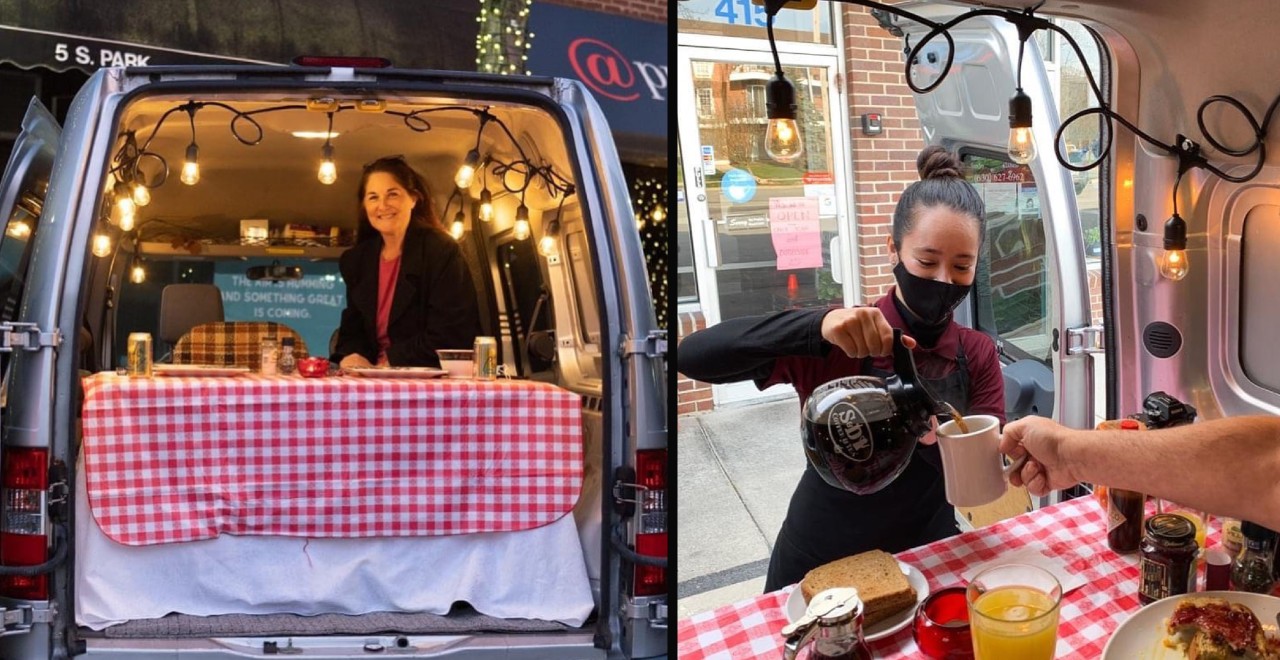 Credit: Instagram/van_dining
The restaurant industry has been forced to adapt like few others in the COVID era. With changing restrictions and government lockdowns, supporting your favorite restaurant is harder than ever. Food workers are feeling the crunch, and leads in the food industry are trying to help. But what also helps is creative people finding ways to (safely) enjoy eating outside their homes.
With winter here, and outside dining practically impossible, can this even be accomplished? According to one couple in Illinois, the answer is a mobile dining room, so they can bring the restaurant experience to the parking lots of their favorite eateries. With indoor dining shut down in their state, Doug and Kim White turned an old van into a private dining room, with a table, chairs, and even some fancy lights. This way, they can hit up their favorite spots and still enjoy a fresh, hot meal (safely) inside (of a van, but still).
View this post on Instagram
View this post on Instagram
They post updates on their dining experience online (and quickly went viral), and Doug wrote that they do it because "having been in the industry, I know how hard it is for a restaurant to stay in business even without a pandemic threat…We turned the Mikey Mobile into a portable dining room. We'll do what we can to support our eateries."
He did say in another post that it's not quite the same not being able to sit at the bar and enjoy an ice-cold Old Style, but that they'll 'take what we can get' in the Covid world.
Friends and family members have started reaching out to borrow the mobile dining room, and it should get plenty of use during the cold Illinois winter.