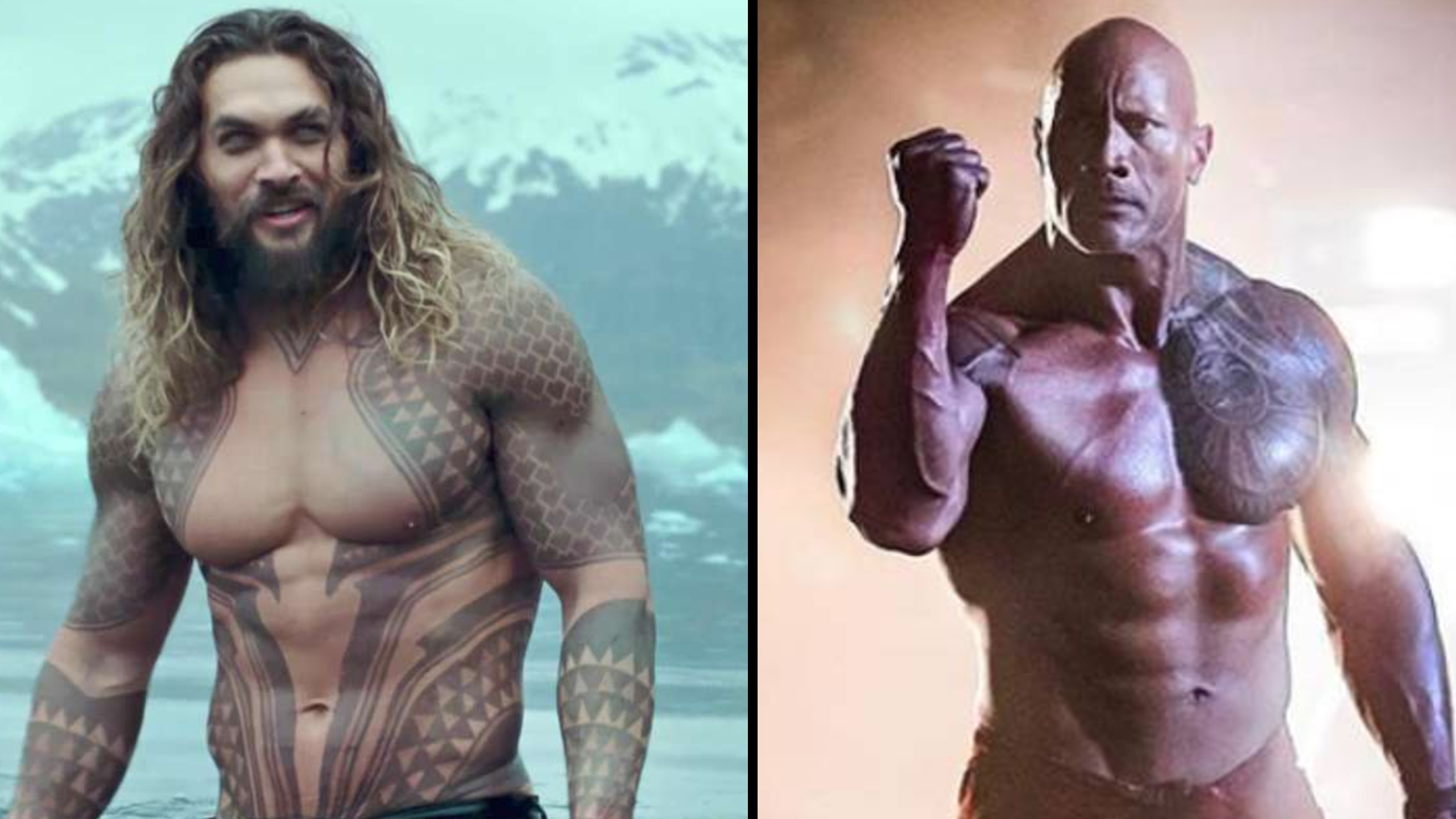 Credit: Warner Bros/Universal
Jason Momoa wants to make a movie with The Rock, which is actually something all of us want as well. Momoa has been in-demand in Hollywood since 'Game of Thrones,' while Dwayne Johnson has been in-demand in Hollywood for…well what feels like forever. The two happen to be IRL friends, and it turns out the biggest star in show business owes Momoa a favor after the Aquaman star came through in a clutch for a dad request from Johnson.
Momoa went on 'The Tonight Show' where Jimmy Fallon tried to badger him into making a film with The Rock. Momoa, who didn't hesitate to come through for The Rock's daughter, didn't didn't laugh it off. He said he's gonna make it happen.
"We will, and it's really cool now because he's kind of in my pocket so I can call him up and be like 'Yo, Black Adam," Momoa told Fallon. The two met decades ago and Momoa says it's all about scheduling.
"We've tried to get together and make a movie together. He's way busier than I am, and I'm pretty busy right now, so one of these days," he said. It's true they are both super busy, even in the same DC Universe, as Momoa works on Aquaman 2 and The Rock films Black Adam.
All Hollywood decisions come down to money, and the two of them together would make a TON of it, so it's only a matter of time. Aquaman 2 and Black Adam both get released next year, so maybe The Rock and Momoa can finally find some time to make it happen.