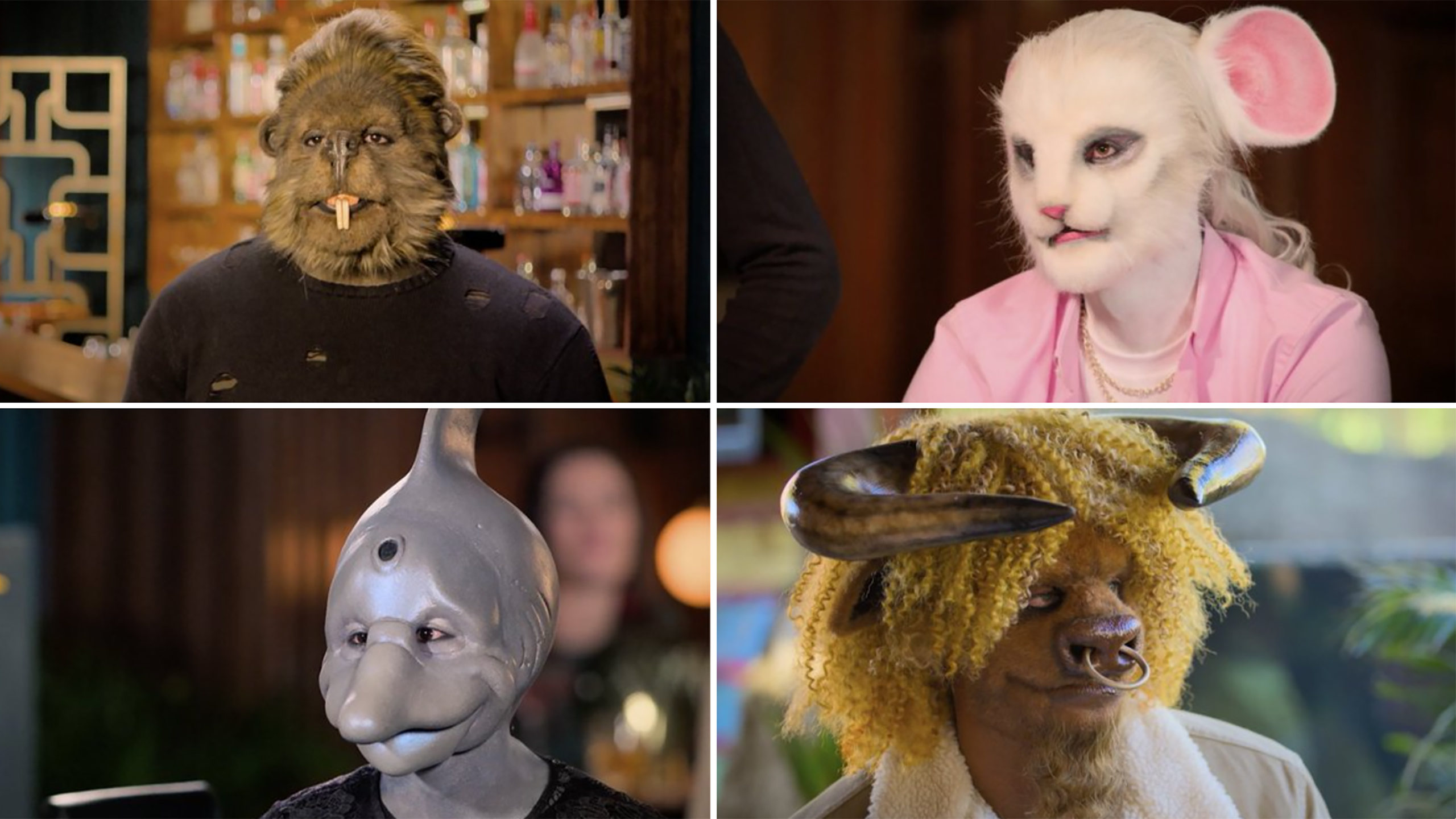 Credit: Twitter/NetflixUK
We have finally run out of dating show ideas. I don't know, maybe we already had, but the new Netflix dating show seems to take things out of this world. Sometimes literally. "Sexy Beasts", is a dating show that is "all about personality." So a single will go on a few blind dates without knowing what they truly look like. Because those blind dates will be wearing movie-level prosthetics and makeup to make them look like…animals.
Are we really doing this? OK, I guess we are really doing this.
And we're not just doing it once. Netflix has already ordered two seasons of the show. Each episode will have a person going on three dates with different "sexy beasts" in their animal makeup, and after choosing one, will actually get to see their real face. There will be six episodes airing starting July 21, with another batch coming in the fall.
It looks insane. It looks like an SNL parody. But it is really happening, and of course, people will watch it like crazy. You can't NOT watch something like this, which says just as much about us as it does the people partaking in this show.
presented without comment pic.twitter.com/ORreA1FIK7

— Netflix UK & Ireland (@NetflixUK) June 23, 2021
Like any Netflix reality show, it's not even that original, as, much like The Circle (another great, unconventional, bingeable reality TV offering from Netflix), it's a show/format that has already found great success in the UK. So, Netflix will introduce an American version.
Comedian Rob Delaney (very funny on Twitter! Haven't seen his Amazon show!) will narrate the series.