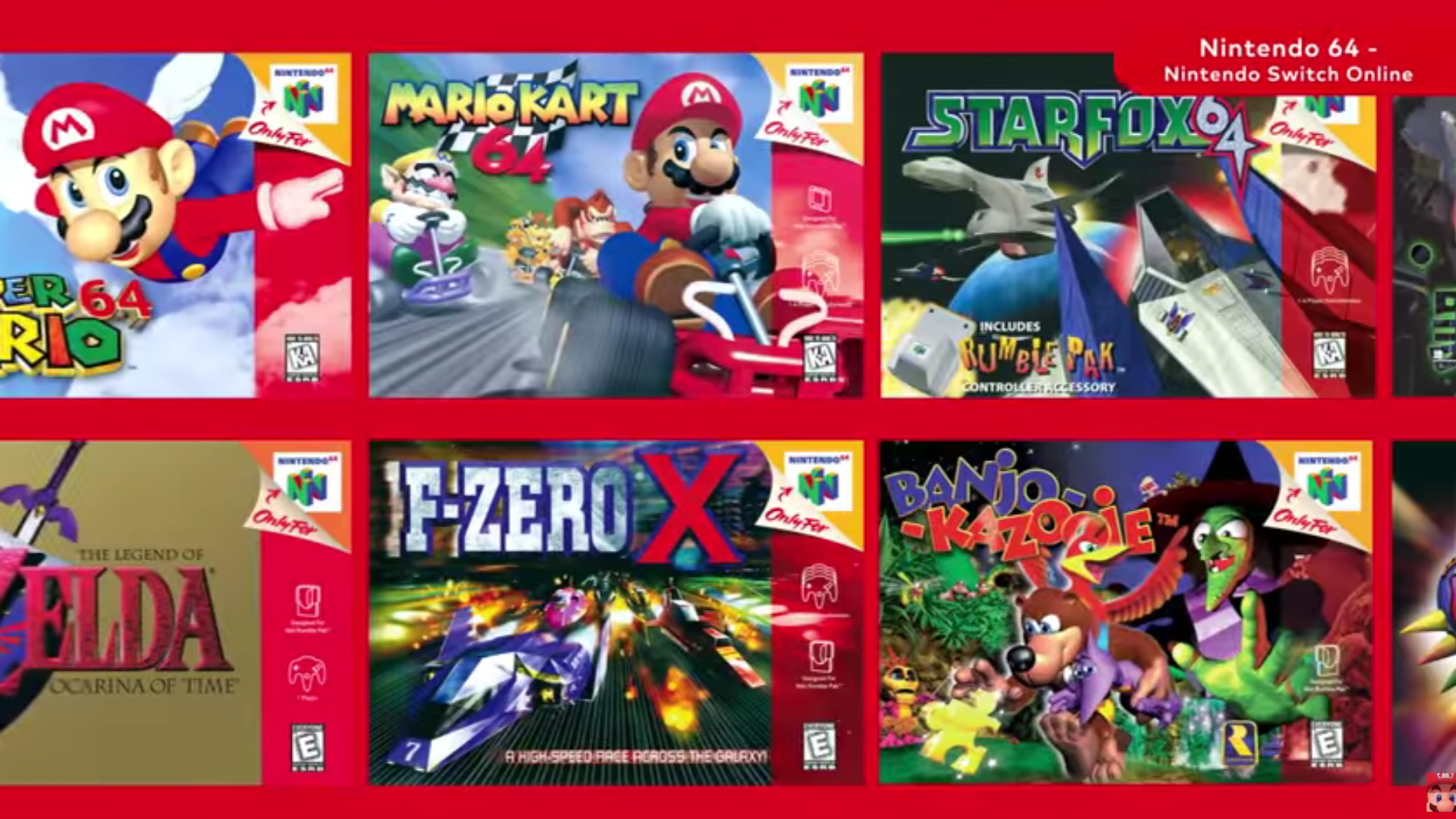 Ever since Nintendo announced N64 and Sega Genesis games were coming to their online service, fans have been itching for a release date.  The thought of being able to play classics like The Legend of Zelda: Ocarina of Time or Mario Kart 64 on the go (or laying in your bed) was almost too much to handle.  Lucky for us, we don't have to wait much longer to get our hands on it.
Nintendo revealed today that their Nintendo Switch Online + Expansion Pack will be launching on October 25th, 2021.  Included with this new Nintendo Switch Online + Expansion Pack, you'll have access to the regular Nintendo Switch Online membership along with extra goodies including N64 & Sega Genesis games, as well as the just-announced Animal Crossing New Horizons: Happy Home Paradise DLC,
This new membership will cost $49.99 USD a year, which is a substantial $30 increase from the standard membership.  If you have a family membership like I do (which lets up to 8 people share the service), it's going to cost $79.99 USD for the year.  Compared to other subscriptions like Xbox Live and Playstation Plus, this is pretty standard.
If you aren't interested in any of this though, just keep doing your thing and pay for the regular subscription.  This additional service is completely optional.  If you want to get the crew together though and relive the glory days by playing Star Fox 64 or Mario Kart 64 online with up to 4 players, you're going to have to pony up the extra cash.  Totally worth it, I'd say.