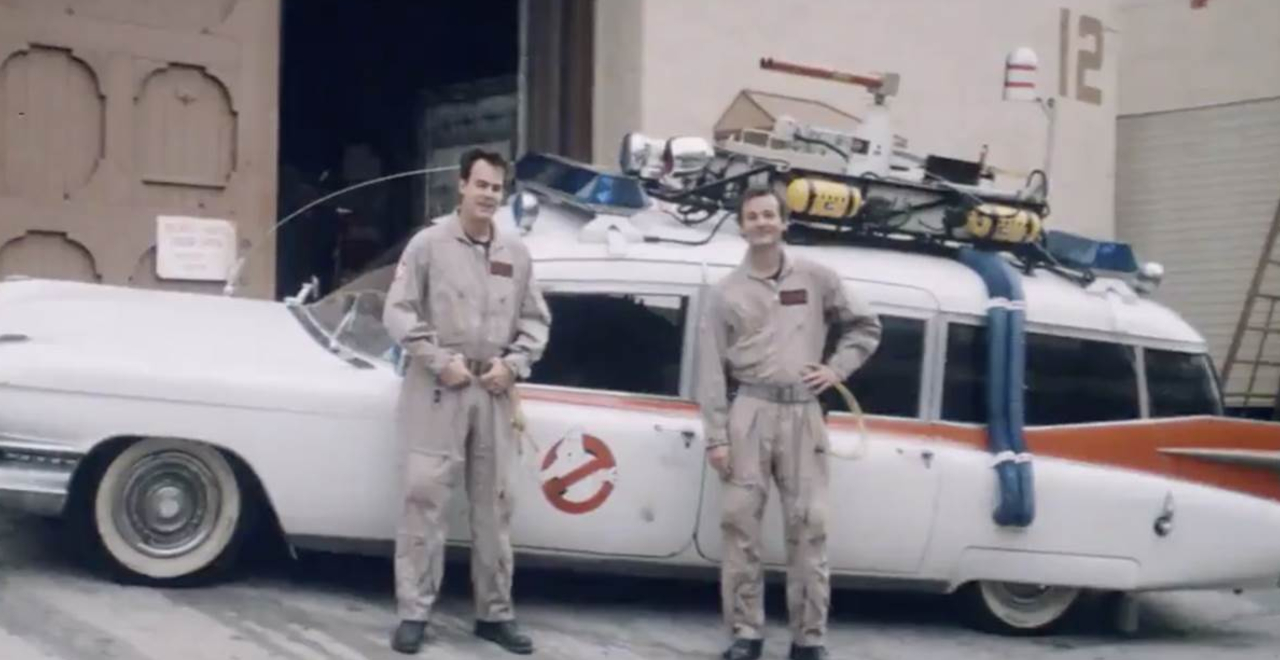 Credit: Twitter/Todd_Spence
Vintage Bill Murray, Dan Aykroyd, and original "Ghostbusters" content we haven't seen before. Do you need anything else to sell you on watching this? Two comedy legends in their prime, in a short promoting an all-time comedy classic. That's the video that popped up on social media lately and that's what we're here to share because it's the type of content that will brighten your day, even if only for 2 glorious minutes. If that doesn't satisfy your Ghostbuster nostalgia for the week you can always check out the recent reunion.
We all know how the story goes, "Ghostbusters" would go on to be an enormous hit, spawning a franchise. At the time, they had no idea if it would play, though, so this promo video being shared was of the two stars plugging the movie (before it was even finished) for an industry event for theater owners. They are basically trying to get people to show the movie in theaters, as crazy as it sounds.
Bill Murray is a home run when it comes to comedy, and we even dig him in his baseball game cameos. Dan Aykroyd is right up there with him when it comes to iconic comedic actors, and the original Ghostbusters is a true gem (and here are 15 facts about the original you may not know).
So when it came time for the duo to plug the movie, they do a delightfully improvisational riff about why it should be screened at independent theaters.
This is amazing. Dan Aykroyd and Bill Murray shot this short film for independent theater owners to sell them on showing GHOSTBUSTERS.

And check out that original theme song too. Rad stuff. pic.twitter.com/rODR2GXXIE

— TODD SPENCE (@Todd_Spence) September 8, 2020
At one point, Murray claims the movie is going to "Make E.T. look like Raiders of the Lost Ark, you know what I'm saying? This is gonna be the kind of thing that your children are gonna say, 'Dad, I can look up to you now, but I never could before.'"
"Isn't it worth it?" he asked. "God, I mean, we made a lot of cheap movies for you guys that made a lot of money, but now we kind of spent a little more than we're supposed to."
We also get a different version of the theme song, before the Ray Parker Jr. version, and it's kind of wild (in a not great way). Ghostbusters did deliver for theater owners, pulling in nearly $300 million on its way to being one of the top movies of 1984.
And this lost gem of a promotional video is just the right dose of nostalgia you never knew you needed.