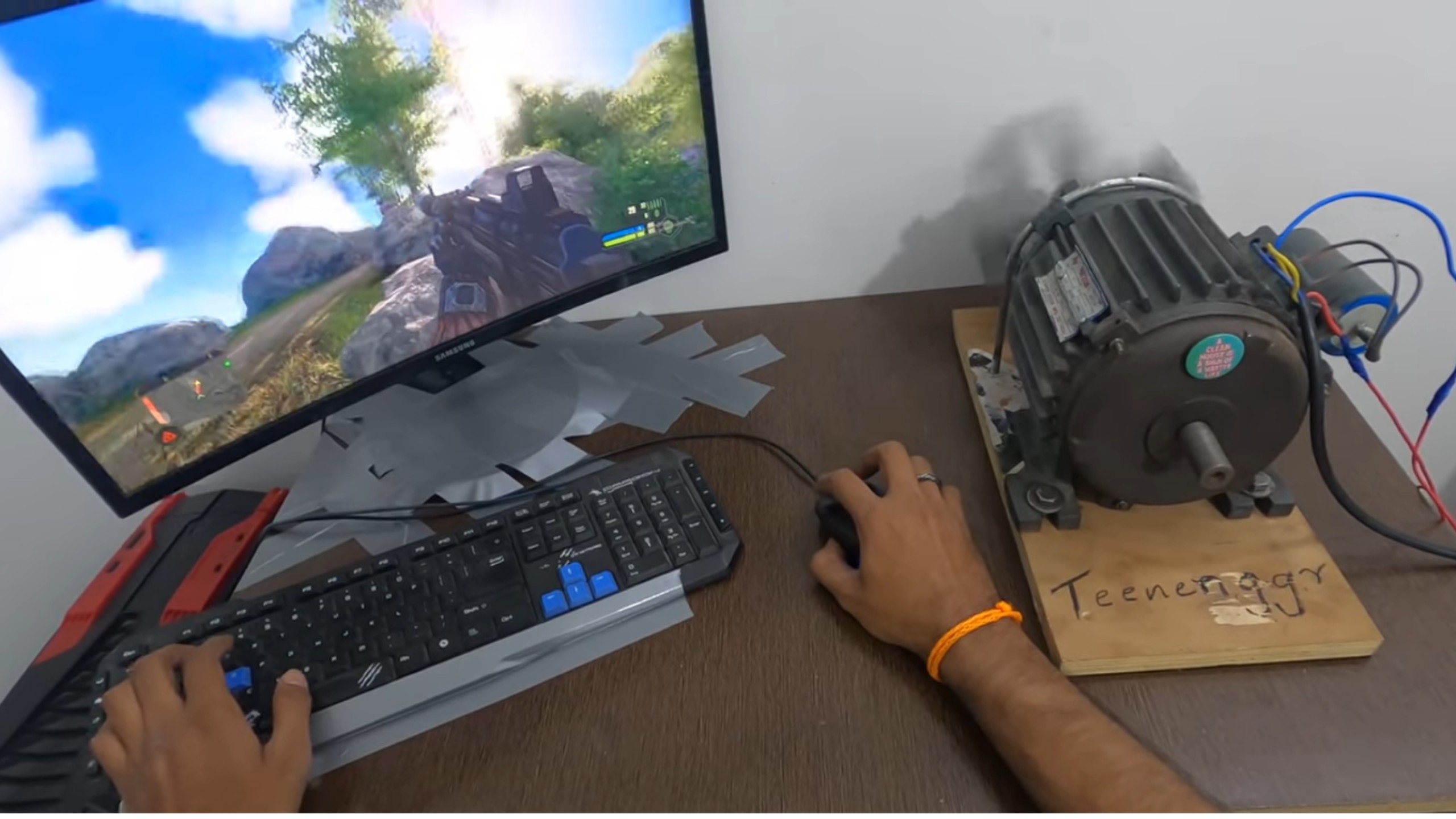 Credit: YouTube/Teenenggr
PC players have always had it lucky when it comes to first-person shooters.  With no recoil or rumble features to deal with, it's pretty easy to pull off precision shots with a mouse and keyboard compared to playing with a traditional controller.  If you go up against a PC player, 99% of the time you're gonna lose.  That's why it's great to see YouTuber/tech maniac Teenenggr trying to even the playfield… by hooking up a giant motor to his desk to really feel that rumble.
Teenenggr is an iOS developer who works on pretty ridiculous projects and his latest involves hooking up a giant 250-Volt induction motor to his DualShock, amplifying the controller's weak rumble feature to extraordinary proportions.
Watching him try to maintain a steady shot is pretty entertaining.  Whenever he fires, it causes the motor to go off and almost send his monitor flying off the desk.  Duct tape ends up being mandatory in order to play.  He even attempts to drive a vehicle in the game, but quickly has to unplug everything due to catastrophic results.
While I'm sure some PC players might like a rumble feature added in the future, this might be a bit too much.  If you could play a game with this thing attached to your desk though, you would be considered a hero.  You also might not feel your hands after a 1-minute gaming session.
For more DIY shenanigans, you can check out Teenenggr's YouTube channel.  Recently, he set up a recoil feature for firing a sniper rifle in-game with a mouse.  Don't try this at home folks.