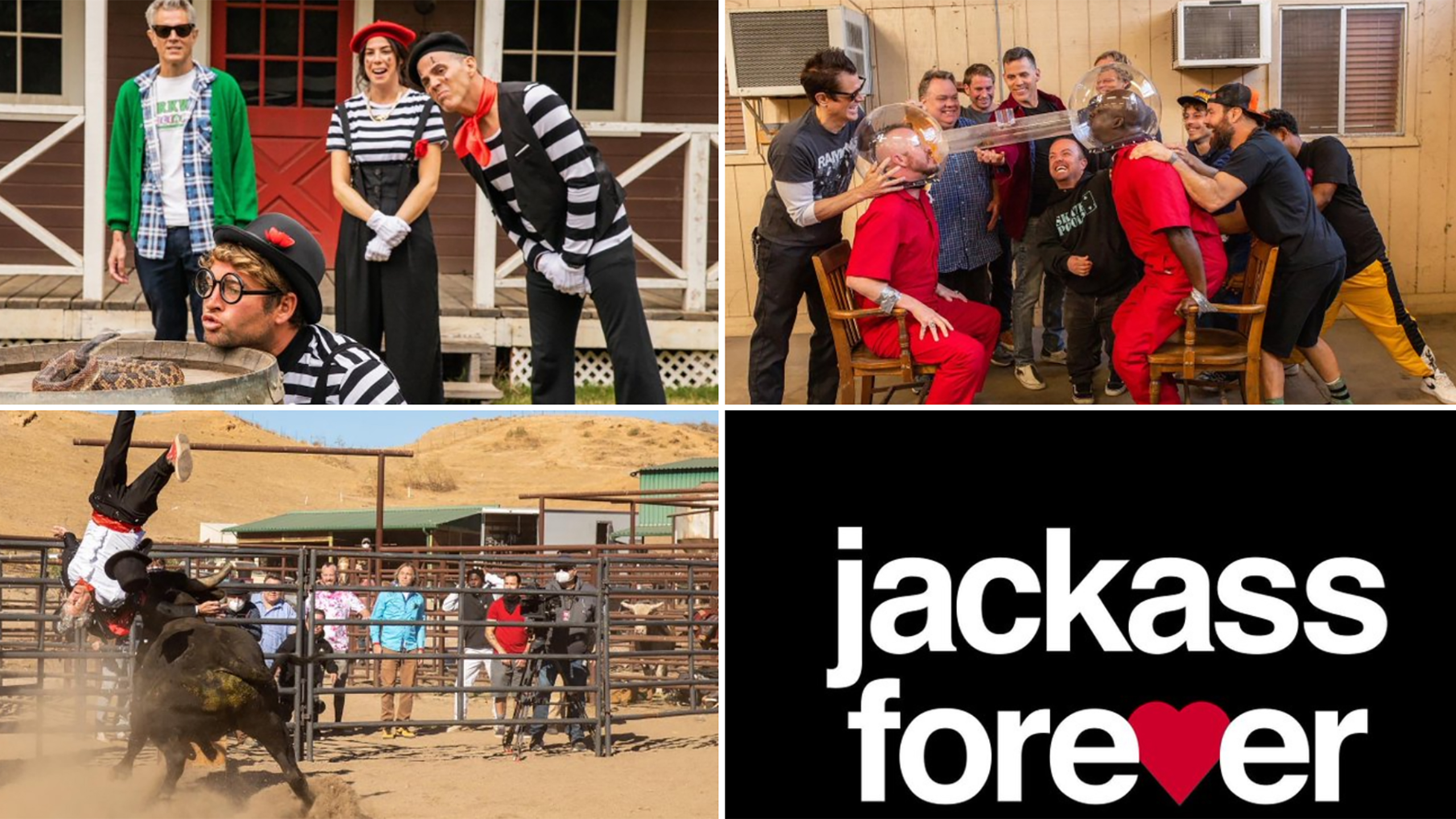 Credit: Twitter/wolfiecomedy
Look, we all love the MCU. Star Wars is a blast. The Fast and Furious movies are fun. But all of those franchises are safe. There is no risk, to actors or, especially, to the characters. (Sure, Tom Cruise might die filming some ridiculous stunt for the Mission: Impossible movies, but that's pretty unlikely. The man is invincible!) And yeah, maybe Harrison Ford keeps getting injured but he's also 193-years-old.
If Chewbacca dies, that was just a fake-out. If Loki dies, he'll come back on a TV show or in an alternate timeline. These characters are worth too much money to die. There is no danger. Unless you watch Jackass.
Jackass is as real as it gets. It's also as stupid as it gets, but that's what makes it so fun! The MTV show was a sensation when it originally aired, and each of the movies has been a blockbuster. It seemed like Johnny Knoxville and the gang had finally smartened up, and aged out, and had stopped their insane hijinks, but no, they're coming back in October for one more round with Jackass 4, Jackass Forever.
The whole gang is back, except for Ryan Dunn, who tragically passed a few years ago, and there are set photos to prove it.
stoked to share im in the upcoming movie #JackassForever hitting theatres October 22! Here's your FIRST LOOK. Don't miss the trailer debut on Tuesday, July 20, and follow the new Instagram page @Jackass for more!https://t.co/4YT06fsJAu pic.twitter.com/F9JdHObiXo

— Rachel Wolfson (@wolfiecomedy) July 11, 2021
There isn't a ton to see, but it's enough to get your heart racing. It seems these insane, indestructible fools will be taunting both dangerous snakes and angry bulls, as well as performing other strange stunts that must be seen to be believed.
The movie won't be out until fall, but until then you can follow along with more photos and clues of what's to come on the Jackass Forever Instagram page.