Father of 6 Provides Free Plumbing Services to Elderly Customers During COVID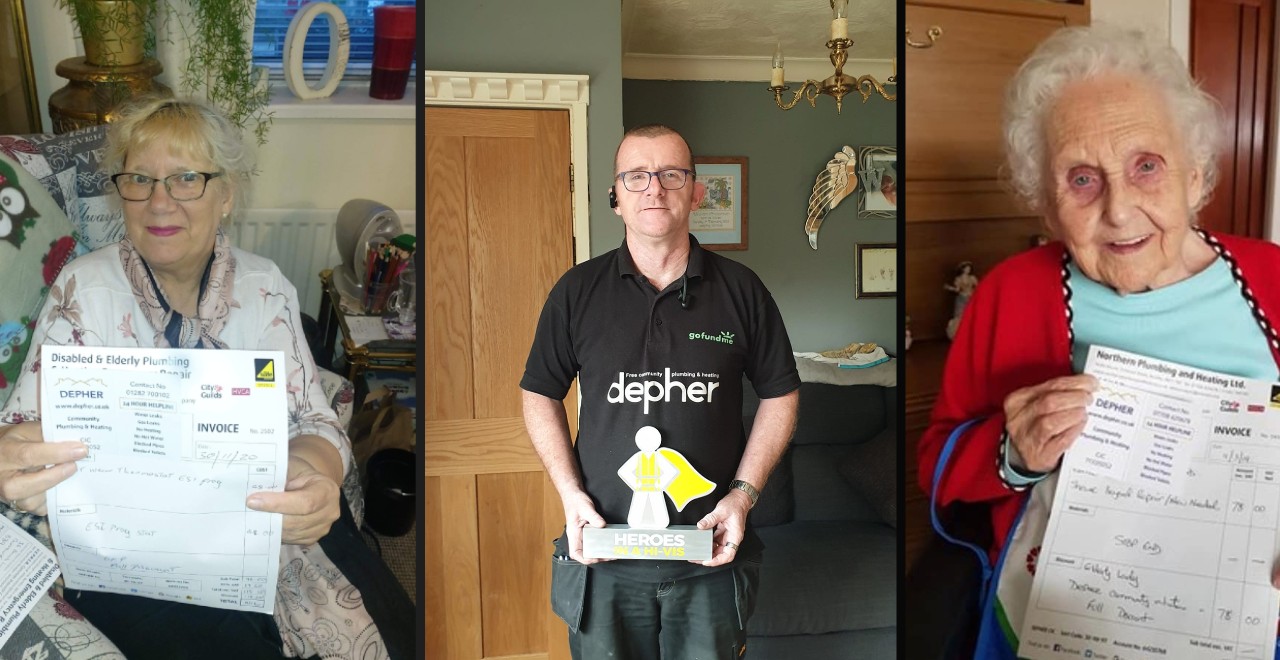 One of the most inspiring parts of the last year is seeing regular citizens stepping up in incredible ways to help their neighbors and communities during the pandemic. Whether it's a college kid making pizza in his kitchen and dropping it out his window to raise thousands for food kitchens, a dad who lost his job and used his spare time to mow lawns of the elderly for free, or thousands more like them.
Here's one more to add to the list of regular, everyday heroes; a plumber in the U.K. who has been fixing the heating and plumbing of elderly and disabled customers FOR FREE, helping thousands of families keep their heat and water going during the pandem.
James Anderson, a 53-year-old plumber dad of six in the U.K., started "DEPHER," which is the Disabled and Elderly Plumbing and Heating Emergency Response, as a nonprofit to help even more people. To date, he's helped thousands of families for absolutely no cost. In fact, he estimates he's spent nearly $80,000 of his own money on these free service calls, which he said he does not regret a bit.
"Worth every penny if it kept people alive and warm," he told the Good News Network. The dude does not take a day off, working 7 days a week and 70 hours per week on average. Oh, and he's a father of 6.
He set up a GoFundMe so donors can help him continue to work. He said the money goes to hiring other plumbers in different locations to help him provide the free service to as many as they can help. He also said some rogue plumbers unfairly target and gouge elderly and disabled customers, who may not realize they are being taken advantage of.
So, you've got a guy with great skill, not only helping to literally save lives during a deadly global pandemic, but he's also helping to stop shady and downright villainous predatory actors in their paths. He sees his mission pretty clearly:
"We've all got a social responsibility to each other – we need to be there for each other."
You can donate to his efforts here.