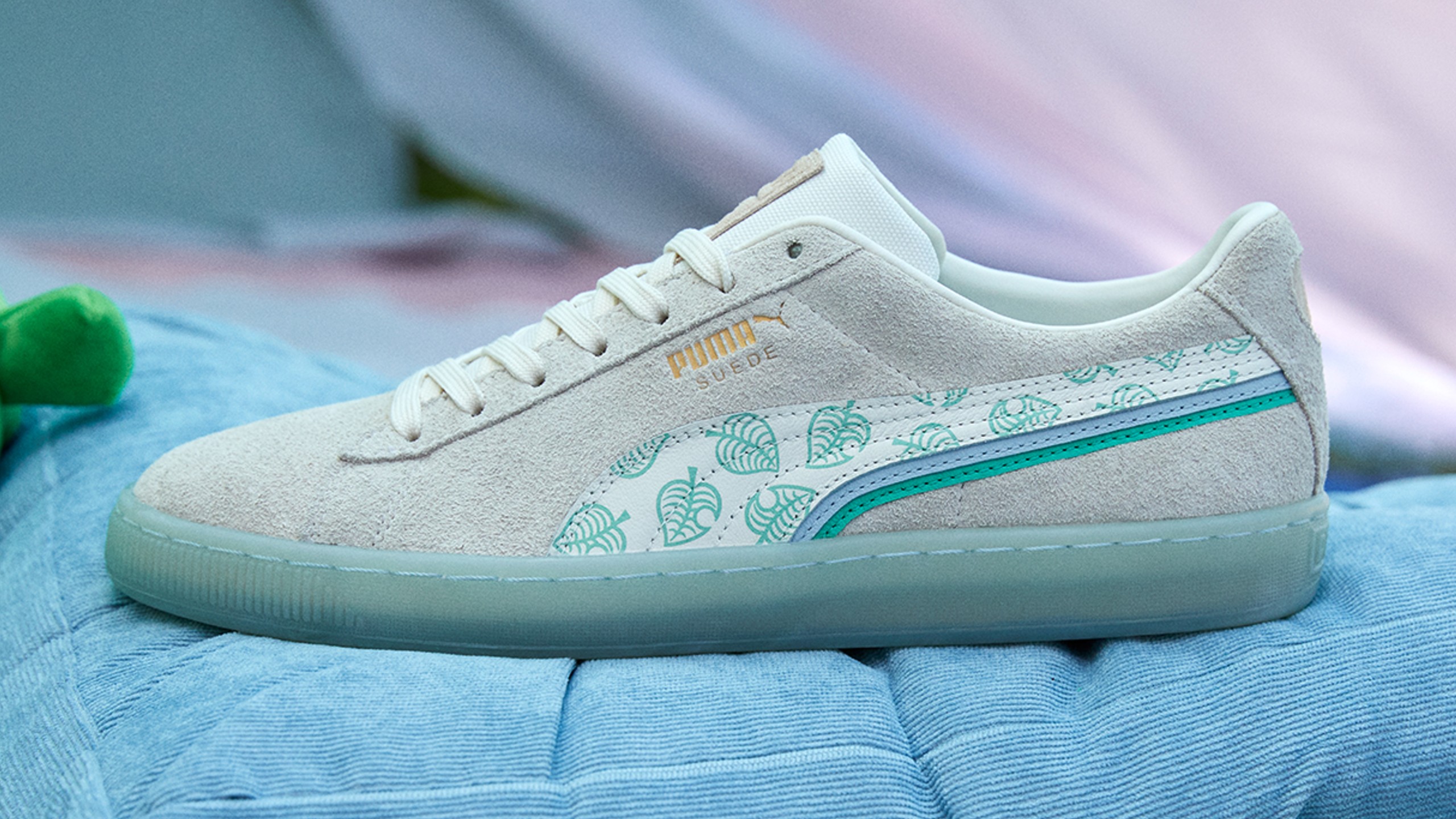 Credit: Puma
Puma has been known to collaborate with all types of brands. From Thundercats to Rugrats to Super Mario, nothing is off-limits for them. Next up, it looks like Animal Crossing: New Horizons is getting the Puma treatment with a new line of stylish shoes and clothing.
Yesterday, Puma made the official release date announcement on their Twitter, revealing that you could get your hands on these starting September 18th, 2021. I'm sure it doesn't have to be said, but make sure you mark your calendars folks. As Mugatu from 'Zoolander' would say "Animal Crossing is so hot right now."
PUMA x #AnimalCrossing. Whole collection drops 18 September. pic.twitter.com/j90KdtxOgA

— PUMA (@PUMA) August 30, 2021
There will be three different types of shoes to choose from: Suede, Wave Rider, and Future Rider. There will also be a pair of Animal Crossing sandals as well.
Along with the different styles of shoes, there's a selection of Animal Crossing-inspired clothing to deck yourself out in. These include a pullover hoodie, a t-shirt with leaf patterns, a long-sleeved t-shirt, sweatpants, and shorts. If you wanted to, you could just make your entire wardrobe Animal Crossing to truly represent.
Animal Crossing: New Horizons became a hit in 2020 when it was released on Nintendo Switch. In a year full of uncertainty, it was a relaxing escape that millions (including my family) loved to play, and still love to play today. If you're a big Animal Crossing fan, be sure to stay on high alert when these launch. I'm sure like anything Animal Crossing related, it's going to sell out fast.