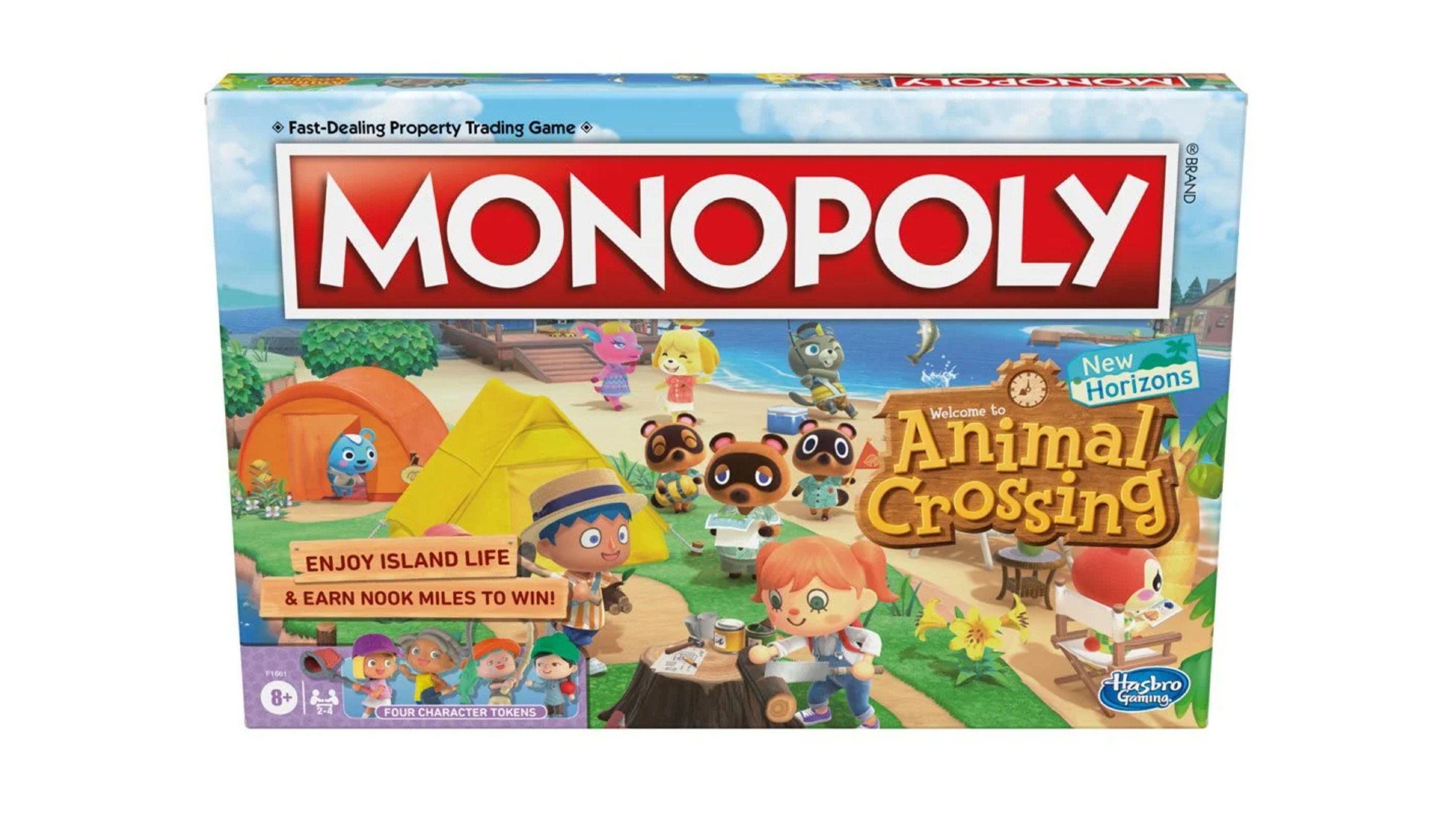 Credit: Hasbro Gaming/Nintendo
In 2020, Animal Crossing New Horizons absolutely dominated the video game market. A lot of that popularity probably had to do with the fact we were stuck at home, but everyone can agree that it was a nice escape from day to day life. It was such a nice escape in fact, that my wife and I ended up buying an extra Nintendo Switch console so we could each be the owners of our own island.
Animal Crossing was already pretty popular, but now we're seeing everything from Animal Crossing bedsheets to clothing. It has become one of those pop culture phenomena and now it has invaded the world of Monopoly. You can literally become Tom Nook and take everyone's money. I love it.
Reddit user calysunflower posted photos of the board game and it's figurines, but everyone was a bit skeptical. However, it turns out they must have got an early copy of the game because this Animal Crossing Monopoly is in fact a very real thing and it's currently available for pre-order on Entertainment Earth for $24.99 USD. Here's the official game description:
"After your first trip around the board, you choose a Skill card with an ability you can use throughout the game. Moving around the board with custom tokens inspired by the video game, you complete island tasks and meet other characters. Instead of buying properties and paying rent, you collect bugs, fish, fossils, and fruit. You can also stop at Nook's Cranny and cash in Bells to buy decorations. These decorations are worth Nook Miles, and the player with the most Nook Miles wins the game!"
All of the features of this themed edition include a gameboard (of course), 4 character tokens, 4 Skill cards, 35 Decoration cards, 14 Chance cards, 14 Nook Miles cards, 160 Resource chips, 40 Five-Bell coins, 54 Bell coins, 40 player markers, a numbered die, and a Nook's Cranny die.
Animal Crossing New Horizons Monopoly Edition will release sometime in August 2021. Sites such as Amazon currently don't have a listing for it yet, but if anything new develops, we'll be sure to keep you updated.