Quarantined Couple Hilariously Recreates Famous Movie Scenes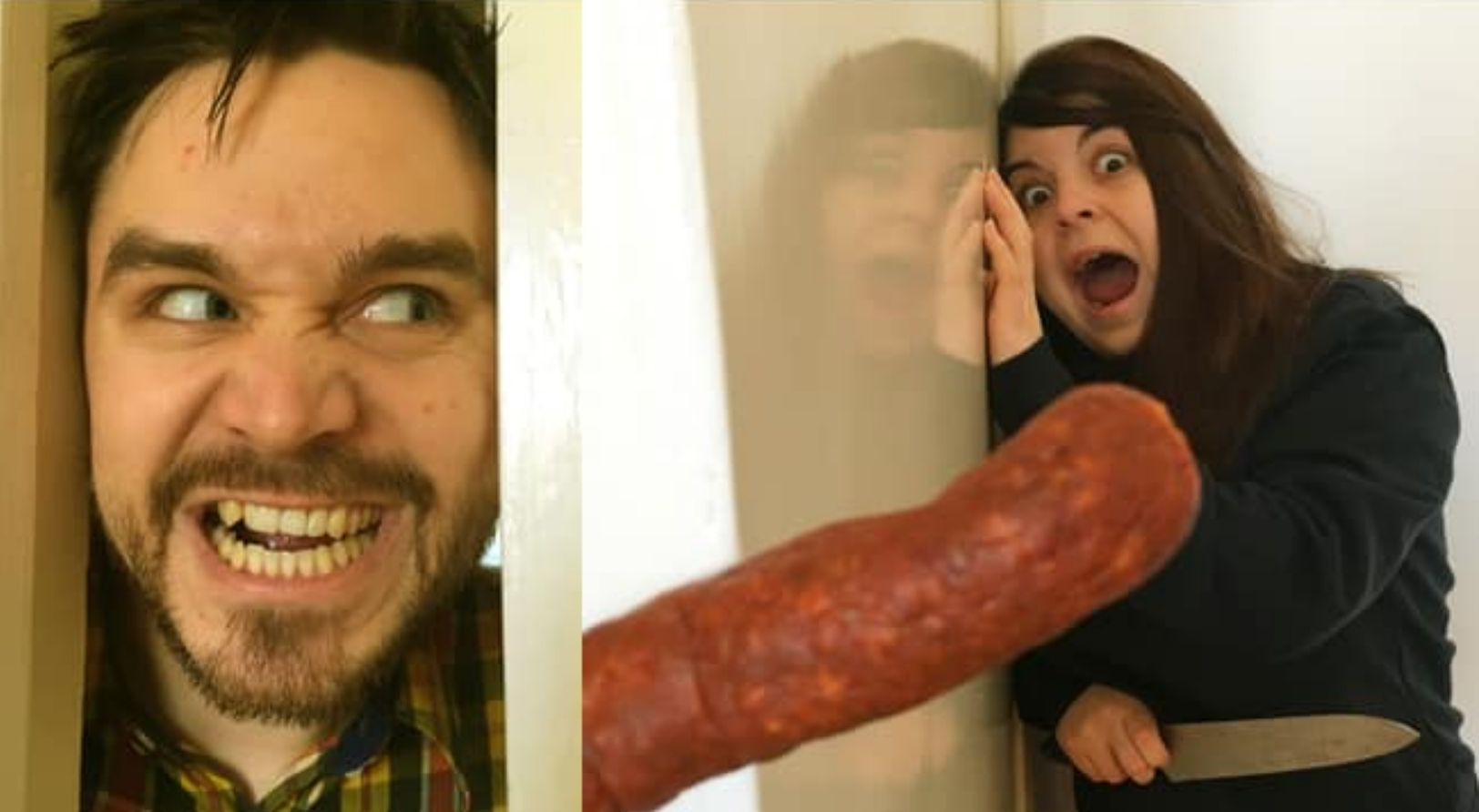 In today's "I want to be like them" news, we present to you a couple that has figured out life. They have stood toe-to-toe with the concept of boredom and emerged the clear victor. Look no further for the two masters who will teach us the meaning of existence, for they stand before us, clutching the winning trophy of the universe. They did it.
As we download game apps on our phones and binge our 8th series of the week, this determined couple has effortlessly recreated 27 (and counting) iconic movie moments with what looks to be a very small budget. Are we looking at Rocky and Adrian, or is it our two heroes? Who can tell? Certainly not us and certainly not you.
Open your minds, dazzle your eyes, and astound your very senses as we sift through an abundance of greatness.
Alien 3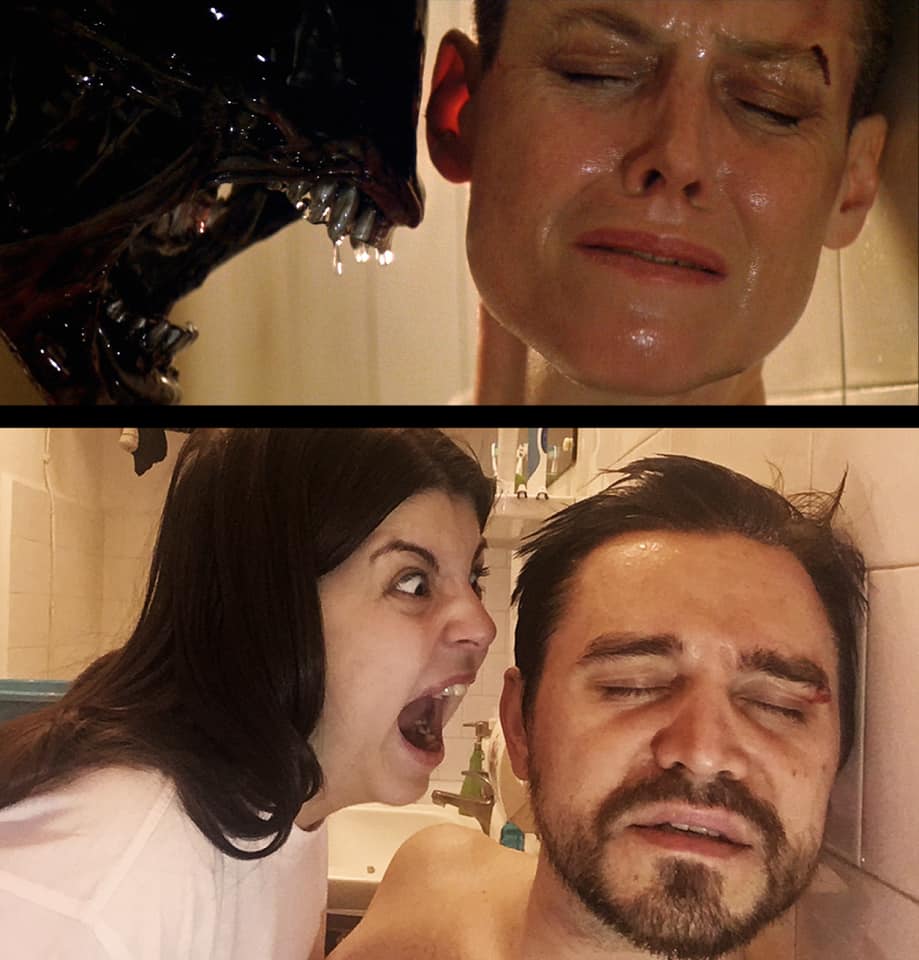 She's very committed. Also, isn't it weird that one of the most iconic images of this franchise is from freaking Alien 3?
Back to the Future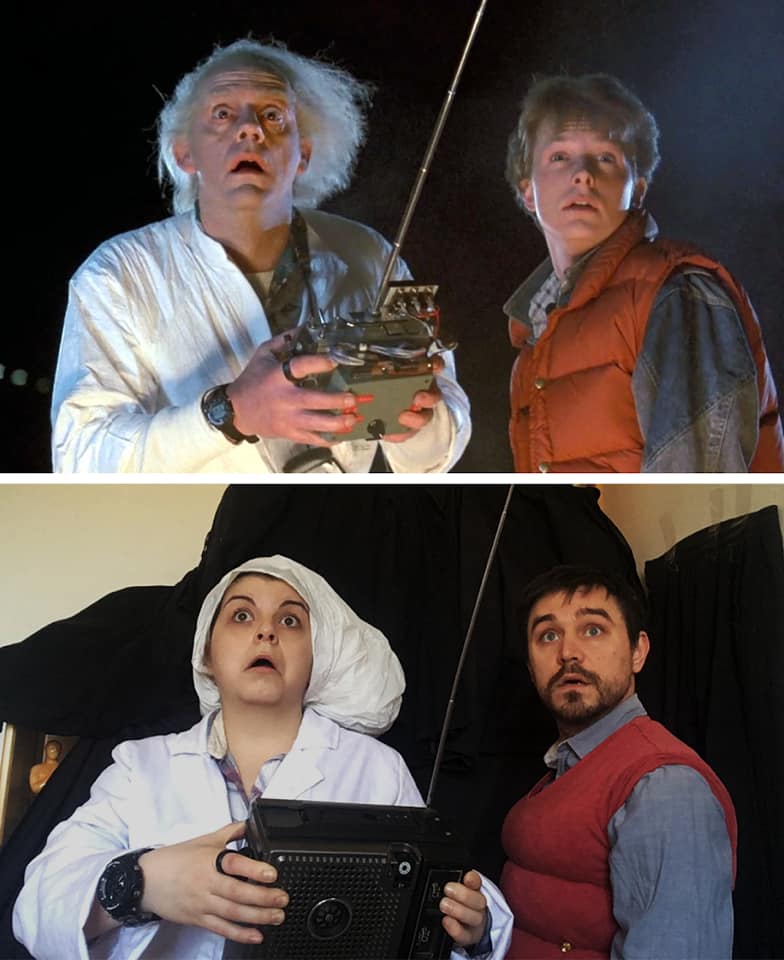 This guy had a puffy red vest lying around for goodness' sake. Also the attention to detail with the wind blowing through Doc's hair? Masterful.
Commando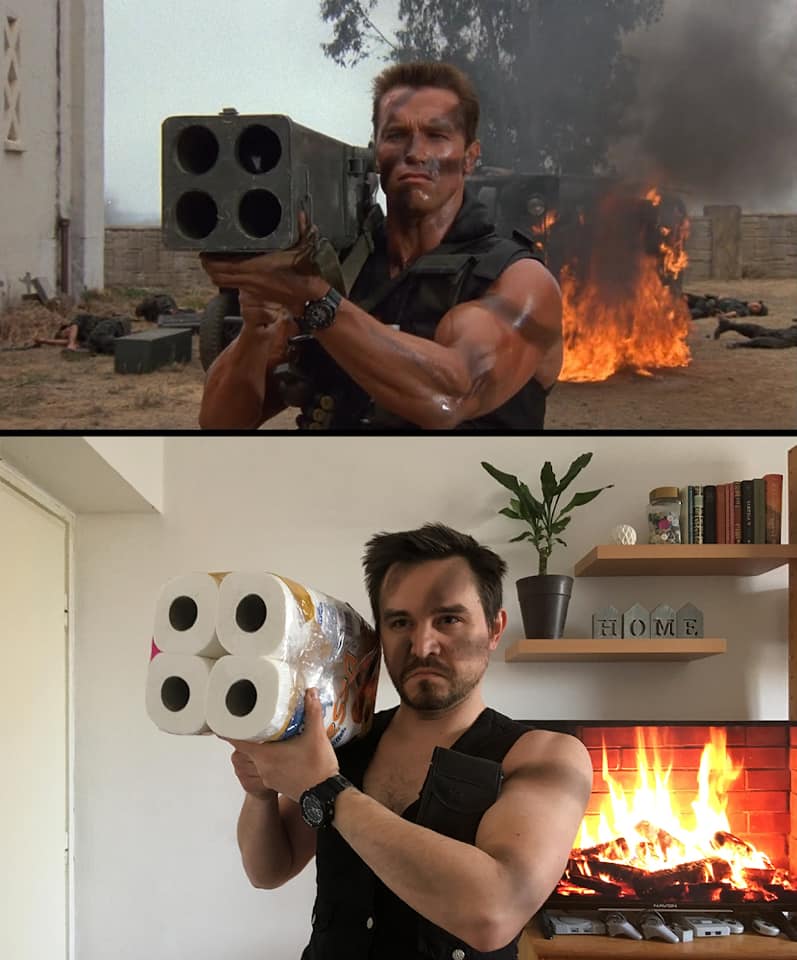 He could have removed the "Home" tchotchke but opted not to and we love him for it.
ET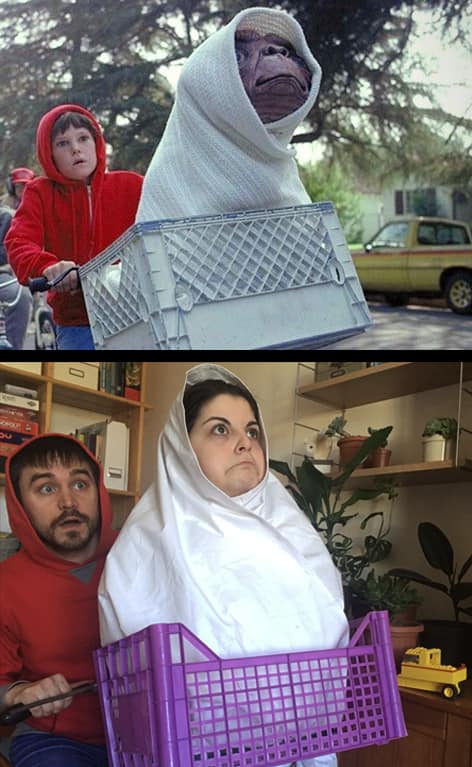 Another committed performance by our heroine. They are better than us.
Fight Club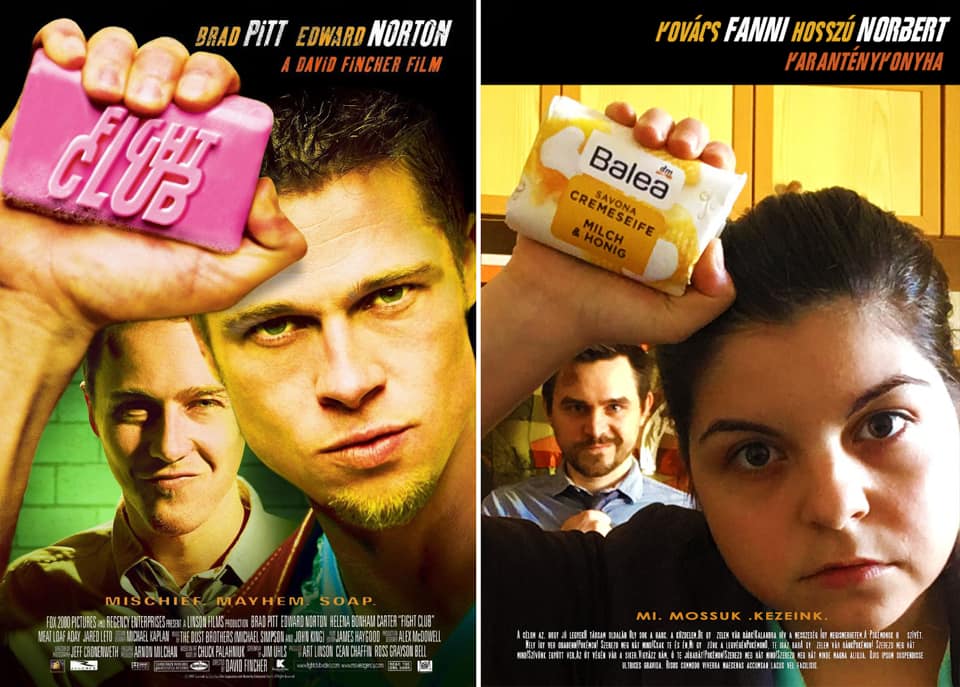 The production value in this photo is off the charts. They didn't need to add the movie poster text. But. They. Did.
First Blood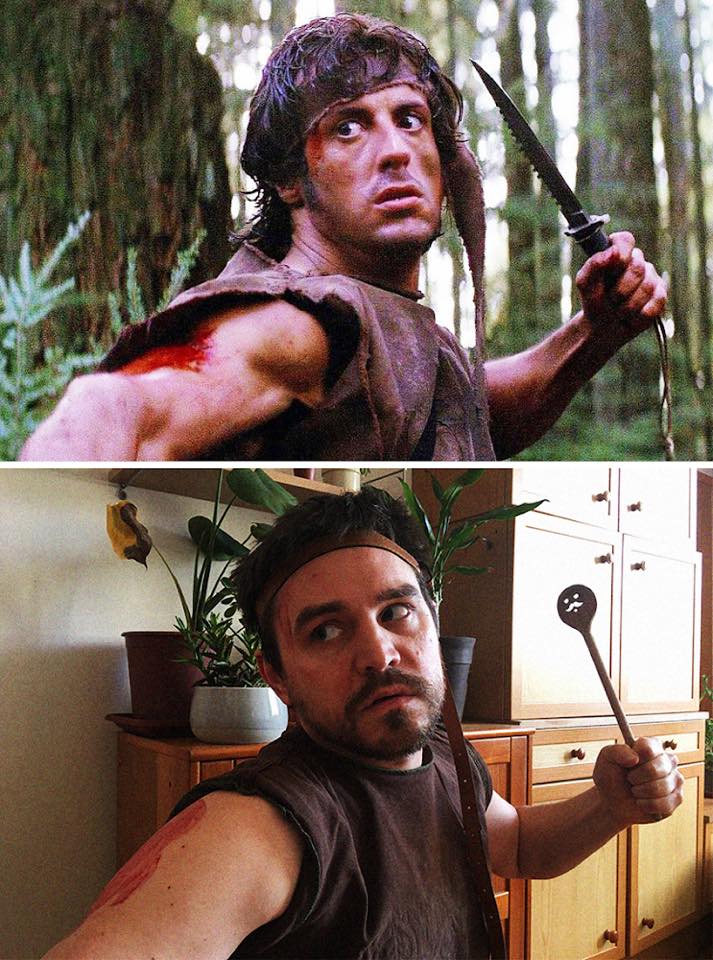 There's a face in the spoon. There's a face in the spoon! There's a face in the spoon!!!!
Forest Gump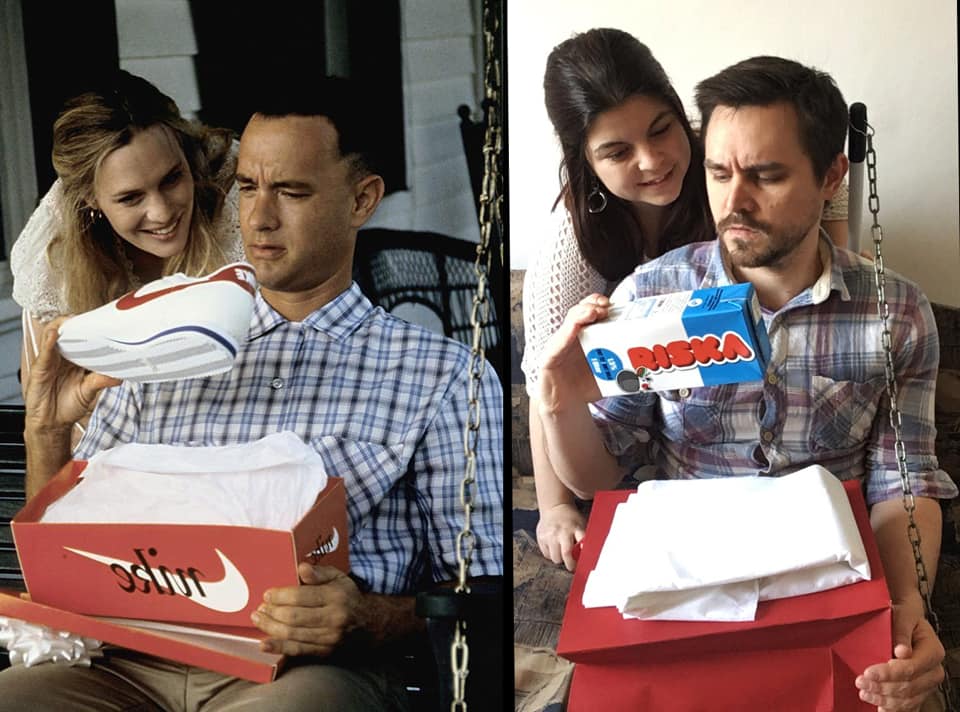 They choose some pretty deep-cut scenes which is our favorite part. Forest sitting on a bench? BASIC!
Ghost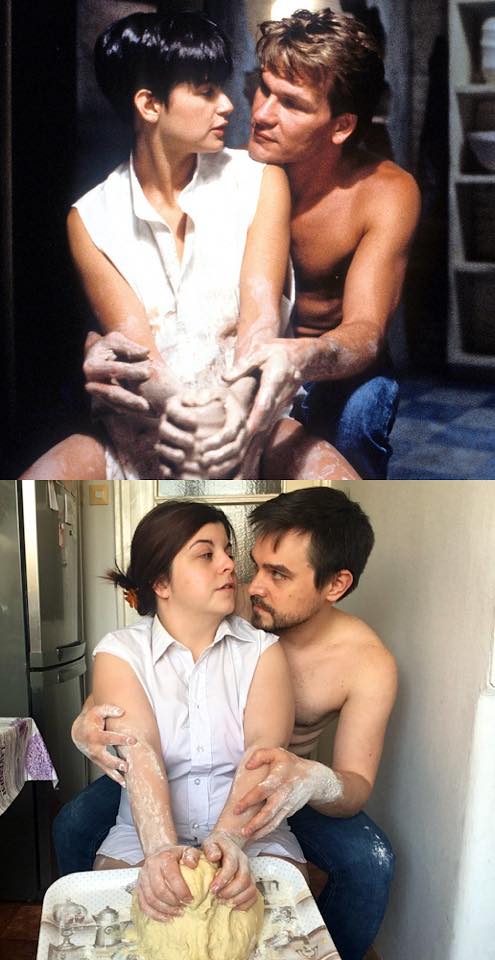 They made dough for this which is not an easy task and we want them to know we appreciate it.
Harry Potter and the Order of the Phoenix
Why the can of spam? Does it matter? No, it does not.
Iron Man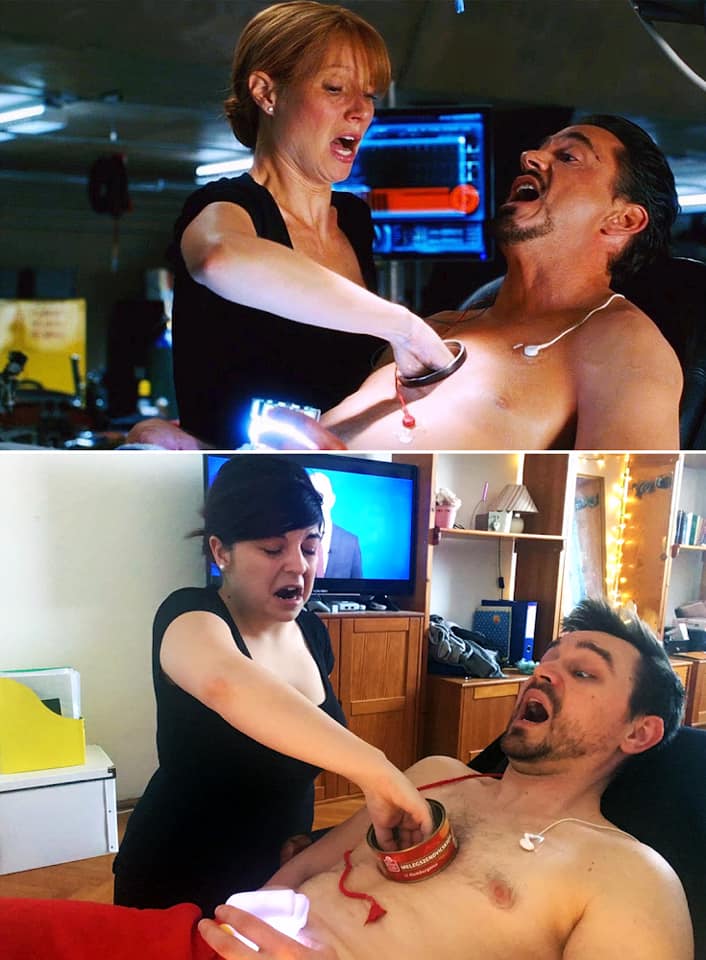 While, yes, they could have burrowed that can into his actual chest, we will let it slide because LOOK AT THE YELLOW FILE HOLDER. Commitment, people!
Junior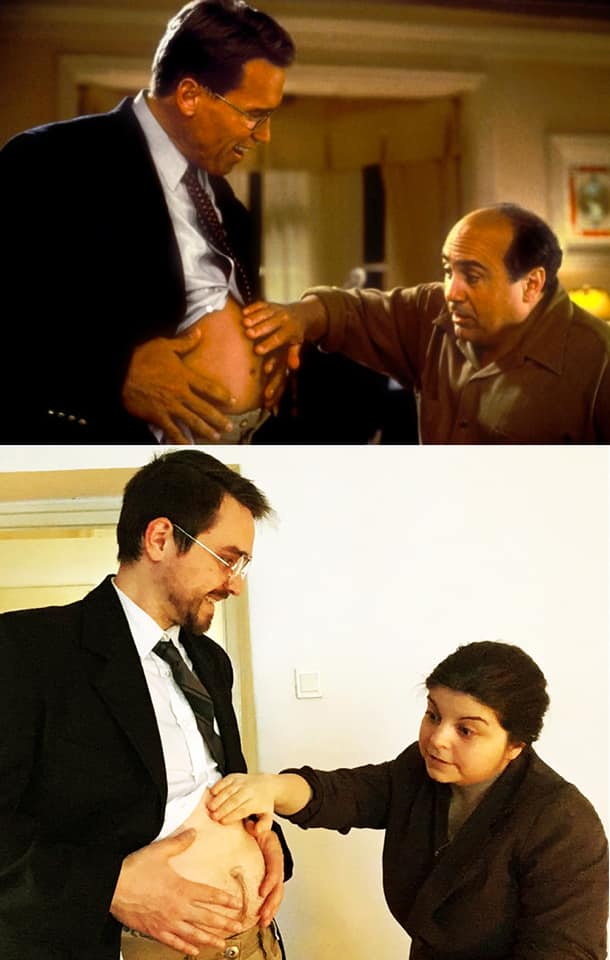 OMG Danny DeVito I love your work!
Mean Girls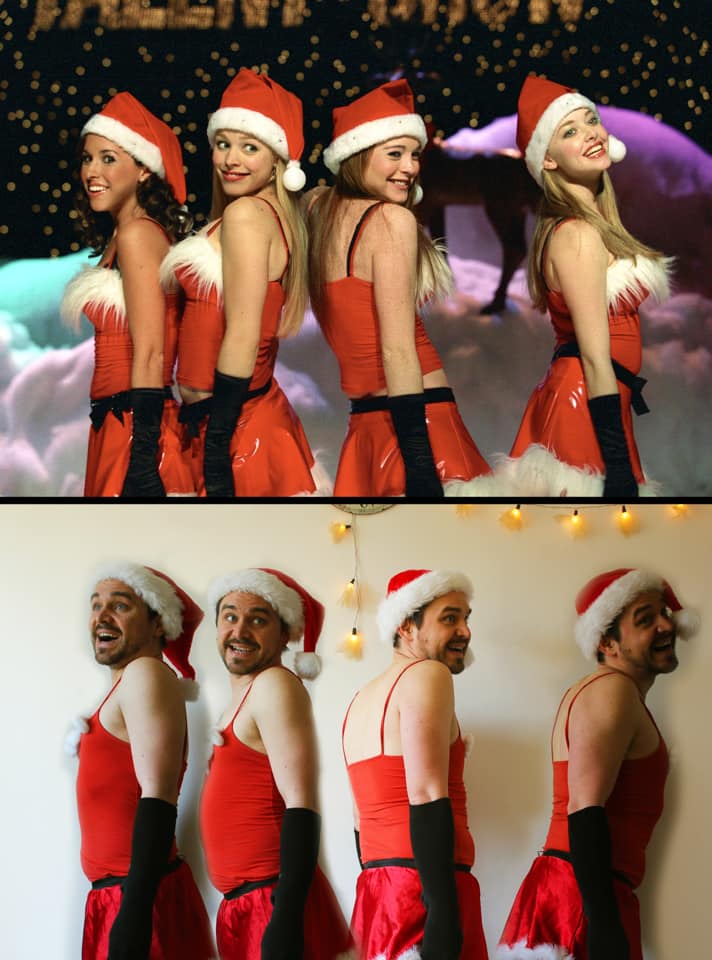 Special effects!? We are not worthy.
Men in Black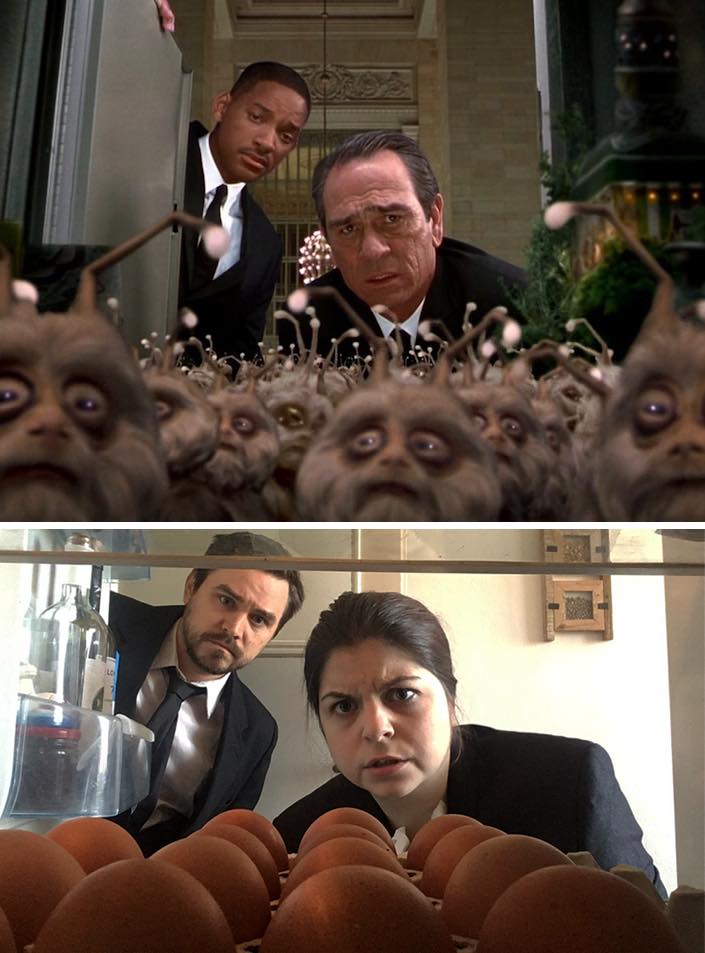 Could not have chosen a better representation of all those aliens.
Pulp Fiction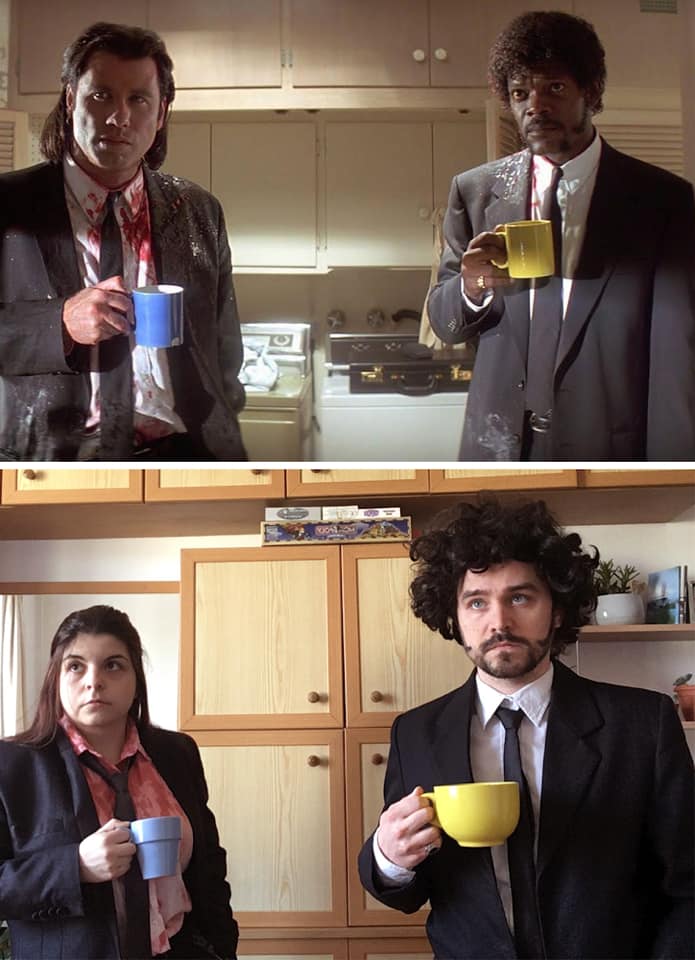 Are those expressions not dead-on? Also kudos to the guy for not, ya know, getting too good with his costume.
Raiders of the Lost Ark
By the way, these folks are from Hungary, which may answer some questions you're having.
Rocky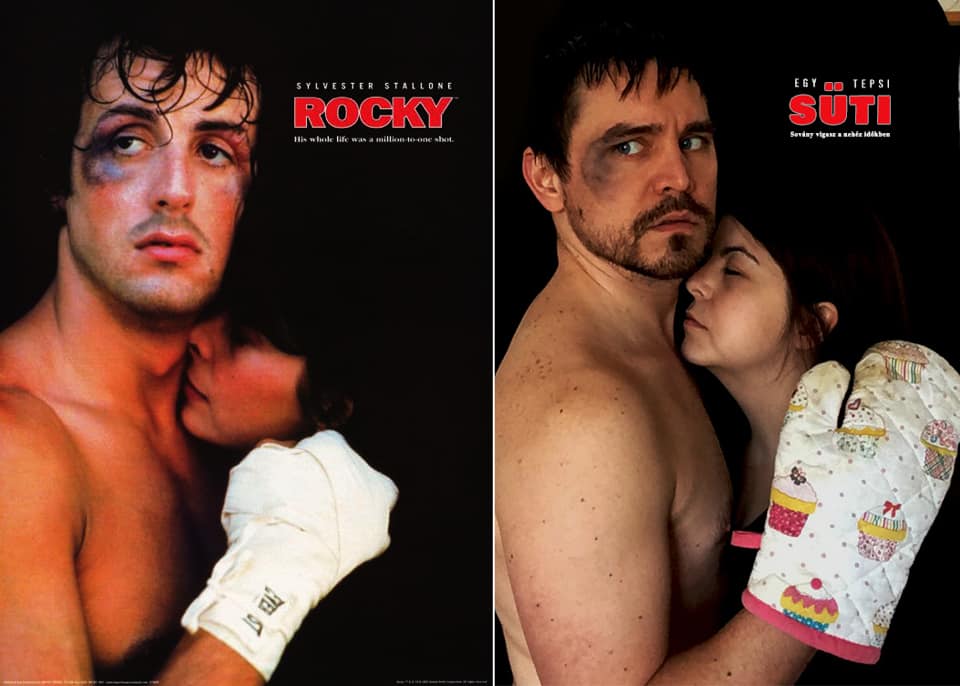 It's the same.
Scarface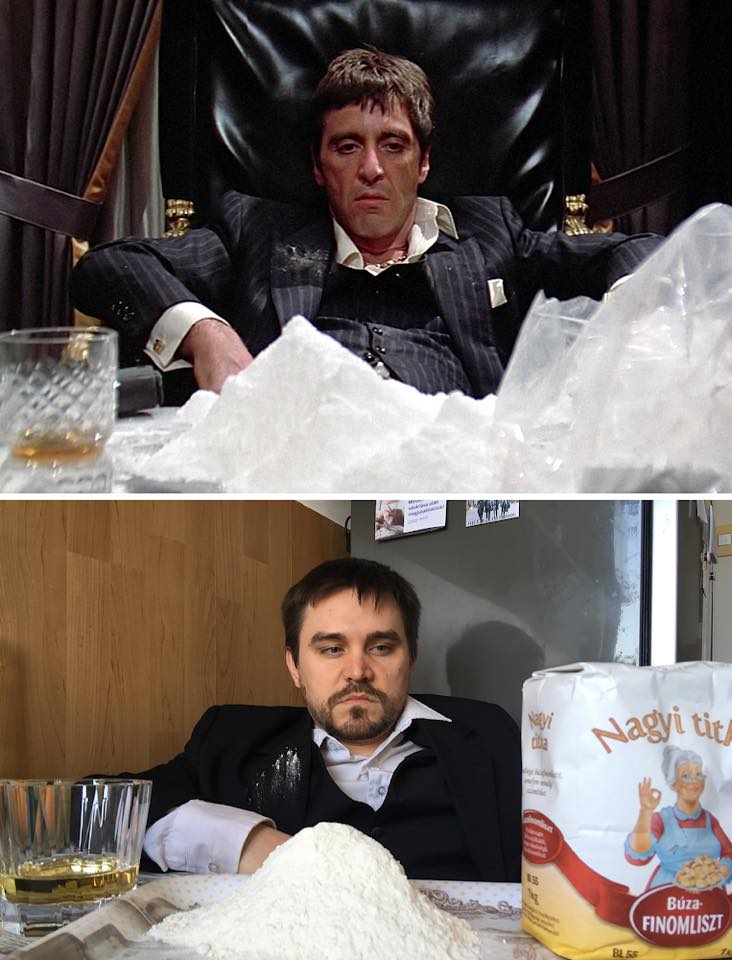 This guy doesn't have as much flour as Tony Montana has cocaine.
The Silence of the Lambs
Hey look it's all of us right now. We all look like Hannibal Lecter, apparently.
Star Wars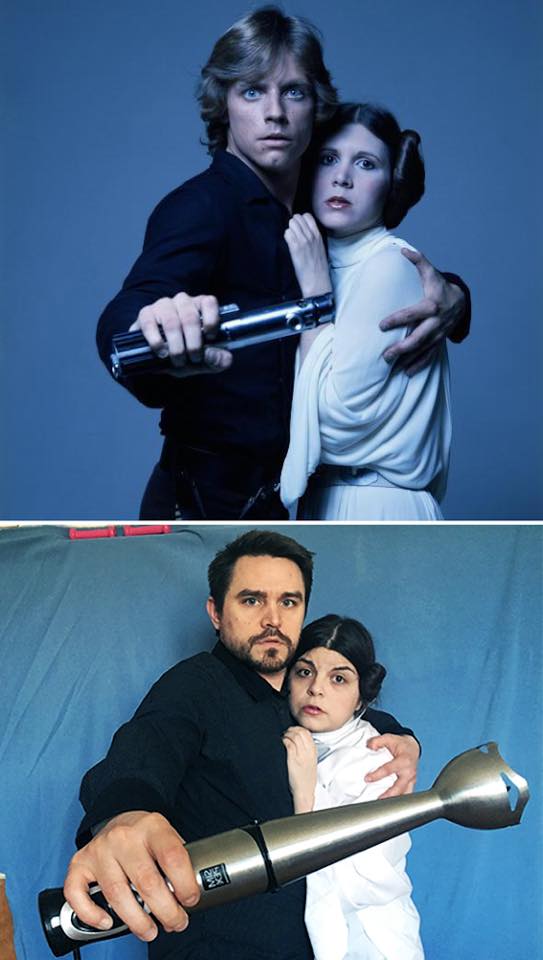 Welp. Hand blenders are hereby the new lightsaber stand-in. How did we not think of this before?
T2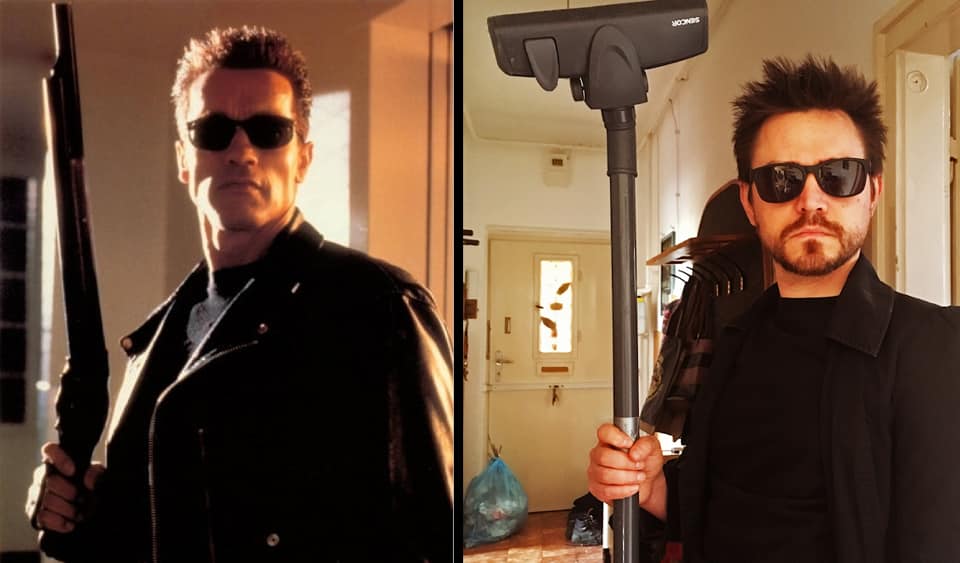 Could have taken the end of the vacuum off. Chose not to. Hero.
The Kid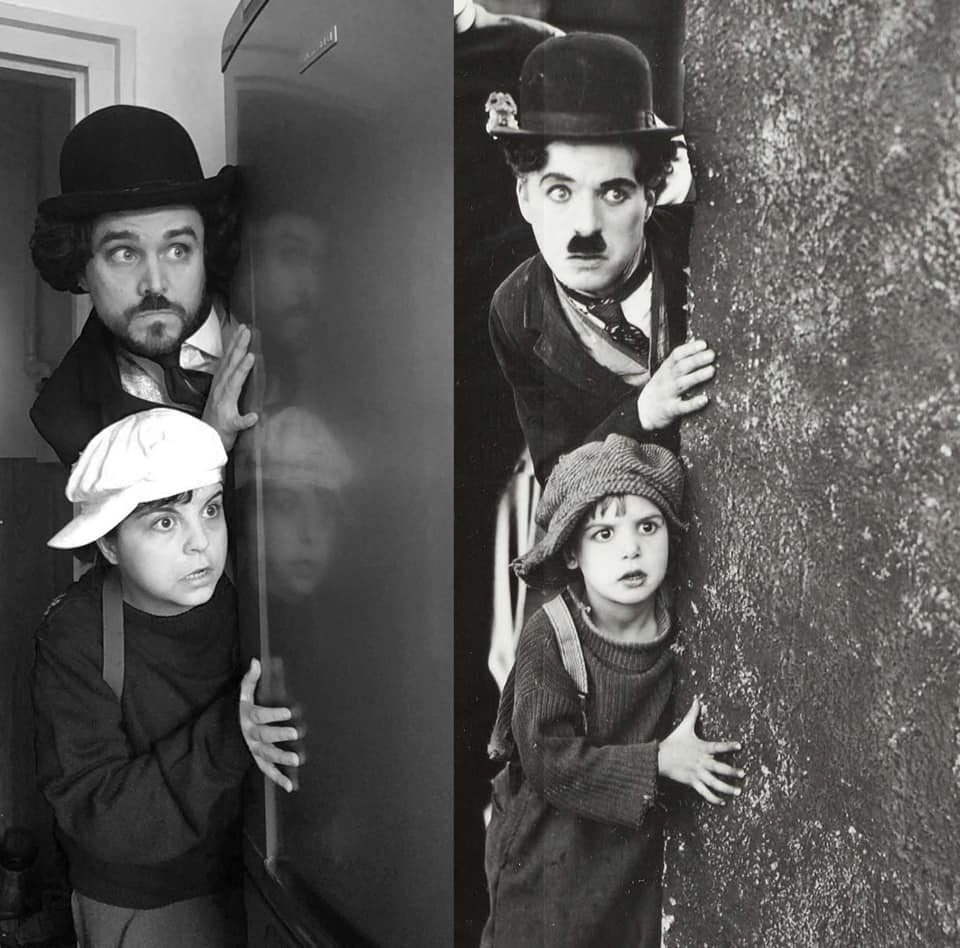 And why shouldn't they take it back to the silent film era?
The Shining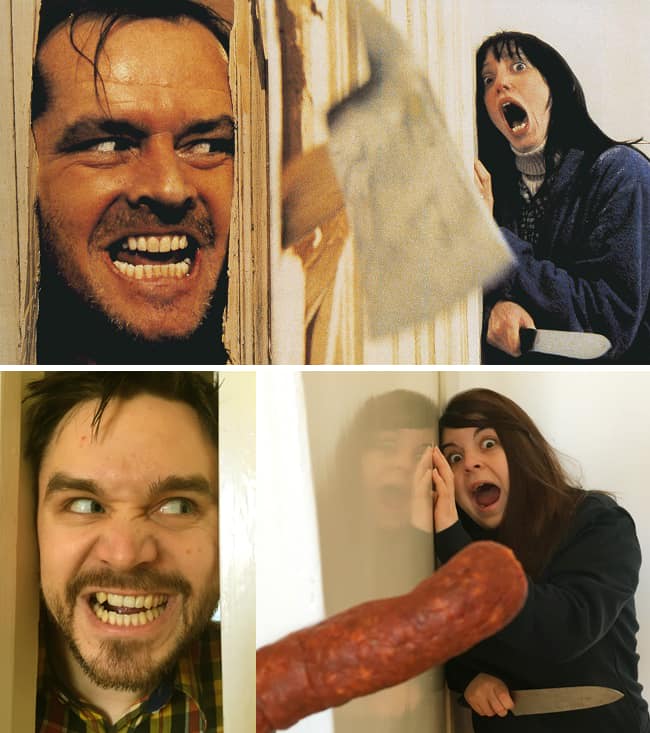 It looks like a dick but it's not a dick. That's what dicks look like, right?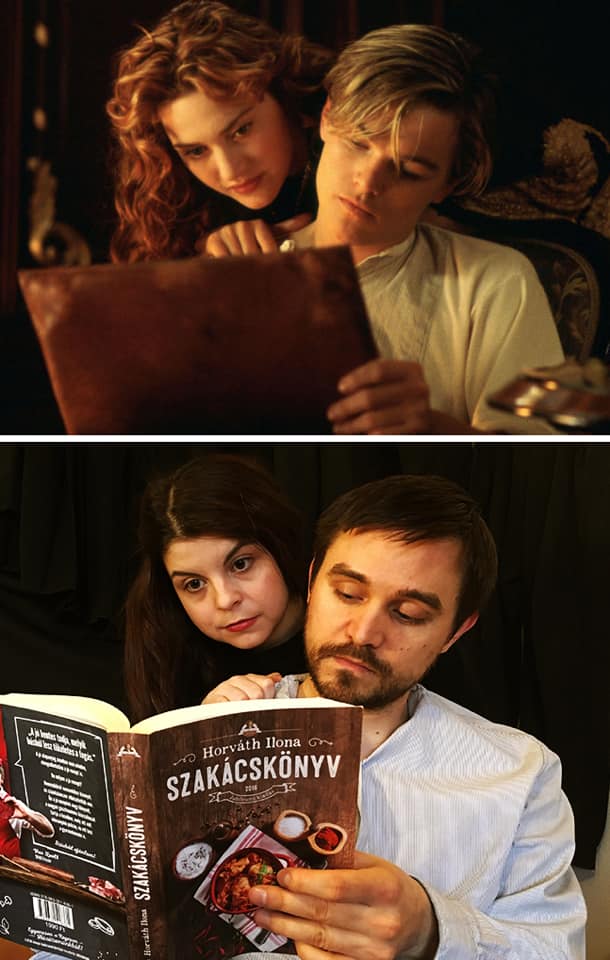 Again with the deep-cut still. No 'king of the world!' for these two. It's been done. They have other fish to fry.
Wreck-it-Ralph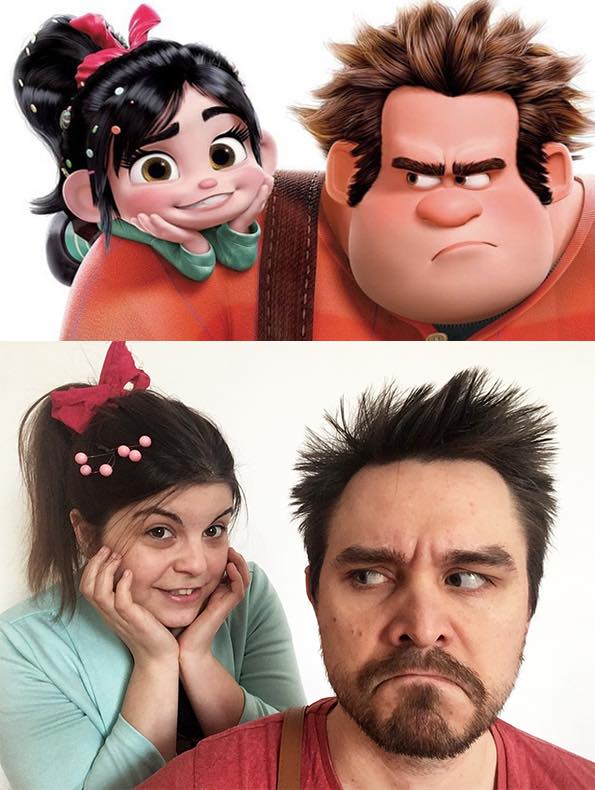 Really digging their exploration into animation. Can't wait to see where these two take it next.
Check out the entire collection here.