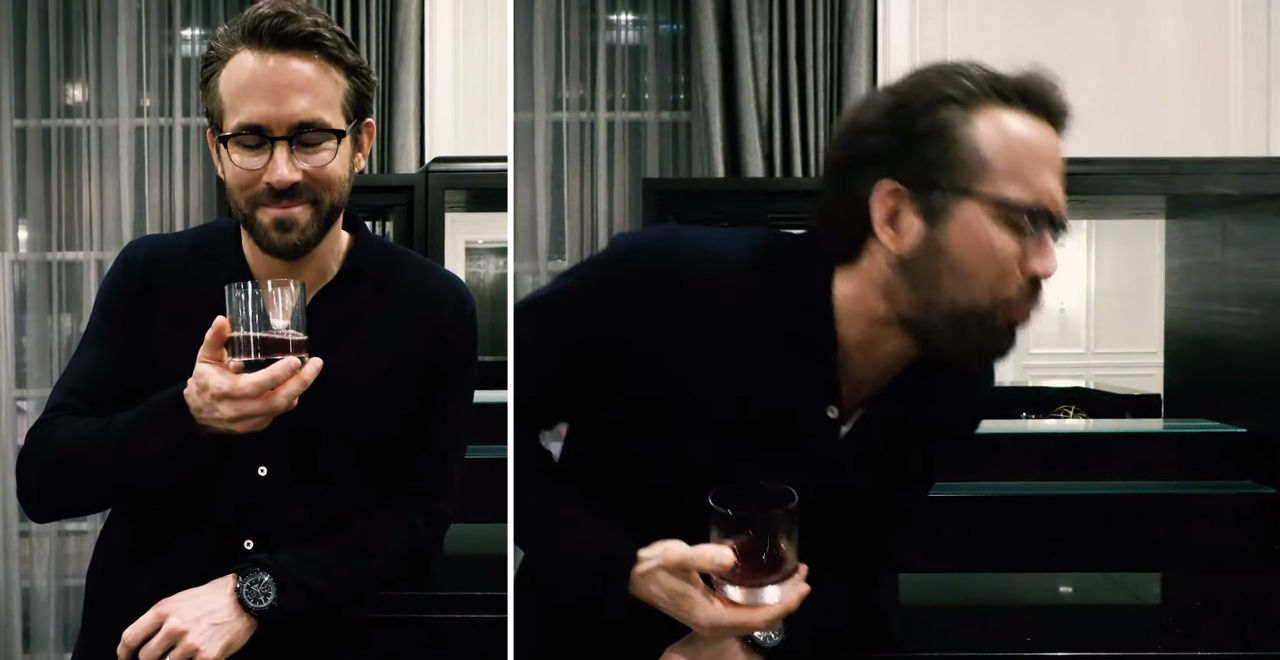 Credit: YouTube/Ryan Reynolds
Ryan Reynolds, Diddy, and David Beckham walk into a bar. And they try to make a drink. They combine each of their three liquors. Reynolds adds his Aviation American Gin, Diddy contributes his DeLeon tequila, and Beckham adds his Haig whisky.
The result? It is utterly disgusting. Maybe worse than it sounds, and the trio has the spit takes to prove it.
It started as an idea for a cocktail for the Super Bowl and ending with a string of expletives and bleeps from all three, before acknowledging the importance of a good mixologist. Reynolds looked like he was going to vomit, Diddy said the combination tasted like "ass feet" (how does he know what that even tastes like??) and Beckham said it wasn't going to work.
And so the trio announced they would be combining to donate $1 million to bartenders. The video was a bit (for the last person who still didn't get the joke), but also a chance to give some money to people that need it and promote a few charities. The money will be split up between Another Round, Another Rally, which is a nonprofit for the hospitality industry in the good 'ol USA, the Bartender's Benevolent fund, which is like the same thing but in Canada, and Drinks Trust UK, an organization that provides support to drinks industry workers overseas.
Reynolds again coming up big for people during the pandemic. He had his "feud" with Hugh Jackman, that benefited children's charities, and now he teams up with some other famous friends with their own liquor companies to help an industry that has been totally ravaged by the pandemic.
And, as always, the man knows good content, and how to get people to pay attention, so it's especially heartwarming that he uses those powers for good.