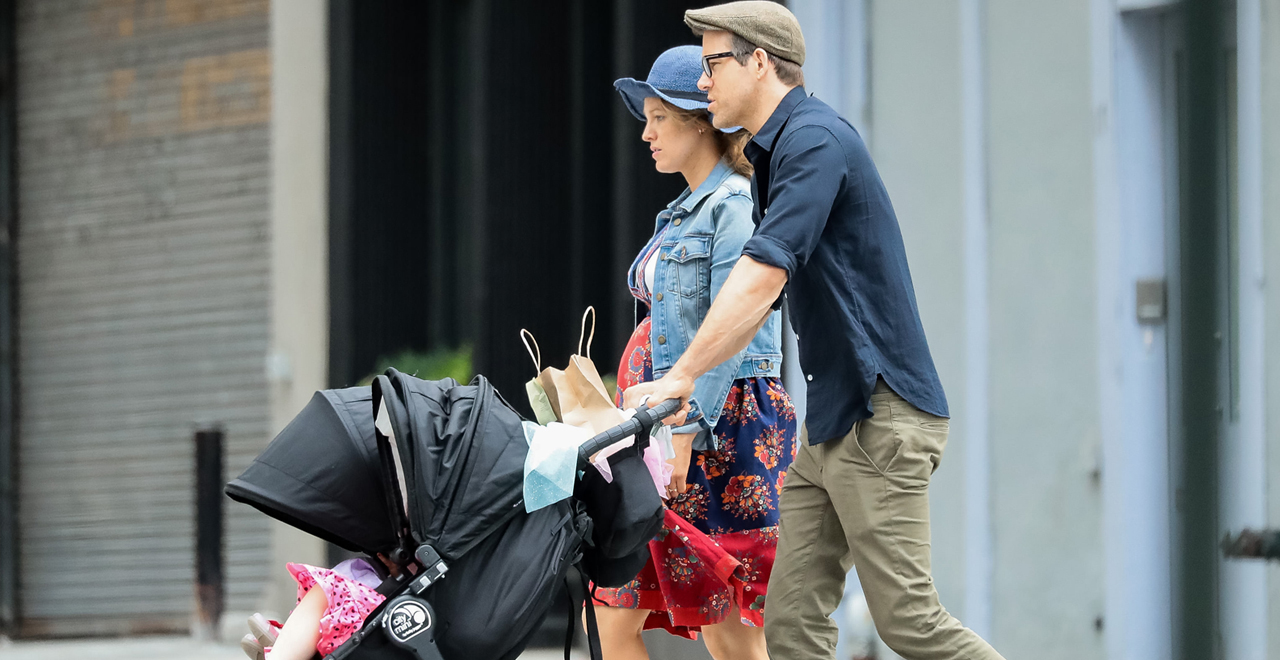 Credit: Getty/BG024/Bauer-Griffin
Onscreen, Ryan Reynolds typically plays wise-asses who are secretly good guys. Even Deadpool, a foul-mouthed killing machine, is often motivated by his soft-spot for his girlfriend, and for orphans, as he is by revenge. He's basically the nice guy class clown with an edge.
As his profile gets bigger, thanks to the success of the Deadpool franchise, his hilarious social media presence, his celebrity marriage with Blake Lively, and his gin brand's clever commercials, Reynolds is using his stardom and resources to help others, especially during the COVID-19 pandemic.
He previously announced Aviation Gin's involvement in a charity to help support bartenders who are facing hard times thanks to the quarantine, and he and his wife have already committed $1 million to food banks in the U.S. in Canada (where Reynolds is from).
The grateful organization responded to the couple's efforts online, saying, "Thank you, Ryan and Blake, for your incredible support. Your gift means so much to us and the millions of people we serve. And to everyone who you inspire to give during these uncertain times – every dollar and minute makes a difference."
Now the celebrity couple has pledged $400,000 dollars to a quartet of New York City hospitals too.
New York remains the epicenter of the pandemic in the United States, with the numbers growing bigger every day, and the city's hospitals facing shortages of equipment and beds as the virus spreads through the densely populated region. According to E! News, the couple's $400,000 will be spread evenly between the four hardest-hit facilities, Elmhurst, NYU Hospital, Mount Sinai, and Northern Westchester.
The two stars are clearly dedicated to doing whatever they can to help those in need, spreading their efforts among healthcare workers and hospitals, the service industry, and those in need of food. They are just one example of celebrity generosity, choosing to step up the way other famous, privileged people, from athletes to Arnold Schwarzennegger, have been doing since the coronavirus moved front and center and altered the way we live, do business, and entertain ourselves.
Kudos to Ryan and Blake for doing their part!