Robert Irwin Lends His Voice to a New Animal, on Smash Animated Hit "Bluey"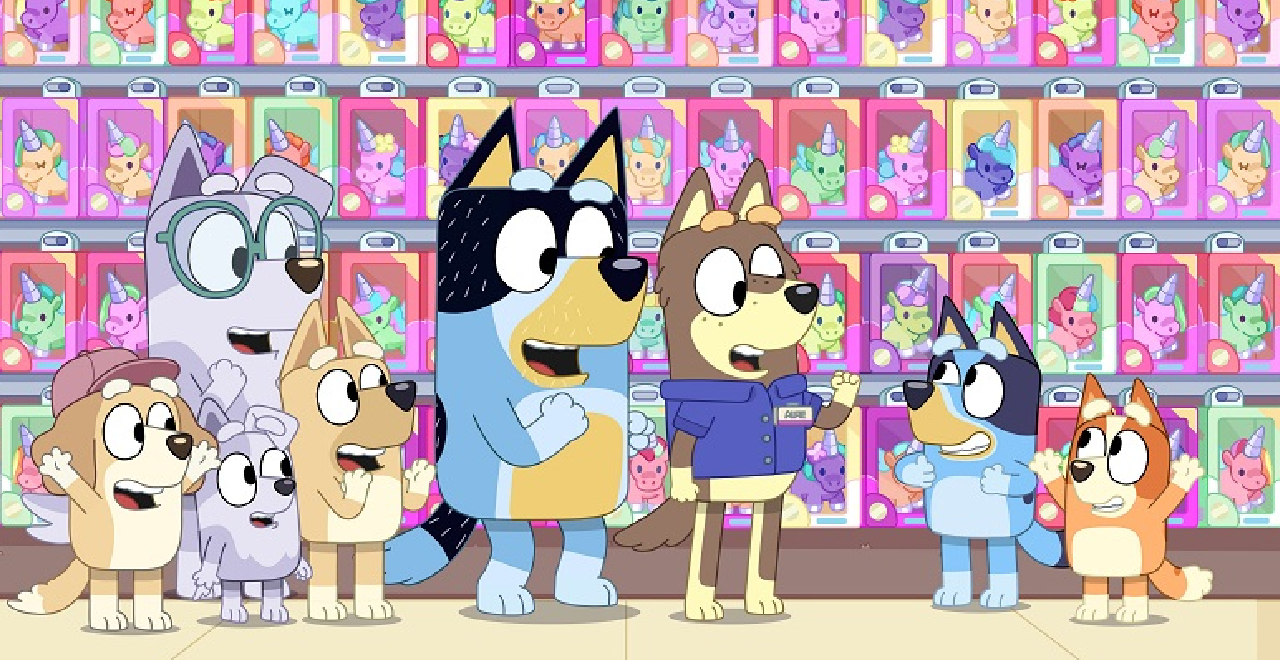 Robert Irwin has followed in his dad's footsteps acting as a voice for animals and now he is literally a voice for an animal, as the Australian conservationist made his animated TV debut by voicing a character on the smash hit "Bluey."
If you've been sleeping on Bluey, you're doing it wrong – get familiar with it ASAP! The show is literally the most-watched ABC show ever in Australia and has become a huge hit for Disney in the U.S. (and beyond) for its realistic depictions of a fun and normal family (well, they are animals, but you get it).
In the episode "A Quiet Game" that aired in late February, Irwin voices a clerk at a toy store helping Bluey, Bingo and Bandit find a birthday gift for a friend. But, thanks to dad, the kids have committed to playing the silent game and Alfie has to guess the toy through a round of charades.
Irwin told the Associated Press this would be a new animal adventure for him.
"I've had so many hilarious and awesome and scary and fun and exciting adventures with animals. But I've never gotten to actually be an animal before or be the voice of an animal," he said.
View this post on Instagram
Irwin said it was fun to step into the mind of a dog and that he couldn't pass up the opportunity to lend his voice to a new audience and help his legacy, the one his dad started and his kids carry on.
"It feels like the most amazing honor every day to make sure that the incredible work that my mum and dad started continues, especially after we lost dad," he said. "I know that for us, our biggest priority was to make sure that everything that he lived and died for continues."
You can watch the episode (and all of them, they really are terrific) on Disney+.