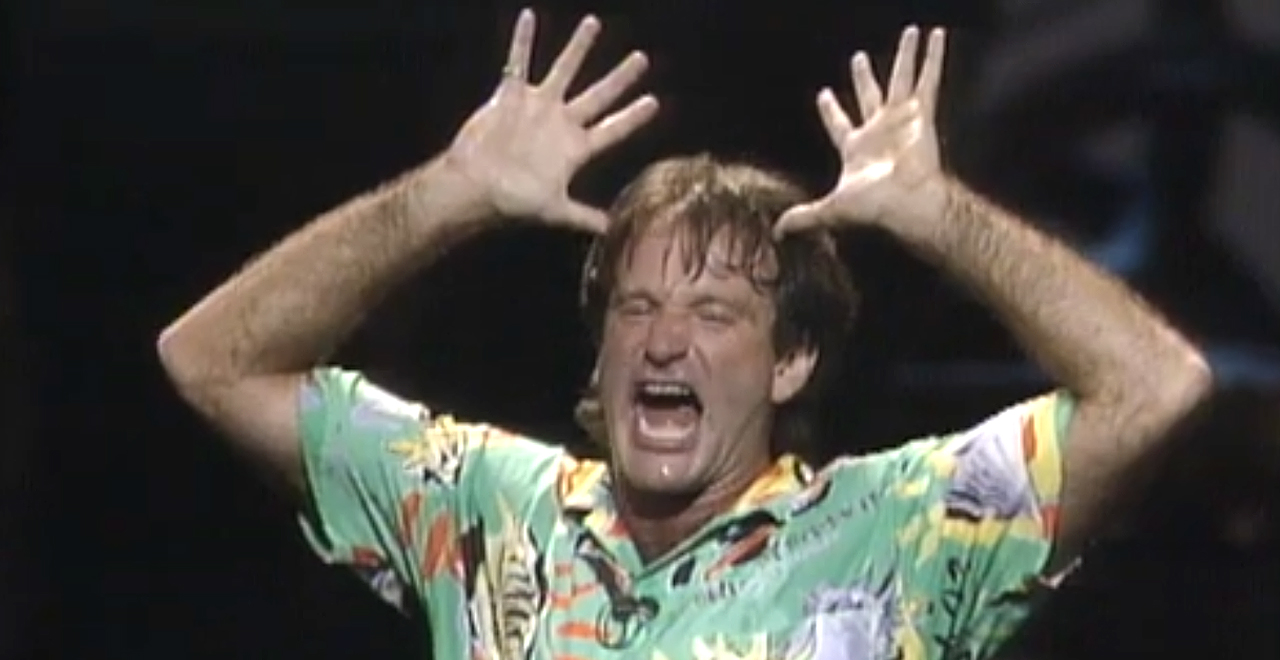 Credit: YouTube/Robin Williams Official YouTube
There are a ton of streaming options these days, and boy, do we need them.
Netflix has Tiger King and true crime and Community (we stan a king!). Amazon has cleared the way for parents and made their children's programming free. HBO unleashed nearly 500 hours of programming to non-subscribers. Disney and other studios have made movies available much more quickly than they normally would, all to help us survive the quarantine.
We have a lot of choices, but even all of that doesn't always do the job. Maybe this new option will, especially if you want to laugh.
YouTube, which has channels dedicated to classic G.I. Joe, He-Man, and She-Ra cartoons is now housing a collection of content that's a bit more adult-oriented: The Robin Williams Official YouTube channel.
Do you like to laugh? Do you like to get exhausted just watching someone try to make you laugh? Do you like impressions? Do you like mania? Do you like Robin Williams? Then this channel is for you.
The page describes itself thusly: The Official Robin Williams YouTube Channel celebrates the life and comic genius of Robin Williams. Whether you know Robin from the stage or from the screen, as a comedian, an alien, or a genie – be prepared to laugh and cry at these unforgettable and hilarious performances.
The late, great comic has a lot of unforgettable and hilarious performances, both onscreen and on stage. His stand-up sets are insanely hyper endurance tests, pushing your abs and his ability to handle dehydration to the limit (I mean, the man can SWEAT). Few standup comedians had Williams' energy level, and watching one of his sets is a surefire way to distract yourself from coronavirus fears.
So head over to YouTube and check it out: