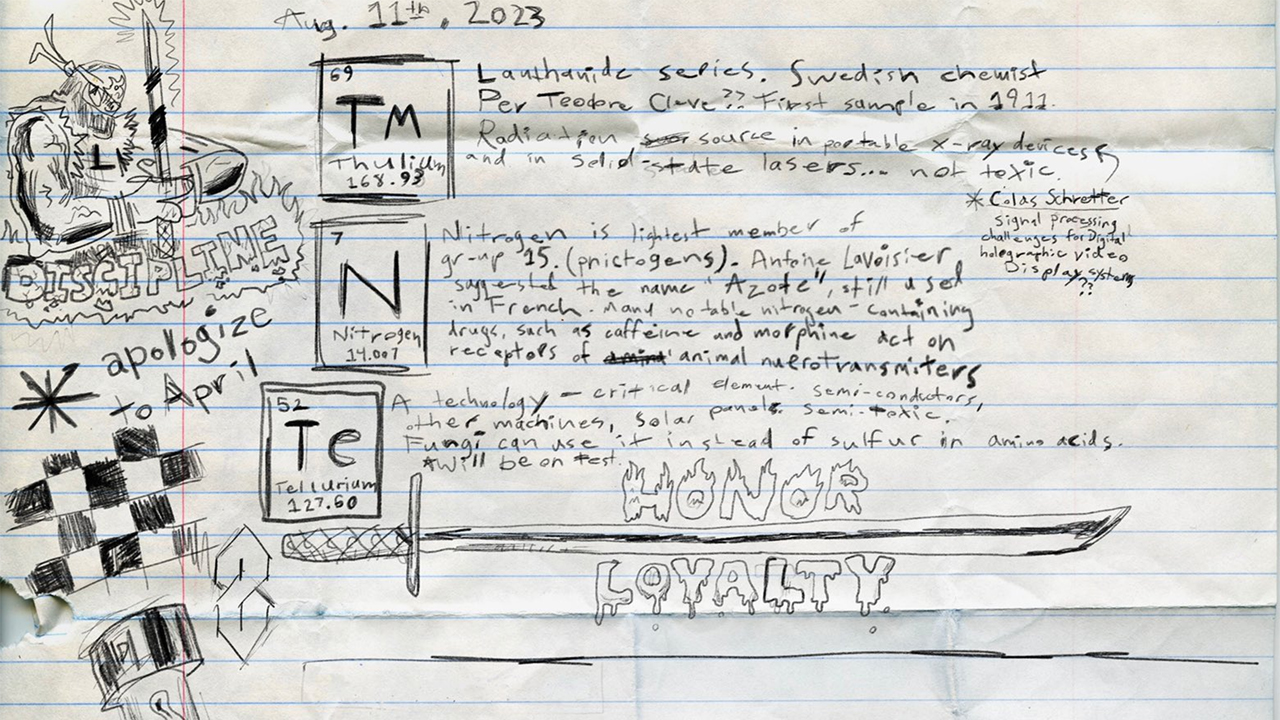 Credit: Twitter/Sethrogen
Seth Rogen's take on the Teenage Mutant Ninja Turtles has an official release date. And unfortunately, it's not coming soon: August 11, 2023.
Rogen released a page full of notes about the project, with the release date in the upper corner. It includes notes on mutation, an emphasis on discipline, honor, and loyalty, and even an April reference.
#TMNT pic.twitter.com/NXAIufxYMe

— Seth Rogen (@Sethrogen) June 1, 2021
The TMNT reboot is a major project for Rogen's company with writing partner Evan Goldberg, and they're making it with Nickelodeon. It's a huge swing for the franchise, but it gives the IP a much-needed boost of hype. Few are more suited for a TMNT movie than Rogen, who has made some of the funniest teen movies of the last decade.
It's also in good hands because Rogen is a huge fan of the heroes in a half-shell. He's not in it for the cash grab or the pizza, he wants to make a great movie.
"When I look at 'Teenage Mutant Ninja Turtles,' the teenage part was weirdly what stuck out to me the most," Rogen said previously. "I think one thing we've been pretty consistently good at over the years is creating material about teenagers, from 'Blockers,' 'Good Boys,' and 'Superbad.' That was really what became exciting for us is how do we make a great action-adventure movie that's also a great teenage movie."
What started as a comic book in 1984 has seen some iconic iterations in TV, movies, and video games, and now Rogen will usher in the next chapter of the Turtles saga.