"I'm Sending You Strength," Ryan Reynolds Reaches Out to Fan Battling Cancer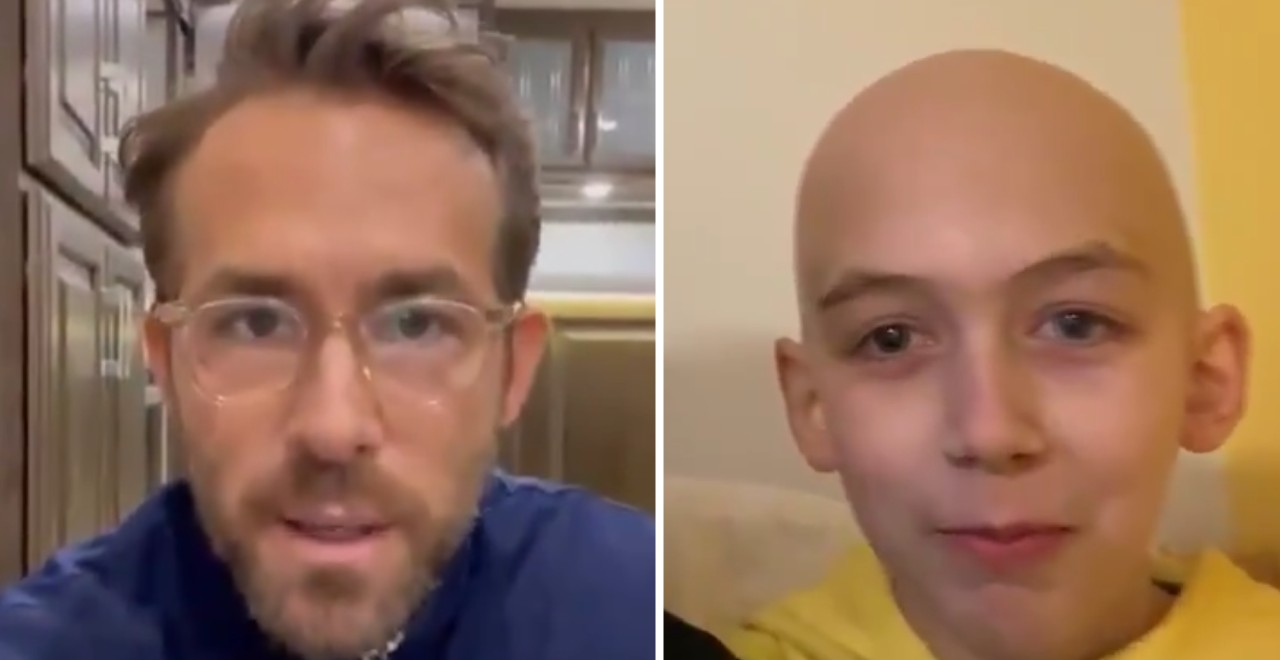 Having a kid forced to fight cancer seems like one of the cruelest things a family can face, so anything that can bring a smile to the kid's face must feel like gold. Ryan Reynolds came through in a big way for a young fan in that situation, sending a video message to an 11-year-old boy with Hodgkins Lymphoma and Crohn's disease.
Ryan Reynolds is a class act, and exhibit A in how to act if you're a movie star. Whether it's helping a lonely kid on his birthday or sending love to a sick kid, Reynolds is there (along with the many hilarious things he does as well).
In this case, the boy's mom had recently shared on social media that they were having a hard time, but watching the Deadpool movies was one of the things getting them through. So Reynolds sent a personal message of hope to the kid.
How cool is this? Huge thanks to @VancityReynolds for taking the time to send a message back to Brody Dery from Prince George. Thanks to everyone for helping get the message to Ryan so fast! @ckpgnews pic.twitter.com/dFJJi6huC1

— Caden Fanshaw (@CadenFanshaw) January 13, 2021
"Brody, it's Ryan Reynolds, I just heard a little bit about your story and I wanted to send you this video and let you know that I'm thinking about you and I'm sending you tons of love and I'm sending you strength, whatever strength I've got."
He closed the message with praise for the boy and expressing his hope they can meet in person someday.
"Man, you have a ton of people in your life that love you so much. I know you've been going through it, I know it's been a challenge, but you're just the man for the job Brody. So I'm sending you lots of love. I hope I get to meet you in person one of these days."
His mom was over the moon, telling a Canadian news outlet that her son's jaw hit the floor when he saw the video and kept saying "I feel like I'm the movie star." She said when they are having a hard day, they love watching Deadpool to cheer up and that they've been watching the clip nonstop since he sent it. They had put the call out earlier in the week, after a hard week of chemo.
Hey Twitter! Let's make sure this message gets to @VancityReynolds. Brody Dery from #CityofPG needs some inspiration and is hoping Ryan can help him out after a tough week of chemo @BCChildrensHosp pic.twitter.com/bn9ssb9HEt

— Caden Fanshaw (@CadenFanshaw) January 12, 2021
Ryan Reynolds, coming through, yet again. You can almost set your watch to how awesome Reynolds is on a daily basis.