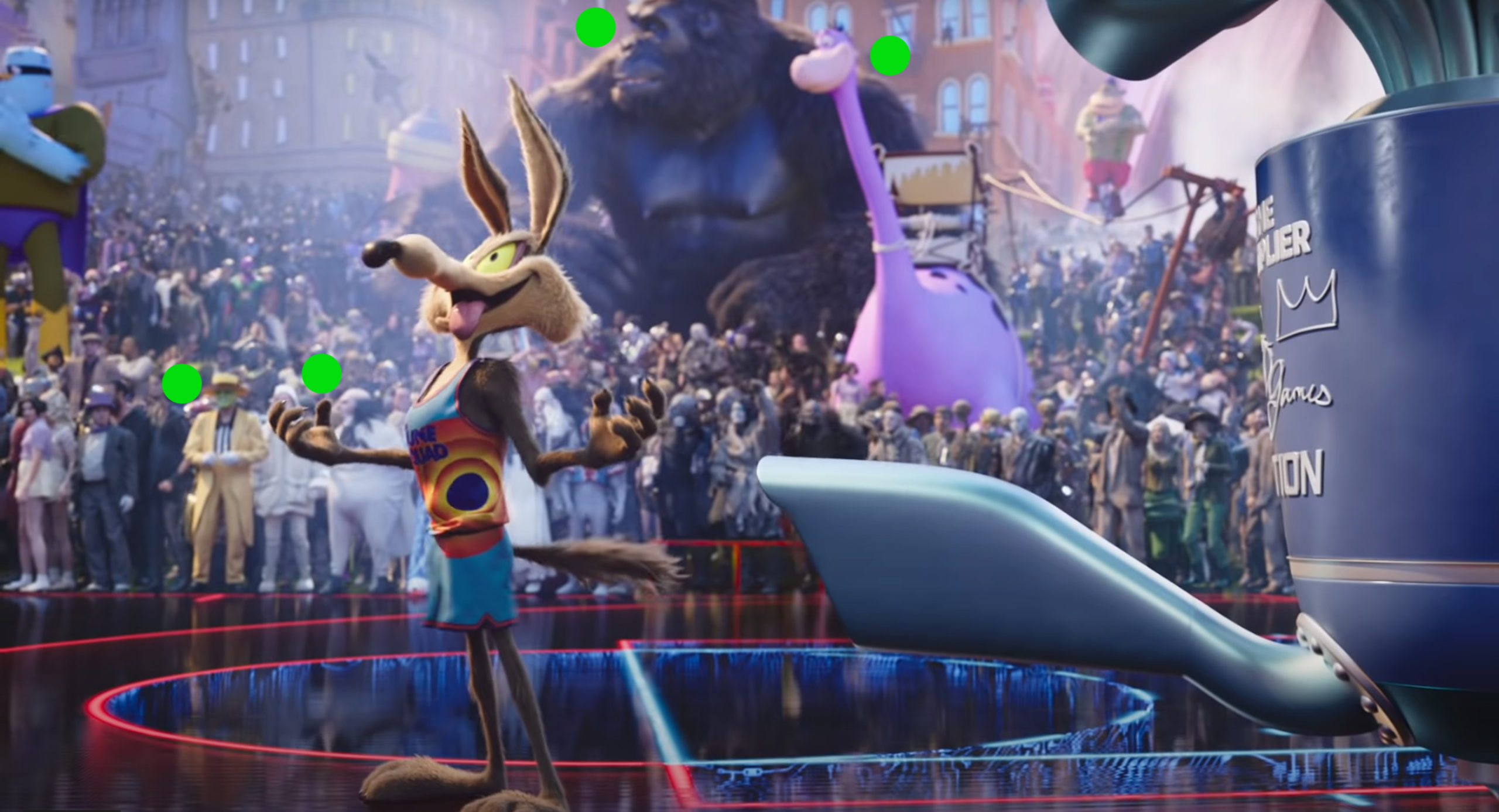 Credit: YouTube/Warner
Yesterday, the new trailer for Space Jam: A New Legacy came out. On top of featuring LeBron and Don Cheadle, as the evil A.I. alien who kidnapped King James's son and is intent on defeating the world's greatest (current) basketball player in a game of hoops, the movie also includes a collection of cartoon characters. Just like the first Space Jam, the Looney Tunes are playing alongside an NBA star to save the world – and themselves.
The second trailer put the spotlight on those cartoon characters. Bugs Bunny, Daffy Duck, Yosemite Sam, Wile E. Coyote, Granny (who has a bit of a drinking habit!), Lola Bunny, and many many more are teaming up with LeBron to defeat the evil A.I.'s goon squad. That squad isn't just a bunch of monsters though, they're actually monstrous versions of other basketball stars, including Klay Thompson, Anthony Davis, Damian Lillard, Diana Taurasi, Nneka Ogwumike. Chris Paul, Kyrie Thompson, and Draymond Green are also making cameos, and they aren't alone.
Eagle-eyed viewers of the trailer may have noticed a whole bunch of celebrities in the stands for the game, and by celebrities, I mean cartoon versions of famous fictional characters.
Collider spotted a whole bunch of famous figures in the background of the basketball scenes. There's the Animaniacs, which makes sense, given that they're in the same universe as the Looney Tunes. There's also King Kong, who is definitely not in the Looneyverse, unless Bugs and Daffy and the rest of the speaking animals all came from Skull Island too – which might actually make sense!
Apparently, Jack Nicholson's Joker is just as much of a basketball fan as Jack himself, because he's there, and he's joined by a couple of other Batverse villains: Arnold Schwarzenegger's Mr. Freeze and Danny DeVito's Penguin. Hopefully, none of them cross paths with '60s era Robin and Batman, who are also in attendance. The Mask is also there for some reason, Jabberjaw, Thundercats (ho!), and even Harry Potter.
What you may not know is that all of these characters are owned by Warner Bros, and given the movie's Ready Player One-style cavalcade, you can expect a lot more WB properties to make surprise appearances, from Game of Thrones to the Jetsons!
We only have about a month to wait before we'll know who else shows up in A New Legacy, which hits theaters and HBO Max on July 16th. Can't wait to see who else shows up – maybe national treasure Bill Murray will come back after he stole the first Space Jam from Air Jordan himself?
Watch the trailer again and see if you spot anyone else:
Heck, maybe Jordan himself will show up to settle the GOAT argument once and for all!