Friendly Neighborhood Spider-Man Entertains Quarantined Kids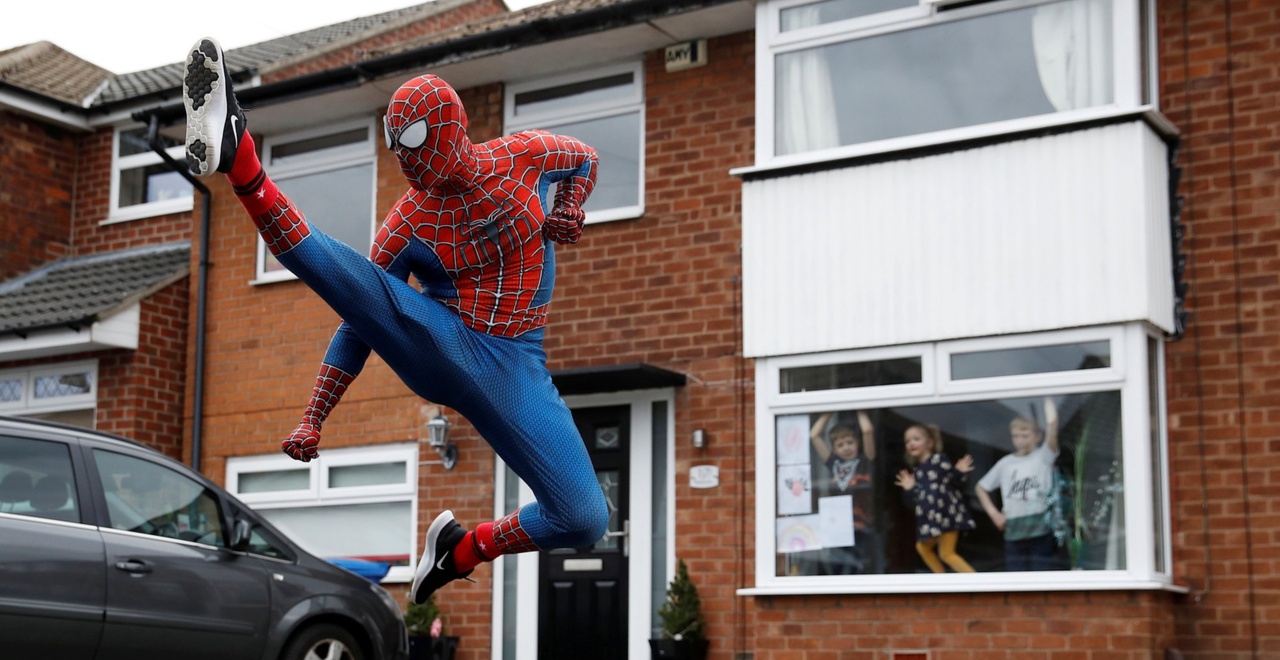 Andrew Baldock is a children's martial arts instructor who recently decided to use his powers for good in the London suburb of Stockport. Andrew could be spending all his time obsessing how we can use this time to "self-improve," thereby missing the entire point of self-improvement. Instead, he's improving the lives of others (the best way to actually self-improve), by donning a hyper-real superhero costume and going around town entertaining children as their very own friendly neighborhood Spider-Man.
With your heart already warmed, you'll be happy to know that Andrew's friend, Jason Baird, has also suited up to spread joy to a town full of cooped-up kids.
"As soon as you put the outfit on, you kind of forget who you are," Andrew said. "You just become the character. You just unleash the inner child."
These Spider-Men are the real-life superheroes we so desperately need as we waste away indoors wondering how we can help our own community make it through this pandemic. The Stockport Spider-Men have even set up a Facebook page where kids can request a visit, all from safe social-distancing standards, of course.
And because superheroes are freaking awesome and everyone likes them, adults have been vying for the attention of these Spider-Men as well, unabashedly stealing their time away from the children, because adults need joy, too.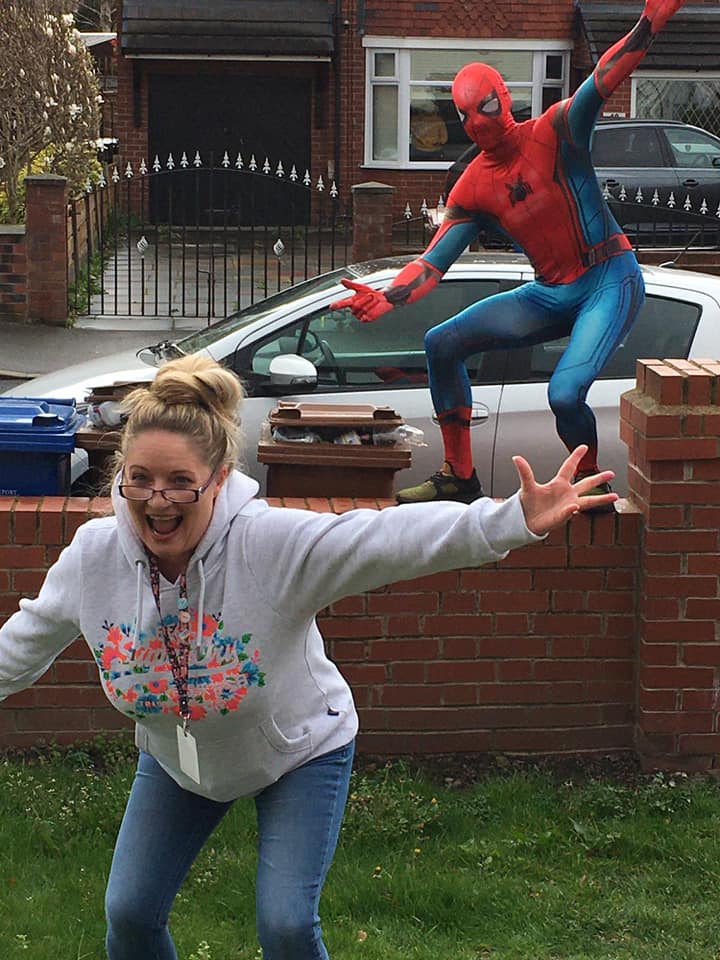 "I have had lots of adults beaming and laughing," explained Andrew. "I am going to see an elderly lady tomorrow who has been going through chemo and she has requested a visit from Spider-Man, so I will be waving to her as well."
Boy, he sure makes being an angel sound easy, doesn't he? Just in case they weren't already going to heaven, The Stockport Spider-Men also charge zero dollars for their services and have even started a JustGiving page in an effort to raise money for the NHS workers battling COVID-19 on the front lines. They've already raised over $35,000.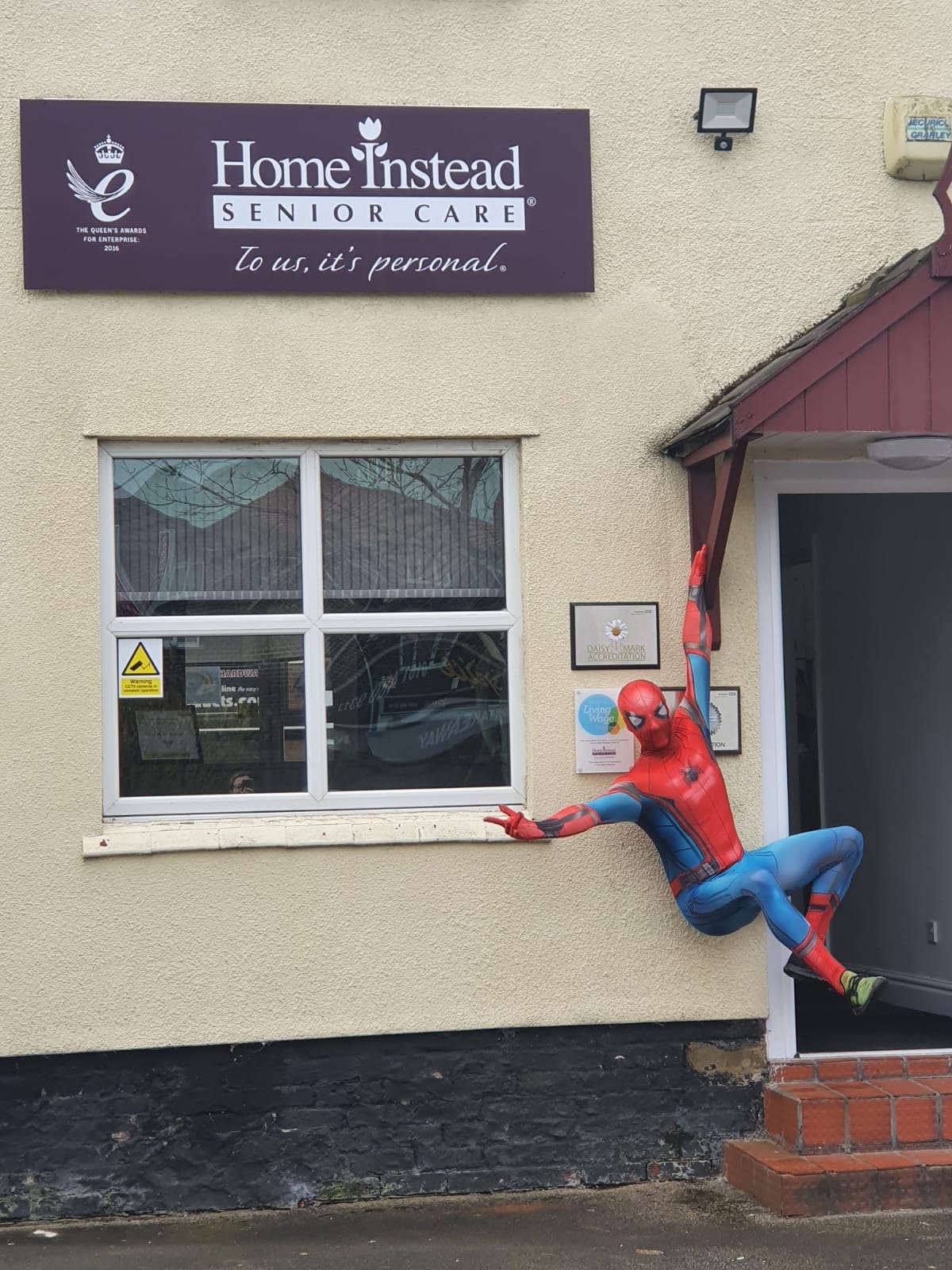 And since good deeds are more infectious than any virus, the entire town has started getting in on the shenanigans, with people from all ages dressing up as Wonder Woman, Disney princesses, and a mouthless Batman (he barely speaks anyway).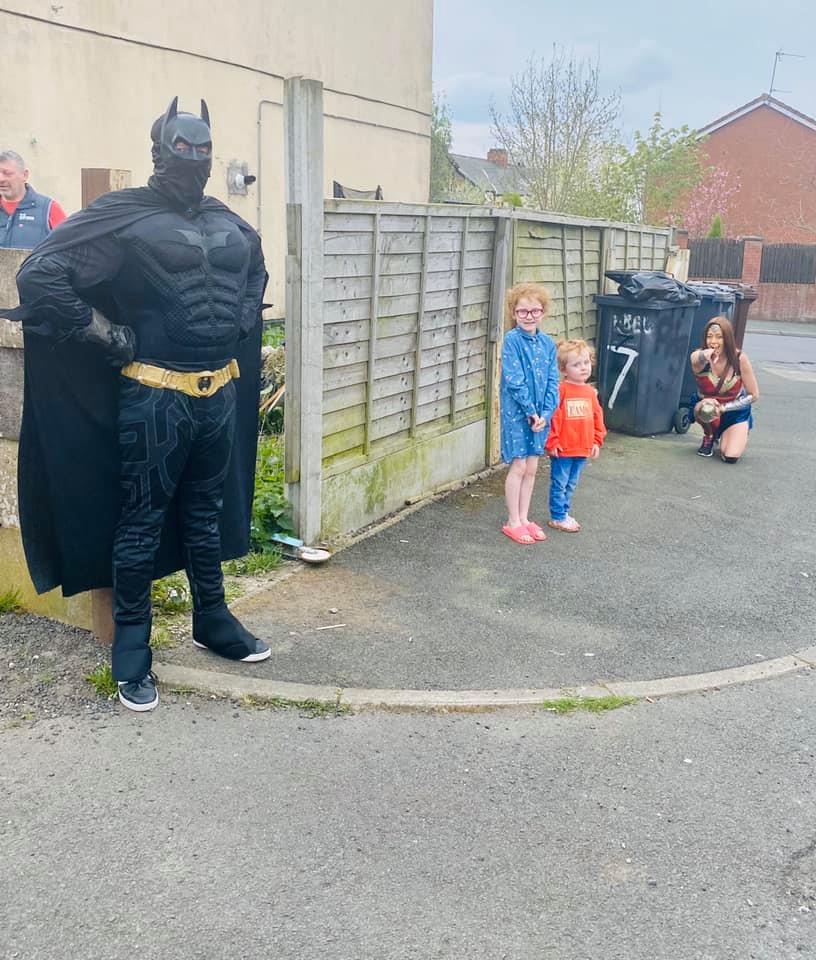 Like a warm blanket hugging you on a winter morning, nothing is cozier than the news of an entire town coming together in cosplay to make children happy. All because a martial arts expert needed an hour of exercise a day and turned it into something amazing. Take a hot beat today and think about how you might follow suit in your own community. Even if you're just opening your window and singing arias, there's always a way to bring a little misty-eyed joy during a difficult time.