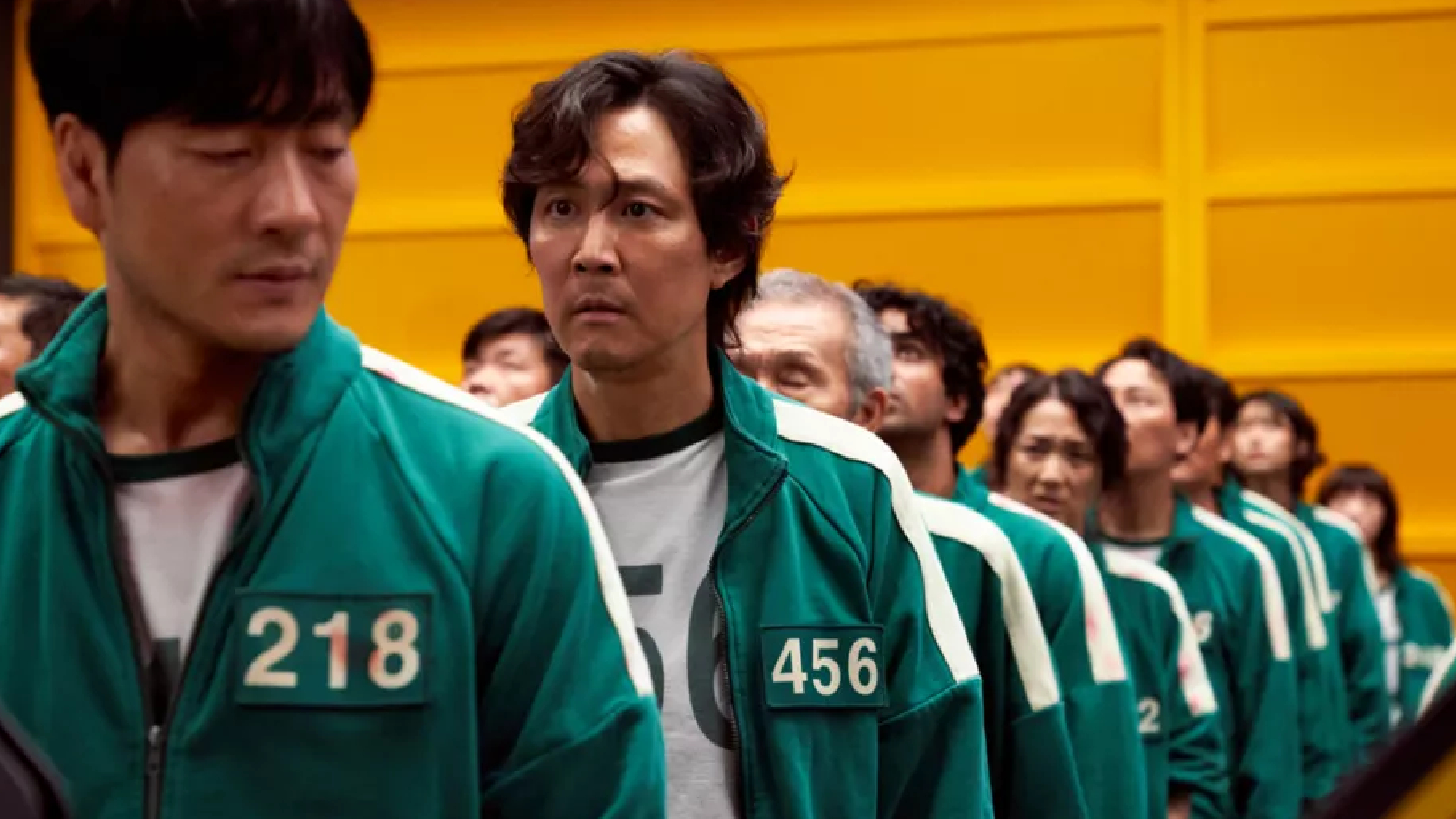 Credit: Netflix
There is a new No. 1 TV show in the world, and it's Netflix's Squid Game. It took less than a month to become one of the most-watched shows in countries across the globe. And the streamer revealed more than 111 MILLION people watched season one in the first 28 days of release. The previous record-holder? Bridgerton, which was watched by 82 million people (and 100 percent of moms, according to my research).
Squid Game's success is truly wild. It blew past Bridgerton by nearly 30 million viewers, which is ASTRONOMICAL in 2021 watching numbers. It's truly a global phenomenon, as the dystopian Korean thriller caught fire immediately after release.
The very cool, not at all creepy, doll from the show thanked the millions of VIPs that made the show No. 1 around the world.
Squid Game has officially reached 111 million fans — making it our biggest series launch ever! pic.twitter.com/SW3FJ42Qsn

— Netflix (@netflix) October 12, 2021
It's been dubbed in more than 30 languages thus far, but true fans of the show (which, again, has only been out a few weeks) argue it's best in Korean with the appropriate subtitles (ie-whatever language you read best).
The show topped the charts in 90 countries, which is more countries than I would've guessed even had Netflix. To put it into perspective, the number of people who watched Squid Game is nearly as many as who watched Stranger Things and Tiger King COMBINED.
If you haven't watched it yet, you likely have had friends imploring you to do so. It feels a lot like a year ago when EVERYONE was telling you that you HAD to watch Ted Lasso. Except this show is like the opposite of the feel-good Apple TV+ futbol show.
When a show quickly becomes the most popular entertainment in the entire world, you better believe you haven't seen the last of it. Even beyond a second season, you'll see it everywhere. Memes, video games, parodies. Squid Game is here for a long time, so even if you haven't watched it, it's probably for the best that you just lie and say you did.