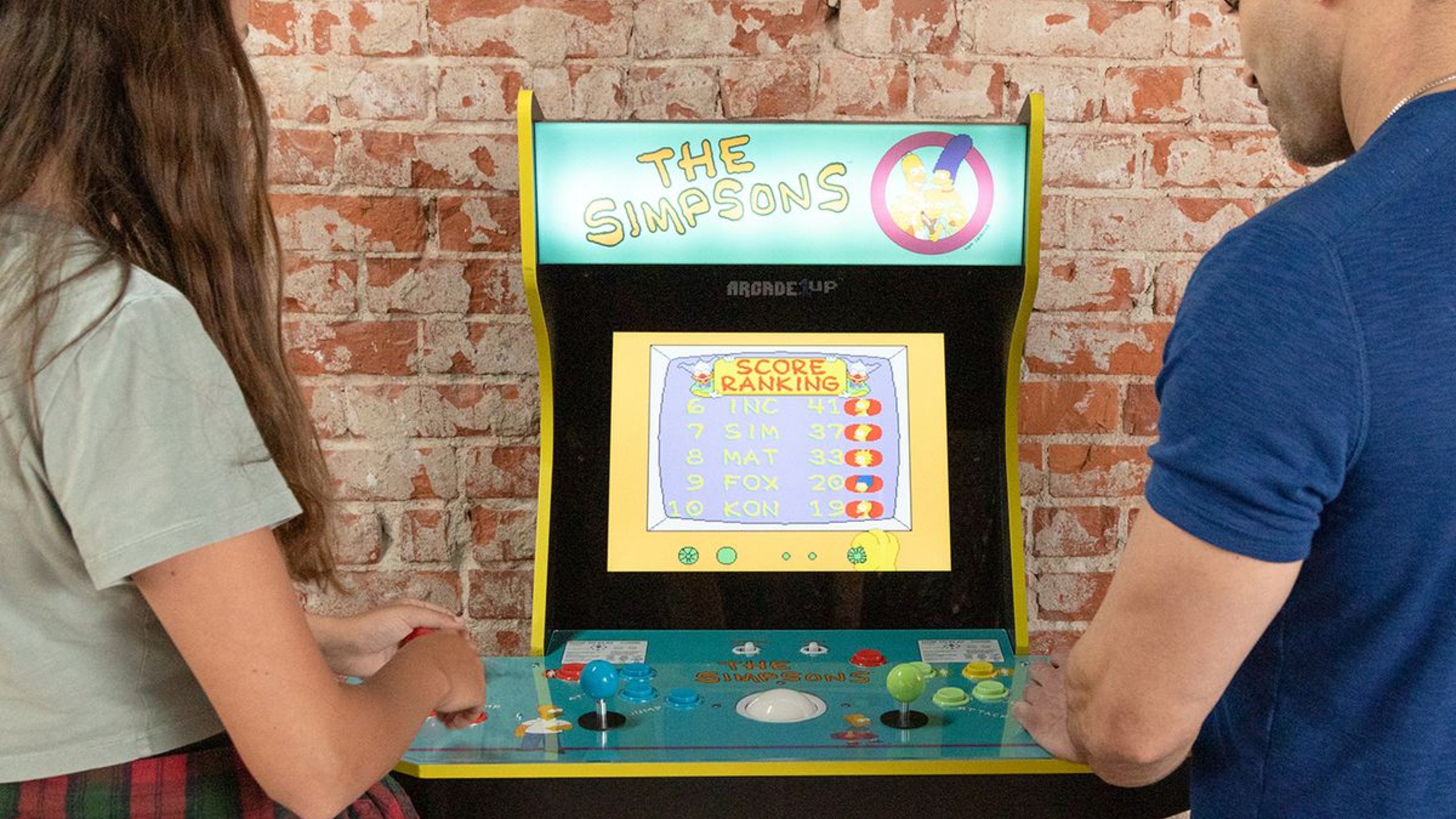 Credit: Arcade1Up
Growing up in the '90s, arcades were all the rage.  Mortal Kombat and Street Fighter were extremely popular, with players huddled around the machine waiting to spend their quarters, but the beat 'em up genre was equally loved.  Teenage Mutant Ninja Turtles, X-Men, and yes, even The Simpsons were among the greats.  Thanks to Arcade 1Up, you're going to be able to purchase your very own The Simpsons Arcade Cabinet very soon.
The Simpsons Arcade1Up Cabinet features a lit marquee, matching riser to bring the machine closer to the height of a standard arcade cabinet, exclusive stool, 8″ x 24″ tin sigh, and a clear deck protector.  The machine will also come with an extra game, but Arcade1Up hasn't revealed which game that will be just yet.  What's really awesome about this cabinet though is it utilizes Arcade1Up's Wi-Fi system so you can play online and team up with other cabinet owners.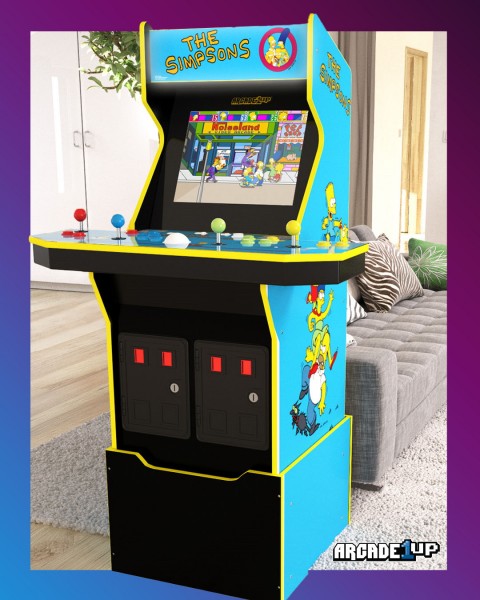 If you never had the chance to play this, you're missing out on one of the best video game brawlers ever.  The Simpsons arcade game allows 4-players to take on the roles of Homer, Marge, Bart, or Lisa in an attempt to rescue Maggie from Mr. Burns.  Each of the characters have their own unique fighting styles too.  Marge swings a vacuum cleaner, Bart attacks with his skateboard, Lisa flings a jump rope, and Homer uses his fists.  Just like developer Konami's other arcade games like TMNT, it's extremely faithful to the franchise and is just a blast to play.  It's a shame we can't purchase these games on consoles to relive the glory days, but being able to buy the actual cabinet is still better than nothing.
Pre-orders begin on July 15th over at Arcade1Up.com if you're interested.  I'm going to assume like every other cabinet Arcade1Up release, this is going to sell out very fast.