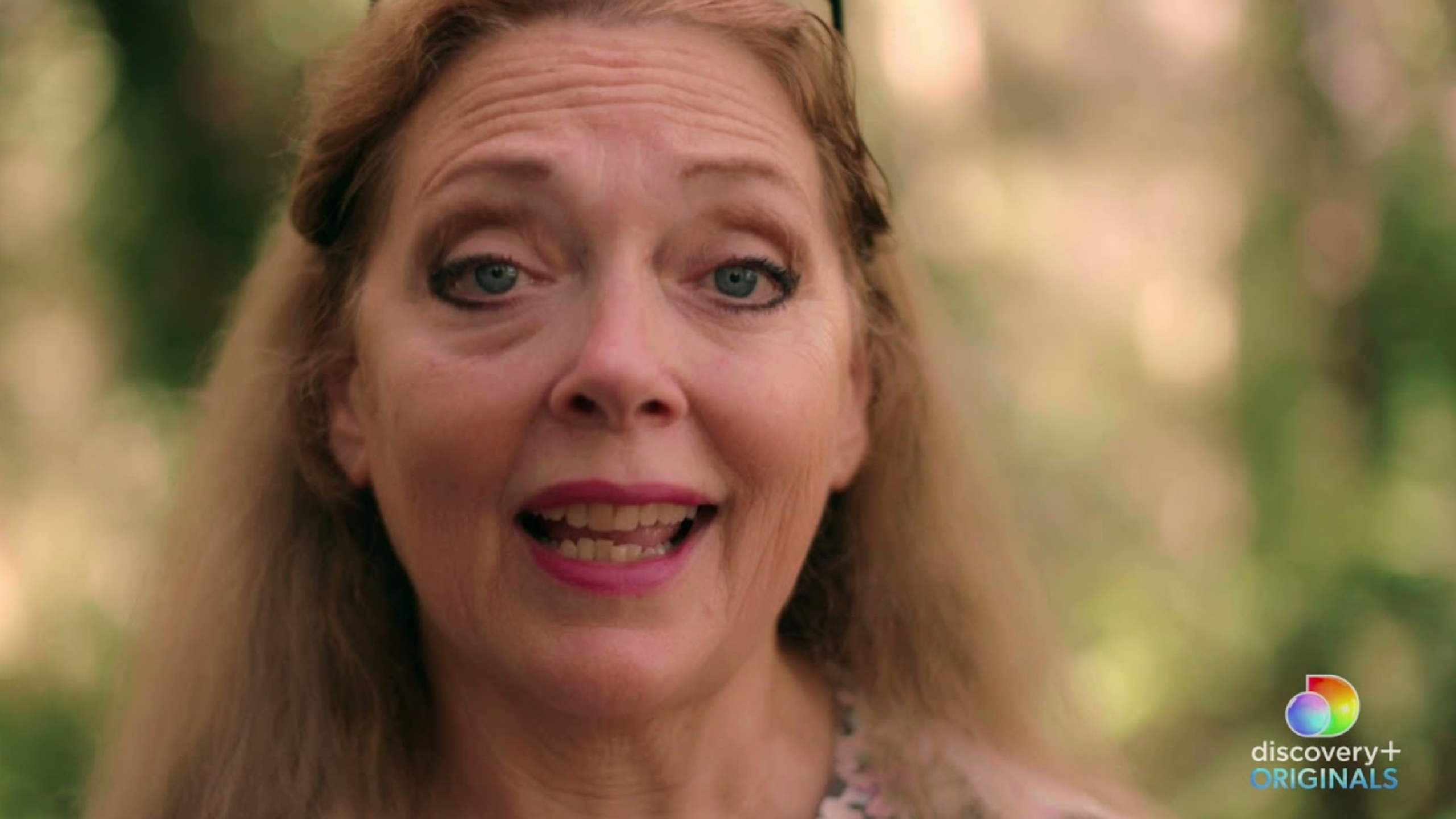 Credit: Discovery
Tiger King was a phenomenon on Netflix and it made household names of Joe Exotic and Carole Baskin. Not only did Baskin get Exotic's zoo in the end, but she got her nemesis behind bars (he did try to have her killed, apparently). And now, she's getting her own big cat rescue documentary series.
Carole Baskin's Cage Fight is coming to Discovery+ and will focus on her (and her husband, like anyone cares) investigating the treatment of animals at roadside zoos and the like. Their team will "get their hands dirty and investigate the treatment of big cats, often coming into direct confrontations with dangerous operators" according to the series description.
Baskin will be investigating Exotic's zoo for lingering signs of abuse treatment. She'll be getting help from Exotic's niece Chealsi, who worked at the zoo when she was younger and has "behind-the-scenes" info.
We cannot respond to questions for the time being, but check this out:https://t.co/8DB6WIz7HC

— Big Cat Rescue (@BigCatRescue) October 14, 2021
This is the second big TV move for Baskin after her appearance on Tiger King. She also competed on ABC's Dancing With The Stars. The Hollywood Reporter broke the exclusive about Baskin's new series, and she told the outlet it was a unique opportunity for audiences to see how they expose cub-petting exploiters and roadside zoos who mistreat animals.
"This is our real-life work within a dangerous world and viewers will see it comes with our people being threatened, guns being pointed at us, and the bad guys shooting at our drones," she said.
The series premiers on November 13th. This is the second big Tiger King adjacent news, as Netflix also announced there will be a second season of their wildly popular documentary.