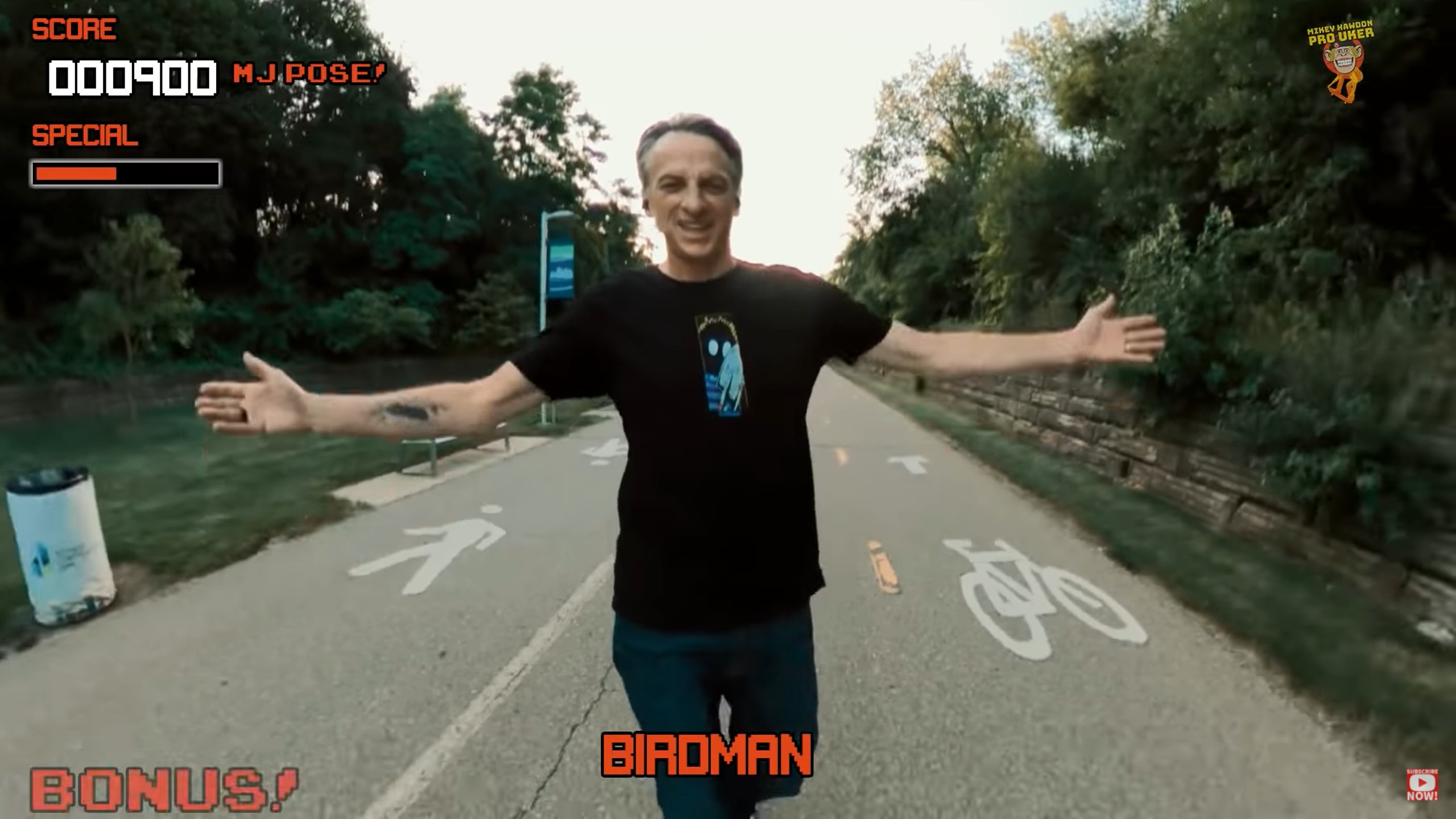 Credit: Youtube/Mikey And His Uke
Known for his awesome video game series, pulling off the 900, and being completely unrecognizable in public, Tony Hawk is a man of many accomplishments and skating is clearly in his blood. Now, I think we can add "singer" to that list.
Recently, Tony Hawk collaborated with 'Fairmounts' Mike Hawdon, pro skater Steve Caballero, ex-Goldfinger band member Darrin Pfeiffer, and the lead singer for 'Millencolin', Nikola Sarcevic. The four of them covered Millencolin's song "No Cigar", which was featured on the Tony Hawk's Pro Skater 2 soundtrack, and the results are fantastic. The Birdman himself provided vocals, and I have to say he did really well. Just listening to the song takes me back to my high school days, spending hours playing THPS2 and eating junk food.
One of the highlights of the Tony Hawk games (besides the tight gameplay) was the soundtrack. It became synonymous with the game, and anyone that recognizes one of the songs will tell you what Tony Hawk game it came from. They might not be able to recognize the actual human Tony Hawk in public, but you can best believe they'll recognize songs playing in public that are from his game soundtrack. That's just the cold, hard truth.
I'm actually impressed they covered "No Cigar". THPS2 has arguably one of the best soundtracks in the series, so they could have picked any song really from that game and I would have been happy. They picked my favorite song though, so I'm over the moon. Honestly, I used to change my music settings in-game, so only this song would play. It's just so damn catchy.
If you're interested in listening to more collaborations that Mike "Mikey" Hawdon has done with various musicians, be sure to check out Mikey And His Uke on Youtube.