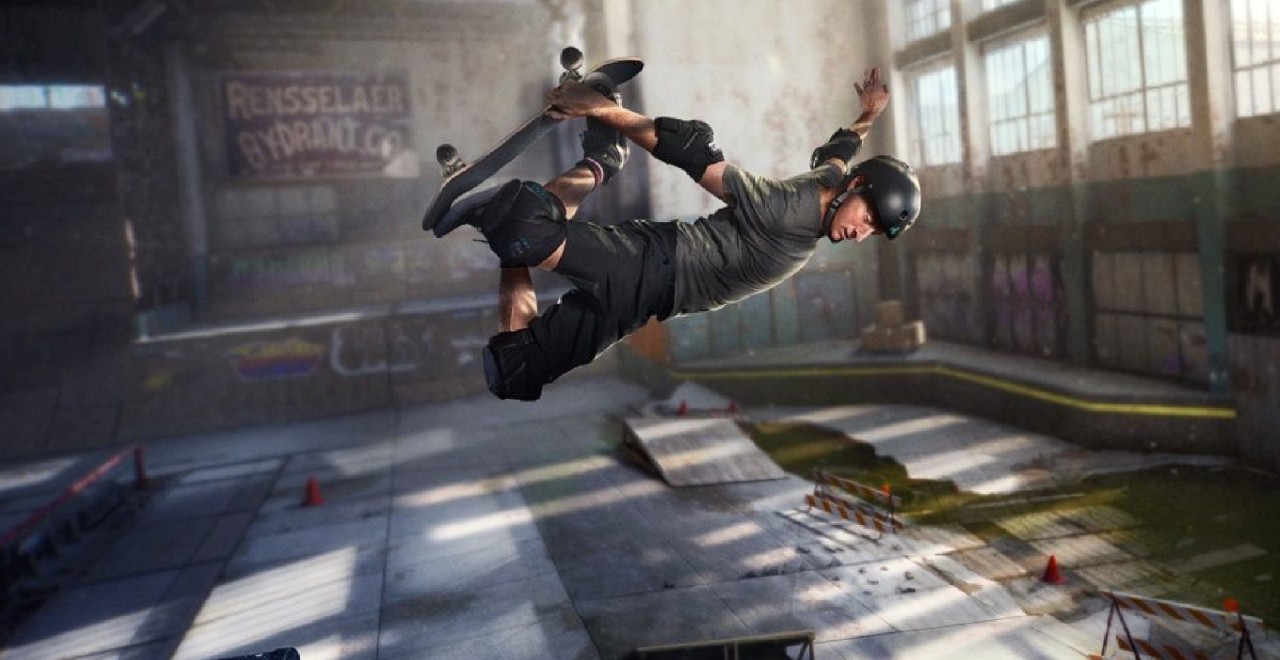 Credit: Activision/Vicarious Visions
While Tony Hawk fails to be recognized in public on a regular basis, at least his video games are still well known and loved.
Activision announced today that the fantastic Tony Hawk's Pro Skater 1 & 2 remake that released last September on PS4, Xbox One & PC, will be making its way over to Nintendo Switch later this year.  Unfortunately, no release date has been set for the Switch version, but we do know that there will be a next-gen upgrade available on March 26th, 2021 for PS5 and Xbox Series X players that already own the game.
Get ready to drop in and take #THPS 1+2 to the next level on New Platforms 🛹 🙌 Coming to PS5™, Xbox Series X|S – March 26 and on Nintendo Switch™ – Coming 2021. AVAILABLE NOW on PS4™, Xbox One, and PC. pic.twitter.com/NUVbECnx1e

— Tony Hawk's Pro Skater 1 and 2 (@TonyHawkTheGame) February 23, 2021
This upgrade includes access to the secret skater Ripper (a.k.a. the infamous Powell-Peralta mascot), retro gear for Create-A-Skater mode, and retro skins for Tony Hawk, Steve Caballero, and Rodney Mullen.  Performance-wise, this next-gen upgrade features the option to play in 1080p at 120 FPS or in native 4K at 60 FPS.
If you currently own the Standard Digital Edition, you'll be able to upgrade to the Cross-Gen Deluxe bundle for an additional $10.  For those who already own the Digital Deluxe Edtion, it'll be a free next-gen upgrade.  It's kind of a bummer since these next-gen upgrades have typically just been completely free for most games, but it's a small price to pay to shred as 'The Birdman' with some sick new visuals, and technically you're getting some new content as well.
Developed by Vicarious Visions, this remake of Tony Hawk's Pro Skater 1 & 2 features everything you loved about the originals, but with some nice quality of life improvements.  Being able to manual (introduced in THPS 2) and revert (introduced in THPS 3) in both THPS1 & 2 to keep our million point combos going is a wonderful edition.  Also, the soundtrack is still as awesome as it was back in 1999.  If you're a Nintendo Switch player and have been waiting patiently for this release, you've got lots to look forward to.