Fire Department Saves Turtles With Tiny Oxygen Masks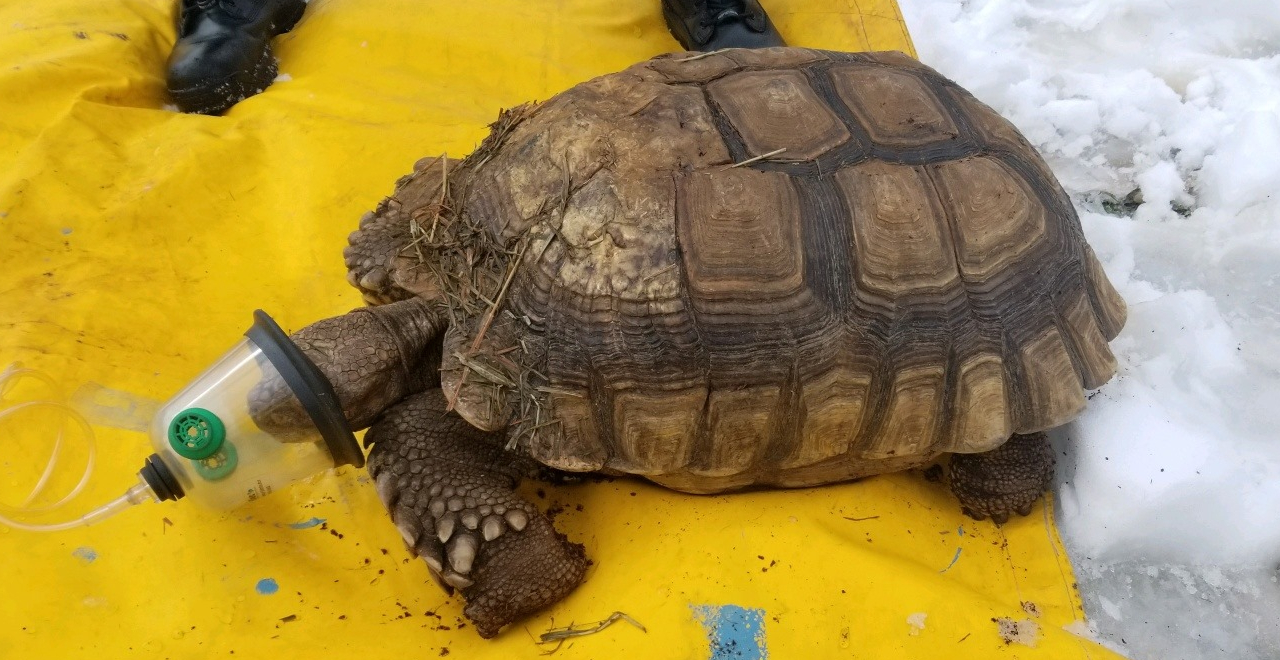 First responders are some of the bravest people who walk among us. You never know what you're going to walk into. And yet, they go to work every day knowing that. There is no better sign that they are willing to walk into any situation to save ANY lives than a fire department in Ohio that saved a group of turtles by making tiny oxygen masks.
The Medina FD in Medina, Ohio was called to respond to a shed that was on fire. This was no normal shed, though, it was a specially formatted shelter for dozens of turtles from Turtle World (did you know it was in Ohio? Well, where else would it be?).
The crew put out the fire and removed 10 turtles from the shed, including two large tortoises. The crew used tiny oxygen masks to help save the lives of several of the turtles (not all of them made it) and it's the type of life-saving equipment that is so cute it almost hurts (but does not hurt as much as being in a shed fire).
One of the biggest and oldest attractions at Turtle World, Terry, an African Spurred tortoise, will apparently require additional treatment from an exotic animals vet, so the owner started a GoFundMe to help raise a few thousand dollars for his care (he's old, we must care for the elderly turtles, not just the teenage ninja kind). Any funds left over will be given to the Fire Department.
Speaking of the fire department, they did release a statement saying the shelter was designed to be a safe and healthy environment for animals and it was evident all the turtles on site were being loved and well looked after, so no need to throw shade on Turtle World (they'd just duck it in their shell anyway).
Turtle World owner Ron Blue managed to keep it all in perspective, saying on Instagram that there were much bigger health and emotional issues people are facing than the incident at their facility.
But it's still a testament to our first responders who are ready to do what it takes to save a life, whether it's a human or a reptile.