Twitter Mourns the Celebrity Deaths That Hurt the Most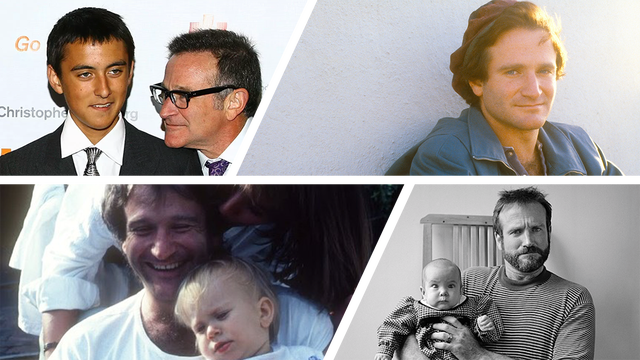 During the trash fire that is 2020, it can be easy to forget that the previous few years have had their fair share of bummers as well. Not the least of which has been the steady cavalcade of beloved artists, entertainers, and athletes that have passed on, some prematurely, some after long lives and legendary careers.
Celebrity deaths have always had an impact on their fans, and the last few years don't have a monopoly on the sadness that comes when a favorite entertainer passes away.
Recently, on Twitter, someone posed an innocent question about which celebrity death had the most impact on other tweeters, and the floodgates opened.
What celebrity death, in your lifetime, hit you the hardest?

— Adina Howard 💋 (@B_oySix) June 9, 2020
The answers came fast and furious and ranged from the recently deceased to people who died decades ago. The list includes actors and singers, basketball players and TV stars and comedians, and more.
Some people included more than one, like Twitter user Boss Logic, who mourned Muhammed Ali, Stan Lee, Robin Williams, and Kobe Bryant.
A few that hit me the most 😔 https://t.co/G7RPHCcn0r pic.twitter.com/1iHbPLZ8TZ

— BossLogic (@Bosslogic) June 9, 2020
Kobe was a popular mention, having only passed in January (though, after the past few months, it feels longer).
Kobe 💔❤️ pic.twitter.com/yFfCpVdmeI

— ✊🏿✊🏾✊🏽✊🏼✊🏻| BLM (@BeingTheEIite22) June 9, 2020
As was Robin Williams, the beloved comedian and actor.
Robin Williams, why are people who make us laugh often so sad?

— That Guy! (@SarcasticCitiz1) June 9, 2020
Musicians were popular choices.
Mac Miller was probably the one that hit me the hardest because I grew up listening to him, admiring who he was as a person, seeing him grow, his music develop, and more.

The second one I'd say was Prince because I was and am a Prince fan. I wish he were still here too. https://t.co/PdMR751bOs

— amber 🍋 (@yesliketreesap) June 9, 2020
100% Chester Bennington. He was the hugest part of my childhood/adolescence. And Christina grimmie's death fucked me up on a whole other level. Also Caroline flack, Cory monteith, Mac Miller, and Cameron Boyce were rough. https://t.co/hQEUbdMXt9

— paula ◟̽◞̽ ☕️ (@_Paul

Marie) June 9, 2020
Whitney Houston, both because of the seemingly pointless loss, and because her funeral fell on my late mother's birthday. Cried like a baby listening to it in the car in Florida. John Lennon second because he was killed on my birthday as a kid. And Aaliyah 3rd. Just shook me.

— Joy Reid (@JoyAnnReid) June 9, 2020
Users also mentioned chef and TV star Anthony Bourdain, SNL legends Chris Farley and Phil Hartman, singer Amy Winehouse, and many many others. It just goes to show that you don't need to know someone personally to impact their lives.