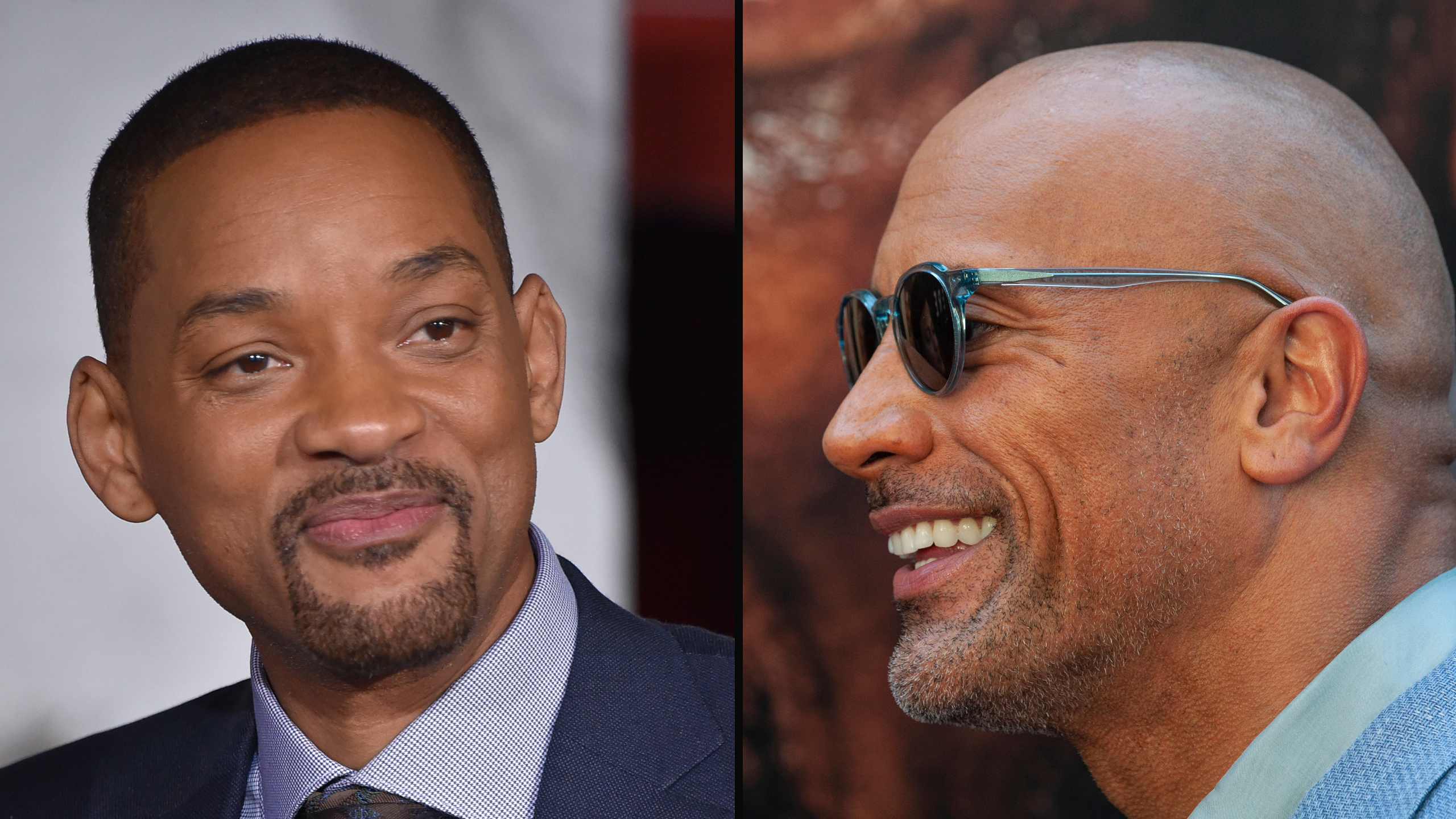 Credit: DFree and Lev Radin/Shutterstock
Will Smith has a lot on his plate these days. There could be one more Bad Boys movie in his future, he got to help cast the new Will in the Fresh Prince reboot, and he's got a new reality adventure series, "Welcome to Earth" with National Geographic coming to Disney Plus. He ALSO has a memoir coming out, and early reports indicate it's actually good (much like Matthew McConaughey's book).
What more could Smith want? The thing every smart actor wants out of their career, a buddy movie with The Rock. Smith was promoting his new memoir with GQ, when he took time to participate in their fun web series, "Actually Me." On the show, celebrities go "undercover" on the internet to respond to real comments from Twitter, Instagram, YouTube, and Tik Tok.
As part of it, he revealed he wants to do a buddy movie with The Rock. He said he has the same question as to why they haven't done one yet. And he said he'd love to work with The Rock, saying "he's a beast." He also said he might have to do an old school walk-up on him since he joked he must be avoiding him.
The entire episode is good and worth a watch, as Smith gets into some of the finer details about some of his movies and shows. More importantly, you also hear him get serious about being a dad, and what he envies in his kids. He even tries to sing daughter Willow's new song and well, he should probably leave that one to her.
He also said he thinks his best movie was "Pursuit of Happyness" along with "Men in Black." But who knows, maybe he'll finally get his wish and his list will get topped by whatever he and The Rock come up with.