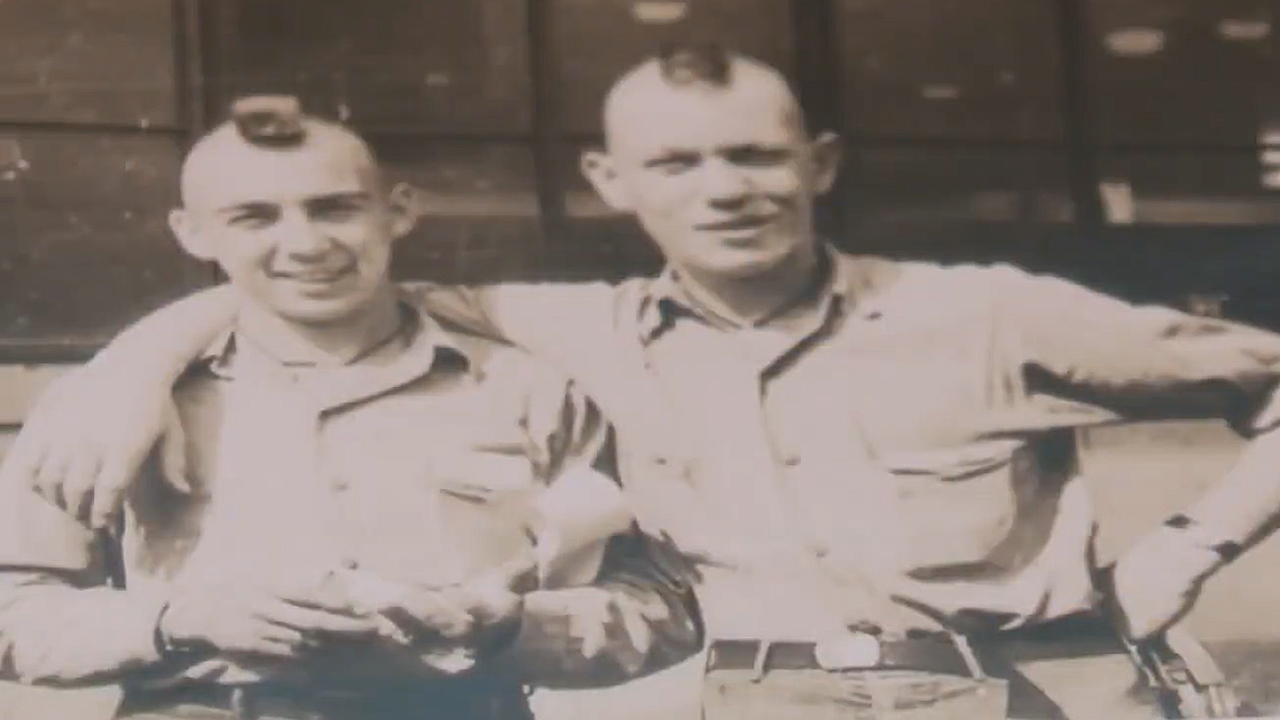 Credit: YouTube/FOX 46 Charlotte
The Greatest Generation is no stranger to being celebrated, and deservedly so. We owe the men who served in World War II and helped defeat the Nazis and the Axis powers our freedom, and our modern-day way of life. Who knows what the world would be like today if the United States and its allies didn't win that war. Kudos to everyone involved!
But not all heroes like the attention.
U.S. Navy veteran Donald Helfer was one such man. Hefler served in World War II, flying 28 missions over enemy territory, and receiving multiple medals for his exemplary service. He was awarded the Navy Flying Cross and a Bronze Star, and was also the recipient of a letter from President Harry Truman in which the Commander in Chief thanked Hefler for helping "bring about the total defeat of the enemy," and offered the hero the "heartfelt thanks of a grateful Nation."
Two medals and a letter of commendation from the president? That's the kind of stuff you create a shrine to, and the type of story you tell to everyone who you meet. Donald Hefler not only did neither of those things, but he also didn't tell anyone. Not even his family!
When Hefler died in 1993, after serving as a police officer in upstate New York, many of his belonging were thrown away, including his medals and the letter. Luckily, a man found them in the dumpster and turned the items over to Navy vet and American Legion Post 544 Commander Jeff Truitt. He was able to locate Hefler's adult children, who knew their dad had served in the Navy but had no awareness of his heroics.
"This could have just been left in the trash, but maybe this family can now have some closure and learn some things about what their father did," Truitt told FOX News 46. "He was a hero."
And now everyone knows.
Check out the news story: