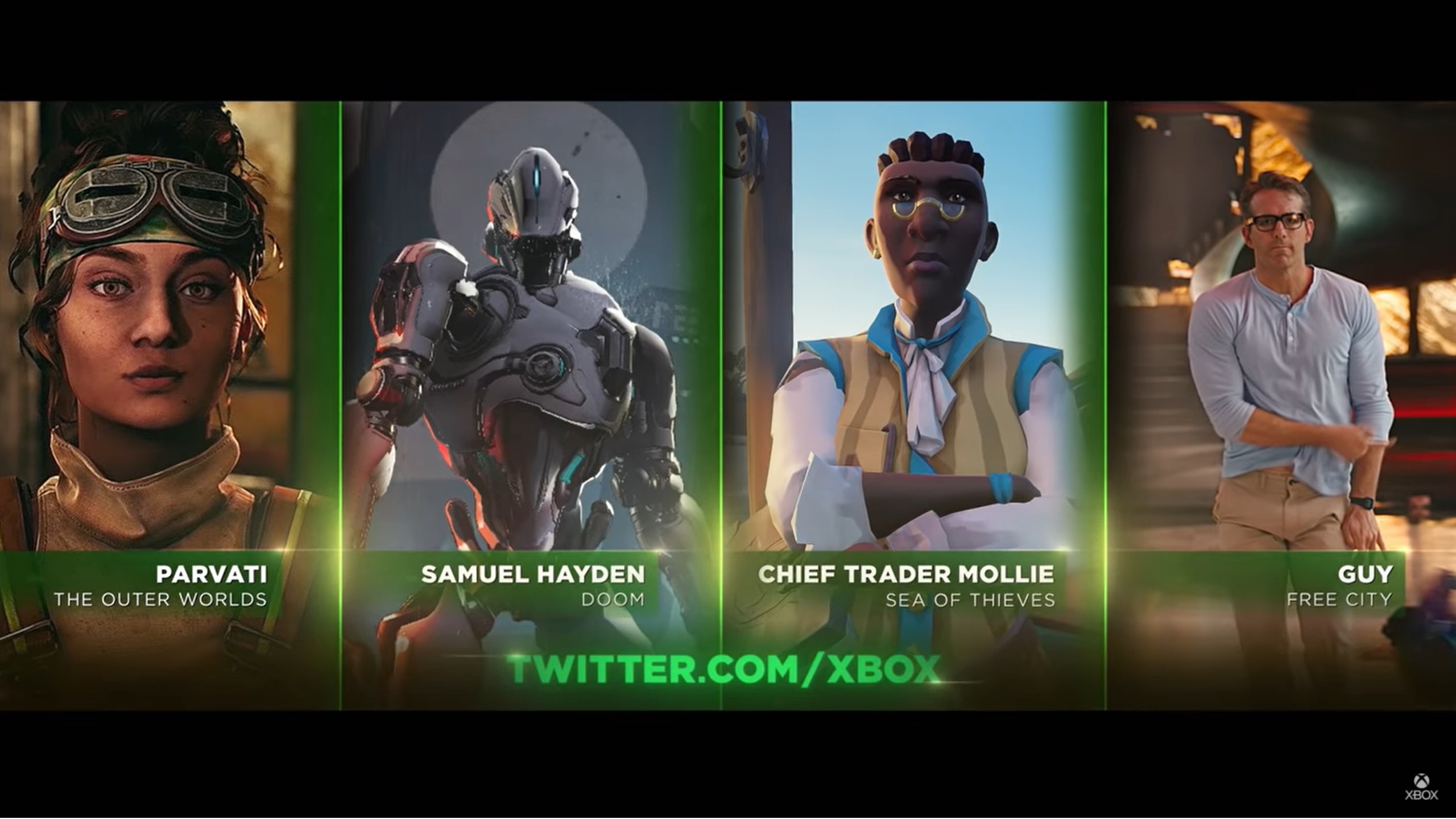 Credit: Youtube/Xbox
Video game NPCs (Non-Player Characters) rarely get the love and attention they deserve.  They provide us with story, items, and are just there if we want to find directions.  When you think about it, a video game would feel pretty empty without them.
In honor of those that await us to return quest items to them, Xbox and Ryan Reynolds are hosting the first (and according to Reynolds, probably last) Xbox Game Pass Non-Player Character Awards in association with Reynolds new film Free Guy.  The movie releases in theaters on August 13th and is all about an NPC named Guy who realizes he's actually in a video game.  If anyone should be an advocate for all those NPCs that don't get enough recognition, it's Reynolds.
Among the video game NPC nominees are Parvati Holcomb (The Outer Worlds), Samuel Hayden (Doom Eternal), Chief Trader Mollie (Sea of Thieves), and Guy (Free Guy) himself.  The polls close on August 3rd, so if you're interested in showing your support for all those lovely NPCs, you can vote down below.
It's time to show NPCs the appreciation they deserve. There's even a whole, movie about it, @FreeGuyMovie.

THE @XboxGamePass #NPCAWARDS ARE OFFICIALLY HERE!!

Cast your vote below. #FreeGuy hits theaters Aug 13: https://t.co/fSdt8UT5wt

— Xbox (@Xbox) July 28, 2021