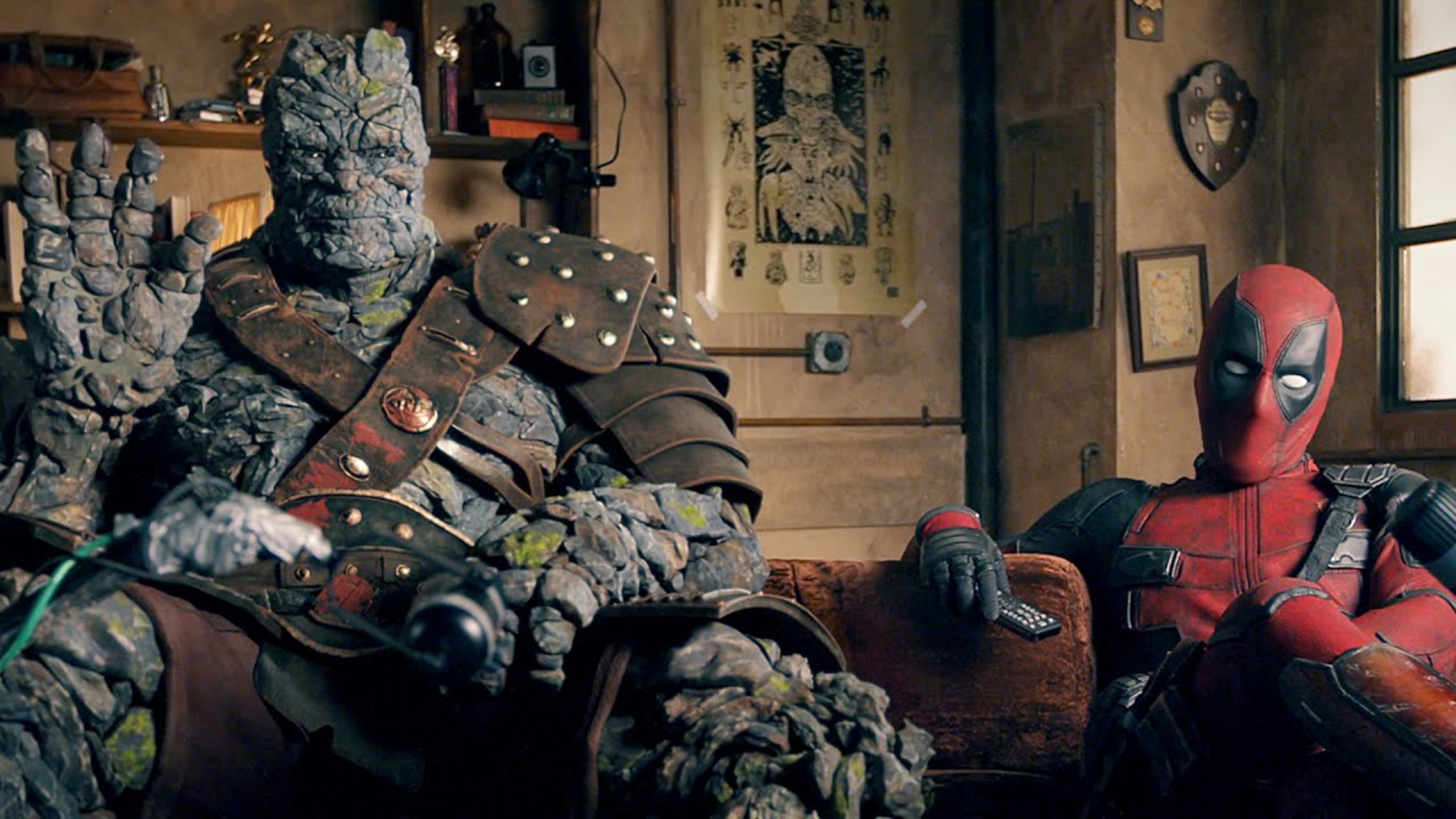 Credit: Youtube/Ryan Reynolds
Deadpool and Korg reacting to the 'Free Guy' trailer is the MCU crossover I never knew I needed.
For the uninitiated, 'Free Guy' is the next big film starring Ryan Reynolds (Deadpool) and Taika Waititi (Korg/Director of Thor: Ragnarok) in which a NPC in a video game realizes he's actually in a video game.  He decides to venture out and become a "free guy" if you will.  It all looks very clever and seems to be set in a kind of Grand Theft Auto-type game so I'm sure we can expect plenty of mayhem.
Anyways, here we have the actors from the film, reacting to the trailer as the Marvel characters they play.  It's all very Inception-like and in the span of 4 and a half minutes, Deadpool refers to Ryan Reynolds as the "Canadian Cumberbatch" and we learn some interesting lore about Korg… like the fact that he was raised by avocados.
Out of all the side characters in the Marvel films, Korg has to be my absolute favorite.  For his intimidating looks, he's a gentle soul.  I cannot wait to see him again in 'Thor: Love and Thunder'.  As for whether or not Deadpool will be joining the massive MCU anytime soon, Korg had these words of wisdom for the "Merc with a mouth":
"Have a dream.  Chase it.  Lose that dream.  Just sabotage all sorts of happiness in pursuit of that dream.  Climb up to the peaks of that mountain and when you get to the top, land at the bottom and realize you're never going to achieve that dream and at that point, check your emails.  Maybe you'll get something from your agent saying "Marvel wants to talk"".
Hopefully, this is the start of a beautiful friendship between the both of them and we'll see them both together on the big screen real soon.  Oh, and 'Free Guy' looks great too.
Free Guy releases in theaters on August 13th, 2021