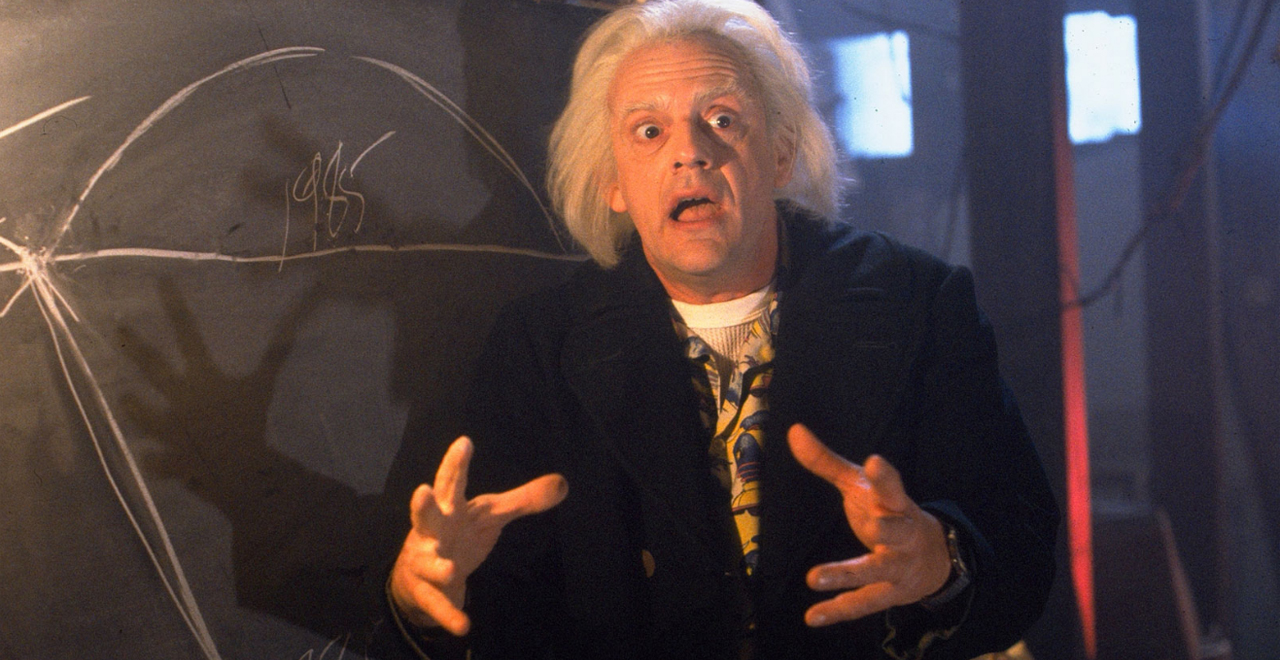 Credit: Universal Pictures
Near-miss casting decisions are a fascinating experiment in alternative history. What if Tom Selleck had been able to get away from Magnum P.I. and play Indiana Jones? What if Robert Redford had starred in the Graduate? What if Eric Stoltz had played Marty McFly.
Well, Stoltz actually did play Marty McFly for about three weeks, before the people behind Back to the Future realized it wasn't working and Michael J. Fox stepped in.
Turns out that Stoltz wasn't the only future star to miss out on one of the biggest movies of the 80s. The 35th anniversary of Robert Zemeckis's time-travel-sci-fi comedy is approaching, and with it comes a Blu-Ray box set complete with deleted scenes and auditions from a variety of well-known actors, including Jon Cryer (Pretty in Pink, and Two and a Half Men) and Ben Stiller (of half of the biggest comedies of the past 20 years.
Amblin Road, a website dedicated to Steven Spielberg (who produced BttF), tweeted out the news about the box set and those auditions.
Back to the Future is coming to 4K Ultra HD for the first time to honor its 35 Anniversary. The most exciting part of the set is it will include never before seen audition footage of @MrJonCryer & @RedHourBen trying out for the part of Marty! More here: https://t.co/evivy4dMdN pic.twitter.com/abECXuJZiB

— Amblin Road (@AmblinRoad) July 27, 2020
Stiller responded, having apparently forgotten about his audition, which came a few years before he broke out on Fox with The Ben Stiller Show.
Rest assured @realmikefox was never in jeopardy. I actually think I blocked out this memory.

— Ben Stiller (@RedHourBen) July 28, 2020
Jon Cryer, who made his name in 80s teen comedies before having a hugely successful run on Two and a Half Men, also chimed in about his audition, which apparently also wasn't great:
And he certainly was in no jeopardy from me either (you'll see)

But the #BackToTheFuture script that I read before my audition was VERY DIFFERENT than what ended up on screen.

Thread👇👇 https://t.co/WrtC3PitE3

— Jon Cryer (@MrJonCryer) July 28, 2020
Cryer also divulged some info about the original script of the movie, it originally opened with Marty playing something different with his guitar and closed differently too. It also didn't yet feature the iconic DeLorean but did feature a sequence that Spielberg later repurposed, to much notoriety, in Indiana Jones and the Kingdom of the Crystal Skull.
It opened with Marty McFly playing the Close Encounters theme on his electric guitar while he pirated a VHS cassette of the movie.

— Jon Cryer (@MrJonCryer) July 28, 2020
Coca-Cola

(Swear to god)

— Jon Cryer (@MrJonCryer) July 28, 2020
The test site is complete with exquisitely detailed suburban houses and mannequins to simulate the effects of an atomic explosion on an American town.

— Jon Cryer (@MrJonCryer) July 28, 2020
A refrigerator.

He climbs in, closes the door behind him, the bomb goes off, the time machine activates, and he's simultaneously shot #BackToTheFuture

— Jon Cryer (@MrJonCryer) July 28, 2020
I can hear you all collectively screaming "Yes, yes, Jon!! It does! Clearly Spielberg loved the scene and repurposed it decades later for a much-maligned scene in INDIANA JONES AND THE KINGDOM OF THE CRYSTAL SKULL!!"

— Jon Cryer (@MrJonCryer) July 28, 2020