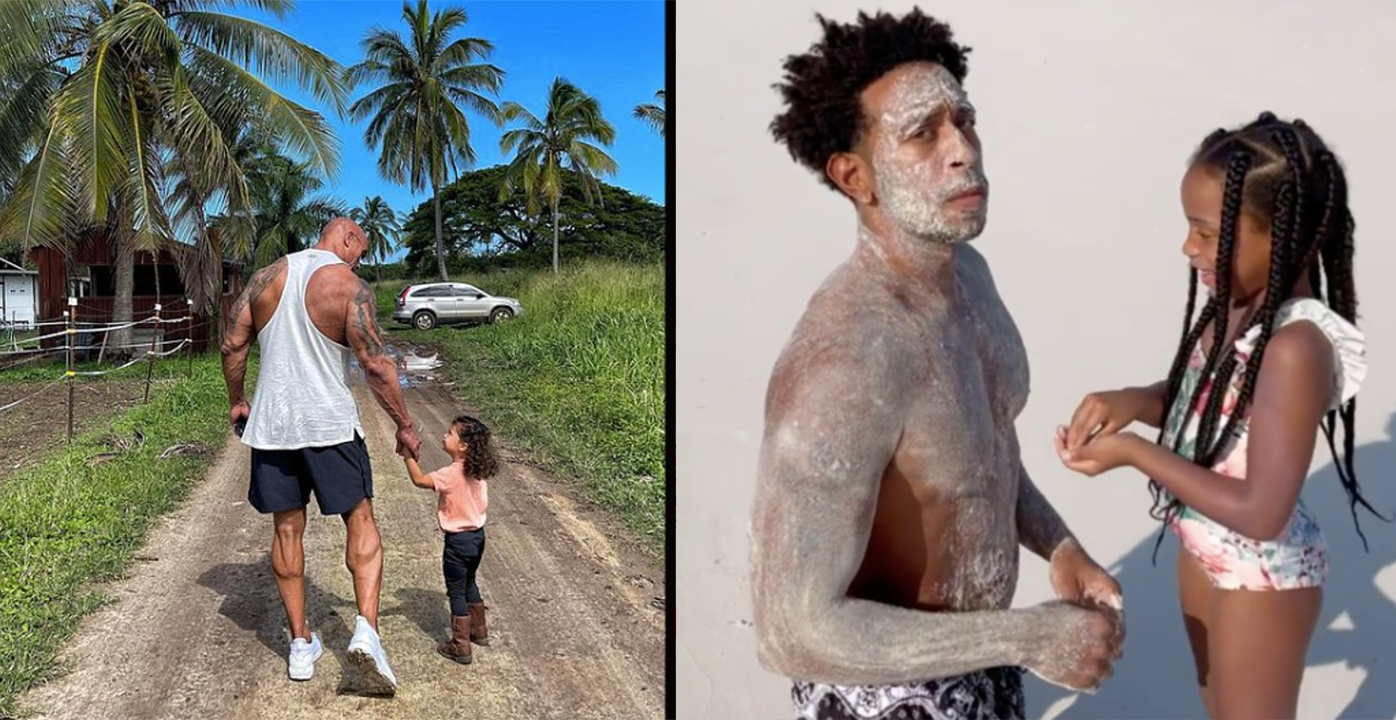 Credit: Instagram/therock/ludacris
Back in early 2020 when Kobe and his daughter Gianna tragically passed away, tributes came pouring in across social media with the hashtag #GirlDad. This was in response to an ESPN anchor, Elle Duncan, recalling a time when spoke with Kobe. Kobe, a father of 4 girls, told her "I would have 5 more girls if I could. I'm a girl dad." Kobe was a proud #GirlDad and to honor him dads from around the world proudly posted pictures of their daughters showing how proud they were as well. There's just something special about the bond between and father and daughter. But what does it mean to be a girl dad? It's much more than simply having a daughter.
Ask any dad with daughters and they will tell you there's an expectation from others that just because they're men that means they want to have sons. When we found out our firstborn was going to be a girl I could tell some of my friends felt like they needed to have sympathy for me as if it were a bad thing. I did find myself wondering if I would know how to raise a girl. In hindsight, it seems pretty dumb, because whether it's a boy or girl none of us have any idea what we're doing with that first kid. Can you believe they just let us take those babies home on like day 2 unsupervised? Crazy. But I digress.
Being a girl dad is about working to make the world better for you girls. A girl dad plays princesses, does hair, and gives manicures, but he also teaches his daughters how to fish and play sports. There's nothing we could teach to our sons that we can't teach to our daughters, but there's a lot that our daughters can teach us. We recognize the importance of raising strong, independent women. We also recognize that there are stigmas, stereotypes, and inequalities that exist that stand in the way of our daughters being whatever they want to be, and it's our job to help knock those down.
According to The Rock, "Every man needs a daughter."
Daughters can turn even the toughest dads into softies. I love seeing my army buddies giving their daughters manicures. or getting manicures from their daughters, and playing dress-up. Girl dads know you'll do whatever you have to do to put a smile on her face and there's nothing I love seeing more than a dad making a fool of himself. Respect.
Ludacris admits he, "Damn near says yes to everything."
I wish every man could have a daughter. I know what it means to me and how much it has changed me for the better. When you see your daughter looking at you like her hero you suddenly examine all of your actions and decisions differently. Does this make her proud? We don't want to let our little girls down. We don't want the world to let them down either.
Channing Tatum sums it up perfectly, "I jumped in with both feet into this magical world, and I was rewarded with a kind of love that I don't think I would have ever been able to have otherwise."
So, fellas, if you're expecting a child, Scott Van Pelt said it best, "Root for them to tell you it's a girl".
One Big Thing
A dad's love for his daughter pic.twitter.com/W5CX1mTlQI

— Stanford Steve (@StanfordSteve82) May 10, 2019