Best Electric Cars for Kids— Way Less Stressful Than Handing Over Your Keys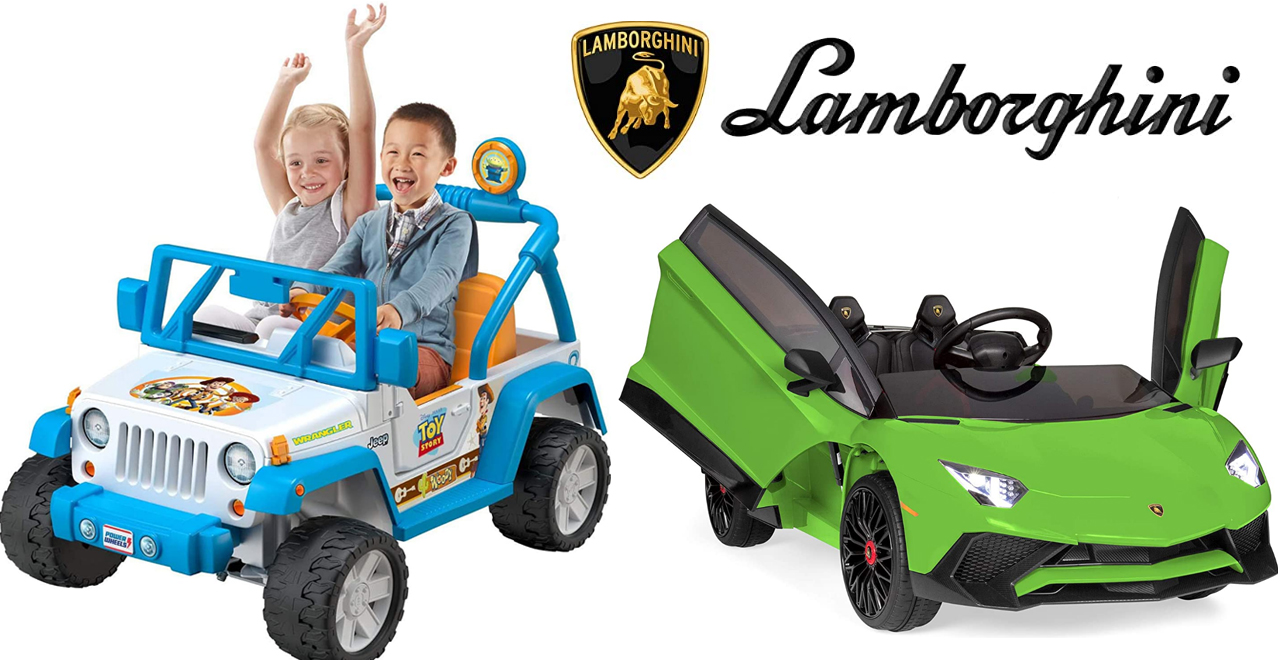 As a dad, there are a few childhood milestones with which you're expected to help. Teaching kids how to ride a bike, how to tie a tie (thank God for YouTube), how to build stuff around the house, and how to mow the lawn for the first time (so you don't have to do it anymore).
But teaching the kid how to drive a car may be the biggest — and most dangerous — one. Few things are as exhilarating and terrifying at the same time. (When driving lessons start, you'll find out why your old man started turning seriously gray about the same time you got your learner's permit.)
If you're someone who parks at least 5 spaces away from the nearest car at the grocery store to avoid the slightest possibility of a door ding, who washes the car religiously, and who is a stickler for banning all kids snacks from the car, perhaps the most terrifying aspect of teaching a kid to drive is that he or she might bump into something while learning to parallel park and leave a dent (we know, it will get much worse than that).
It may be in your best interest to start trying to teach the kid to drive while they are young. Forget about handing the kid the Mario Kart video game and letting technology do the teaching. The best electric cars for kids can do the trick instead. These kids motorized cars have seat belts and max out at between 2 and 5 mph, so they're way safer than they may seem at first glance.
As an added bonus, since kids mimic almost everything their parents do, you'll be able to see just how they think you look behind the wheel. Don't be surprised if they give the mailbox the bird, sing-along (loudly and badly) with every song on the toddler electric car's radio, and yell at the dolls in the back seat to stop bothering each other or they'll be, "turning this car around right now." (Funny stuff. The little smart asses may have a future as impressionist comedians.)
Best Electric Cars for Toddlers and Bigger Kids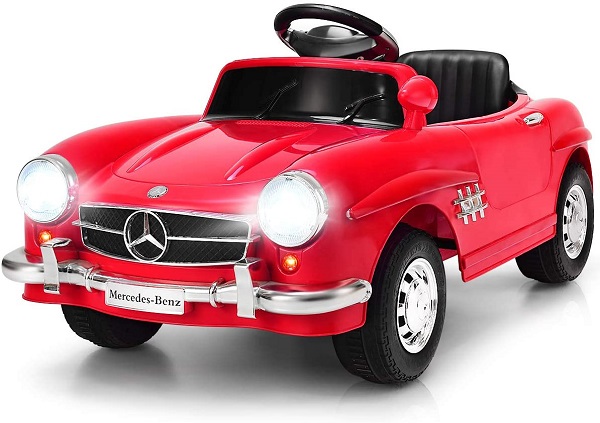 We know, we know. Why should the kid drive a nicer car than you? But it happens sometimes. (Besides, the majority of kids have no idea what a Benz is.)
This kids motorized car has working headlights, an MP3 music player, and a working horn. (We're 100% certain this last feature will drive you and the neighbors crazy, but we're also certain you can figure out how to disconnect the horn with Mr. Screwdriver and/or Mr. Hammer.)
This car is made for younger children, as it contains a parental remote control mode, just in case the kid isn't ready to start driving yet. And it only has a 6-volt battery, so it won't go as fast as some of the other electronic cars (max speed is only 1.86 mph).
We're pretty sure no one has ever described a Benz as a starter car before, but this is definitely a starter toddler electric car.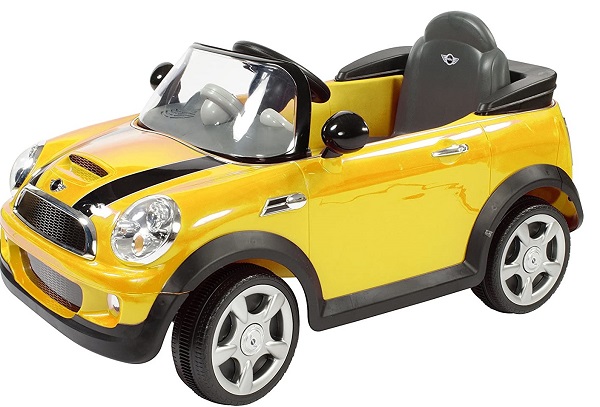 This Mini Cooper may be the most appropriate model to include one on our list of the best electric cars for kids. After all, this one is almost equal to the full-size version. (We kid, we kid.)
Yes, the actual Mini is much smaller than standard full-size cars, but this Mini Cooper electric car for kids is roughly the same size as other power wheels for 5-year-olds, so any kid can drive it.
It has a smaller 6-volt battery than some other kids electric cars, so it's limited to a 2.5 mph top speed, which is nice for younger kids.
As an added feature, this Mini Cooper comes in three colors, has a windshield, and even has a cup holder. We're not sure you want to start teaching kids to drink coffee while behind the wheel just yet, but we're not going to say you can't.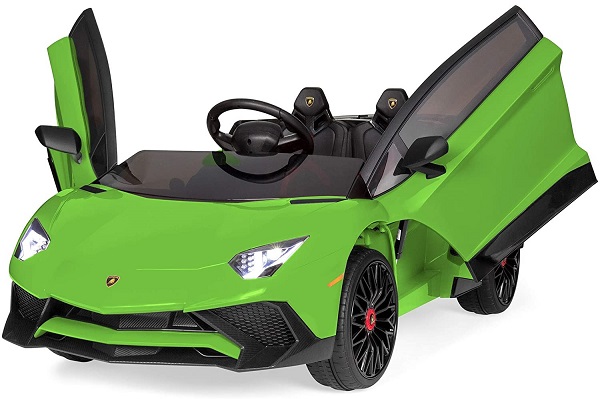 When it comes to the coolest electric cars for kids, it's tough to beat this Lamborghini. The aggressive styling, the swing upward doors, and the awesome logo on the front of the car is as cool as it gets.
This kids-level Lamborghini contains fun LED lights, a working horn, an AUX jack to plug in a music source, and a 12-volt battery that delivers a 3.7 mph maximum speed. There are two-speed settings and a parental remote control if you'd prefer to dial back the speed.
Who knows? If you buy the kid a ride-on Lamborghini, maybe your wife will agree that you need a matching full-size model. (It could happen. You also could suddenly become a star NFL quarterback. Never give up on your dreams.)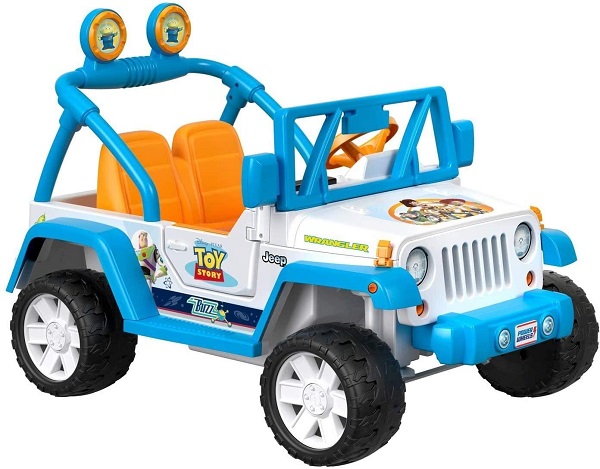 You can't create a list of "the best kids" anything without adding some sort of Disney product. (Of course, since Disney owns approximately 47% of the world, finding such products isn't exactly a difficult endeavor.)
This Toy Story jeep has plenty of decals that will excite fans of the franchise. It has a bit more power than the other kids motorized cars on our list with a maximum speed of 5 mph from the 12-volt battery. There is a low-speed setting at 2.5 mph as well. There is a Jurassic Park version and also a Disney Princess option (duh).
We don't believe that this Toy Story Jeep will come to life and have crazy adventures when people aren't around, but we can't fully deny that it won't.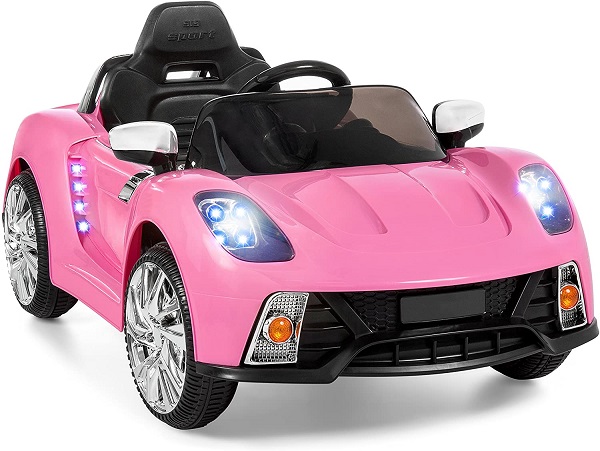 If you don't want to spoil the kids with a luxury brand name in your gift of an electric ride-on car, this one doesn't have a hugely famous logo. (I mean, why get the kids hopes up now when they probably will be stuck with a used Kia hatchback as a first car that's as old as they are when they turn 16?)
If the kids are too young to understand car brand names, all they'll know is the sporty look of this kids motorized car is fun. It has LED headlights and accent lights.
Although it has a 12-volt battery and can reach faster top speed than the 6-volt electric cars for kids on our list, it does have two-speed settings, so you can set it to the low setting for younger kids.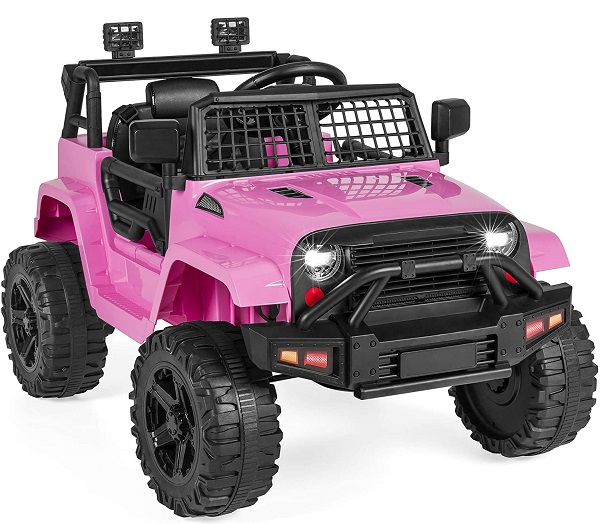 If the thought of your uncoordinated preschooler behind the wheel of a toddler electric car terrifies you, we understand. After all, this is the kid who pours a bowl of Fruit Loops at the kitchen counter, adds milk, and spills enough of it on the way to the dining table to keep both of the family dogs busy cleaning up the trail of spills for 20 minutes.
With this electric truck for kids, you'll have the option of parental remote control. It ships with a remote control unit that allows you to drive and steer the truck while the kid is just along for the ride. (It's your first chance to be a helicopter-parent; don't screw it up.)
When the kid is ready to drive, this 12-volt toddler electric car has a maximum speed of 2.8 mph.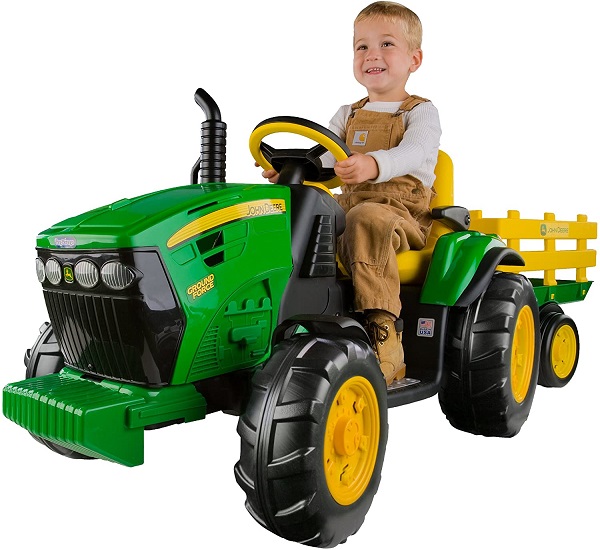 Yes, we know that this is not a car technically. But it's still a lot of fun to drive. Kids (and many adults) love John Deere branded toys, and this tractor is a popular pick among toddler electric car enthusiasts. The tires will provide traction on all kinds of surfaces, including grass and pavement.
It has a 12-volt battery with two speeds available and a maximum speed of 4.5 mph. Its seat has flip-up armrests and a working FM radio for a little extra fun. It even goes in reverse (whoa).
Best of all, it ships with a trailer, so the kid can haul all kinds of stuff that you need moved for outdoor projects. Sure, the trailer can hold stuff for the kid to play with too, but it's mostly for your needs. It's a tractor after all, so it needs to be put to work, or how are you going to write it off as a working vehicle on your taxes (joking!)?
Although we only recommend picks we really love, we may earn a commission on purchases made through links from our site.