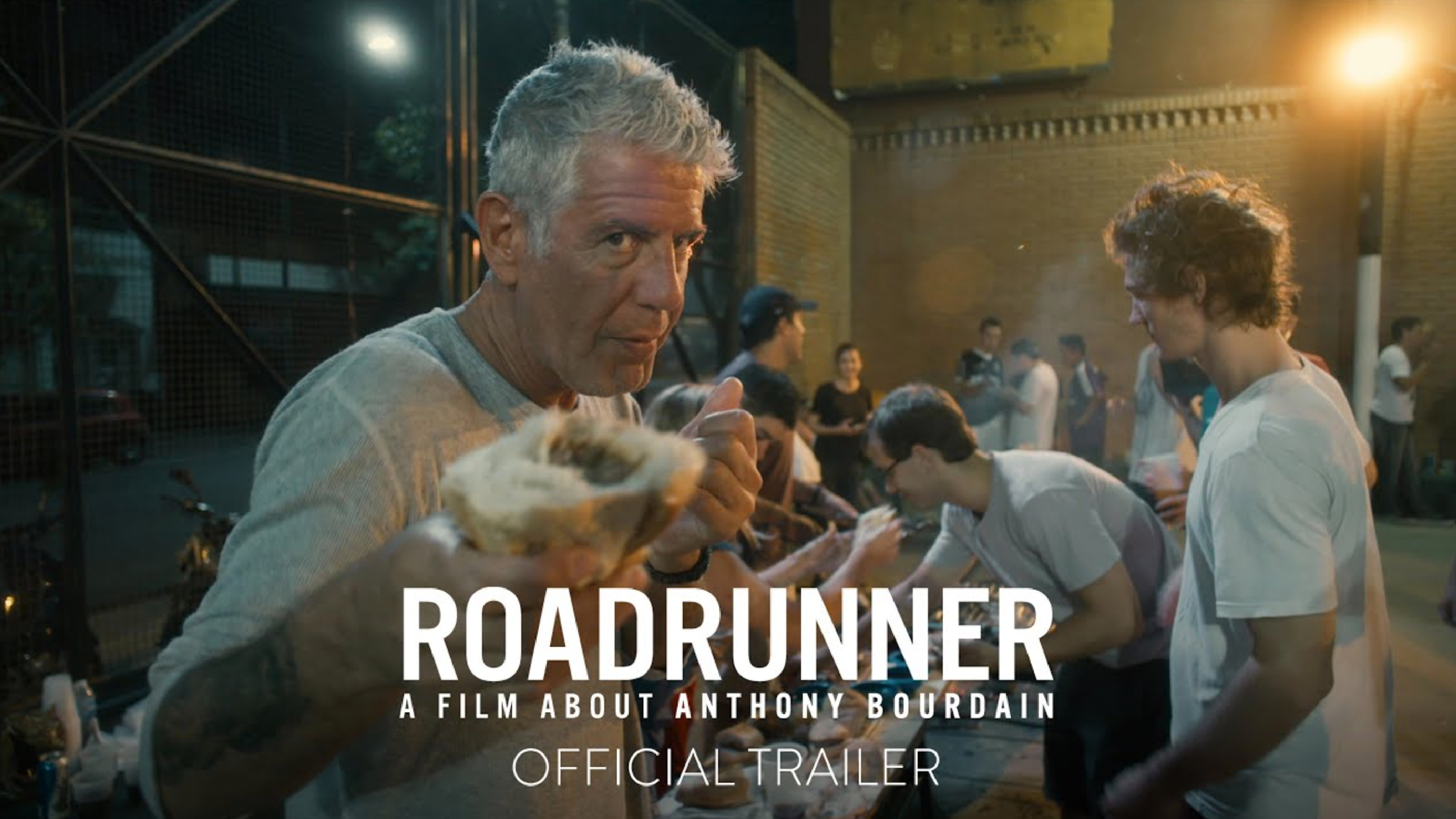 Credit: YouTube/FocusFeatures
Anthony Bourdain was one of a kind. The iconic chef, TV personality, and world traveler had a unique way of moving through the world. Losing Bourdain in 2018 was a heartbreaking tragedy. And the upcoming documentary on his life now has a trailer, and boy is it a gut-punch to watch.
The upcoming film, "Roadrunner", is a documentary that promises to be an intimate, behind-the-scenes look at how an anonymous chef became a world-renowned cultural icon. And if you had any doubts whatsoever about how impactful this film will be, know it's helmed by the Oscar-winning director Morgan Neville.
Neville, of course, did the transcendent documentary "Won't You Be My Neighbor?" on Mr. Rogers. And if you haven't seen that yet, go do that now. You still have until July 16 before the Bourdain doc drops.
It is jarring to see old footage of Bourdain, even to hear his narrative voice again (which is used in the second half of the film through archival and unused footage). And there's no doubt this will be an emotional look at the truly one-of-a-kind figure. He had a massive cultural impact, especially in the food world, through his books and his TV shows. He changed how people look at food, how people look at travel, and how people look at each other.
"Roadrunner" will be one last look at the rebel who left this world far too soon, and it premieres at the Tribeca Film Festival on July 16.