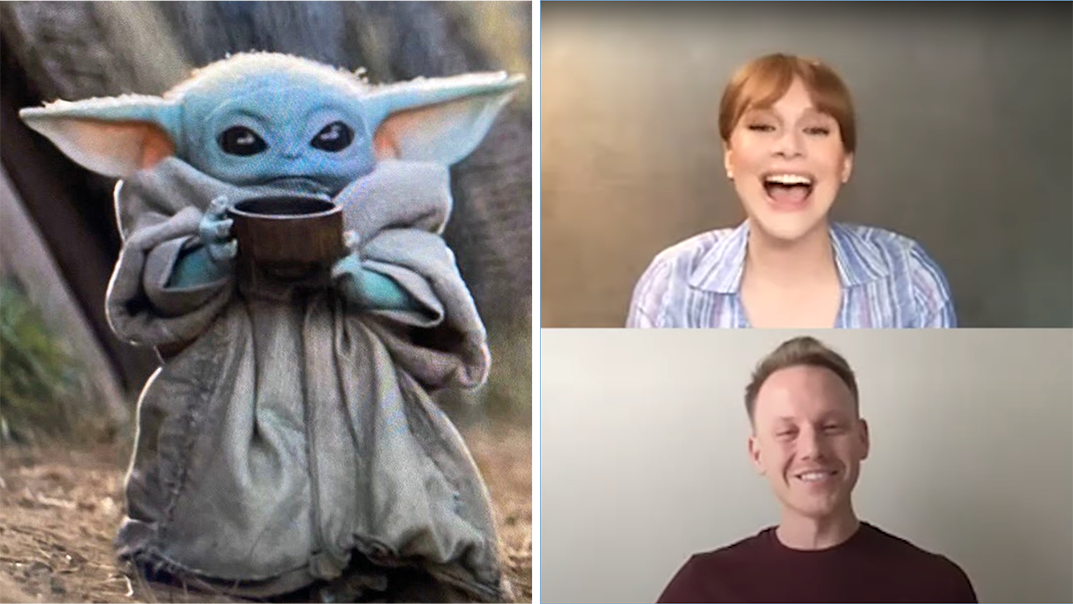 Credit: Disney
We recently sat down with Bryce Dallas Howard to chat about her new documentary, Dads—a film that highlights the joys and challenges of parenting through the eyes of six extraordinary fathers from across the globe as well as input from choice celebrity fathers.
It was Howard's feature-length documentary directorial debut, but that doesn't mean she is unfamiliar with sitting in the director's chair. She also directed an episode of the wickedly popular Disney+ series, The Mandalorian – specifically, Chapter 4: Sanctuary.
Since dads (and plenty of non-dads) tend to be rather passionate about the galaxy far, far away, we didn't feel right ending this interview without getting the inside scoop on her episode, Baby Yoda's mysterious identity, and how it feels to be responsible for one of the most popular memes of 2019.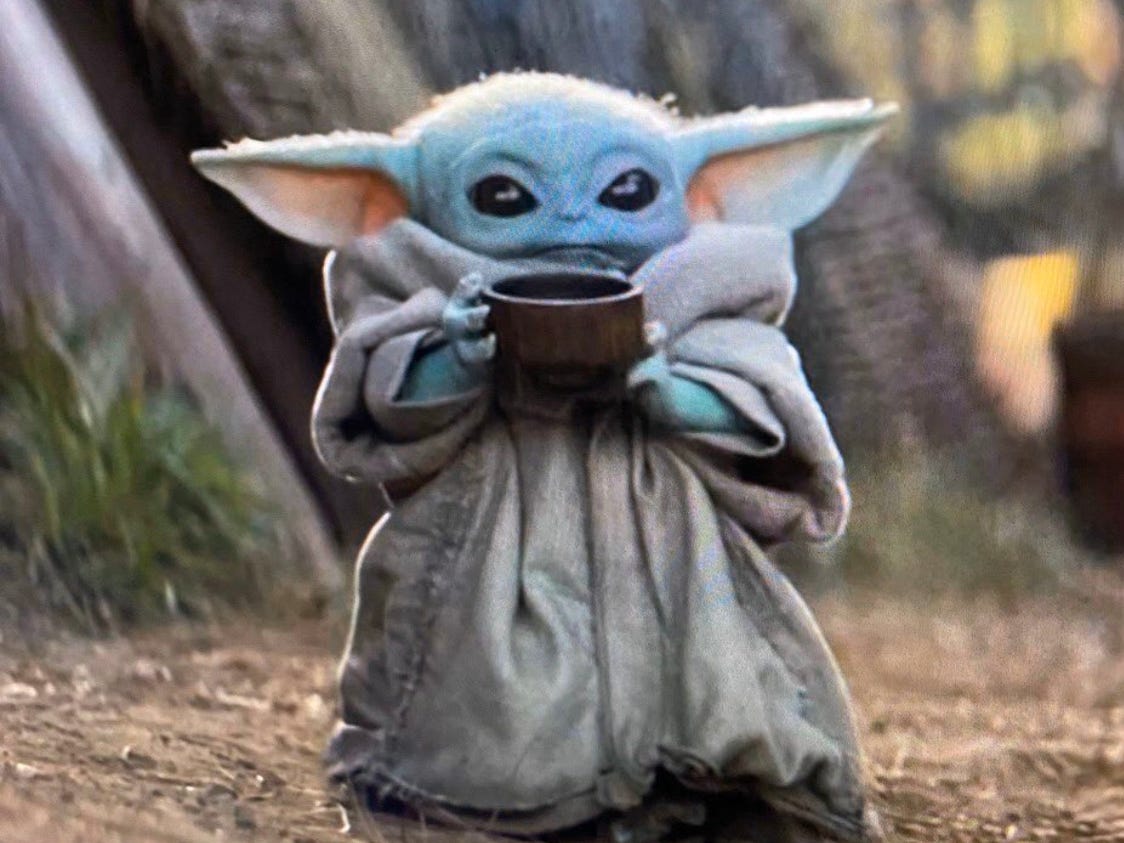 "I think it's probably Baby Yoda who's more responsible for that," Howard corrected, humbly giving credit where it's due. "Jon [Favreau] just really encouraged me to push the puppet and to see what the puppet could do and to have fun with Baby Yoda."
Baby Yoda (aka, "The Child" to you sticklers out there) is one of the most popular characters from The Mandalorian and pop culture in general, and as it turns out, the showrunners totally anticipated that.
"Oh yeah, it matters where Baby Yoda is," Howard remembers saying on set, anticipating audiences' fascination with the pint-sized alien. "We can't not have baby Yoda on camera and just assume people are going to be okay with that."
"[Jon Favreau] is an improv guy," she elaborated, describing how the famous soup scene came to be. "So he's like, 'What if Baby was there? What if Baby was drinking something? What if Baby took like a big, long sip?' And then he's like, 'Do it with one hand, do it with two hands, do it…' Just do it this way, that way."
So, yes. That means, somewhere at Lucasfilm studios, there is an archive of dozens—if not hundreds—of clips of Baby Yoda sipping soup, each probably more adorable than the last. In fact, by taking that time to get the perfect shot, Howard set a new Star Wars record.
"Apparently, on my episode, there was a day where I shot more footage than any other film that Lucasfilm has ever done. There was one day on Rogue One with four units that came close. So there's a lot of excess Baby Yoda footage."
Howard claims she knows the mysterious green toddler's identity, but when pressed, was less than forthcoming.
"Nope. I vowed that I was never going to use the name because if I use the name once on set, I would accidentally say it… Baby is 'Baby.' Baby is 'Baby.'"
Looks like we'll have to wait a few months for Season 2 of The Mandalorian just like everyone else before we get some answers.
You can watch our full Mandalorian interview with Bryce Dallas Howard below or check out the rest of our interview on fatherhood and Dads here.