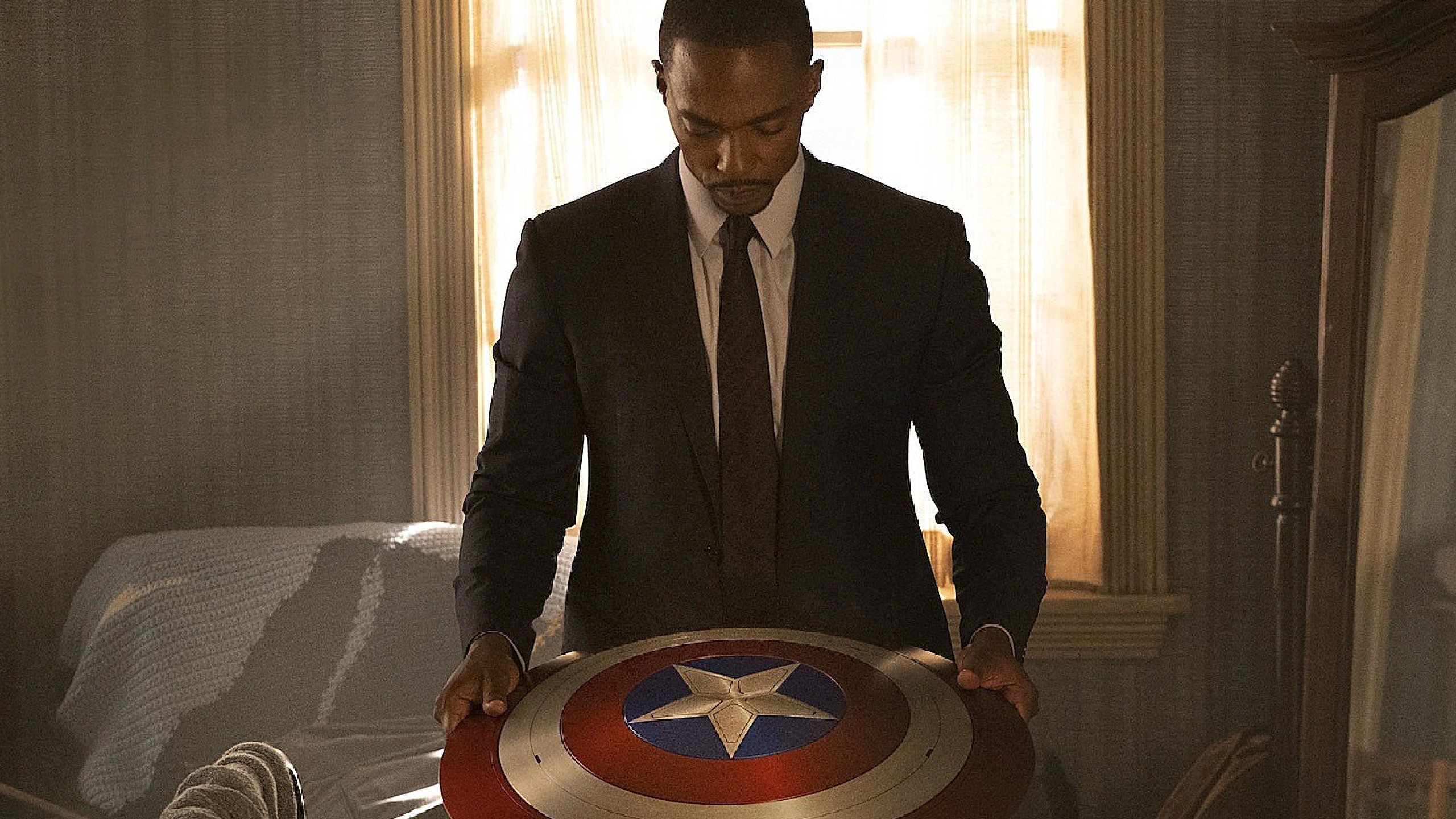 Credit: Disney
Fresh off another terrific Disney+ hit, Marvel is going back to the shield. After "The Falcon and the Winter Soldier" delighted MCU fans, Hollywood Reporter broke the news that Marvel now has a fourth Captain America movie in the works.
What do we know about Captain America 4? We know the shield is placed in good hands, as the creator and head writer of Falcon, Malcolm Spellman, is in charge of the project. Spellman will be penning the script with another Falcon writer.
Captain America 4 is in development, with the head writer of The Falcon and the Winter Soldier Malcolm Spellman co-writing its script. https://t.co/YrD1CfNy7L pic.twitter.com/gDGcGg8nl2

— IGN (@IGN) April 23, 2021
That's about all we know, although the end of the show would give us some pretty good guesses. Chris Evans and the Steve Rogers era of Captain America was wrapped up pretty well in Endgame, and despite rumors he may be Cap again, he's shot those down.
The show dealt with that Captain America void, and we last left off with Sam Wilson (played by the terrific Anthony Mackie) wielding the shield. There's no casting news yet, but he's expected to be central to the movie, naturally picking things up where the show left off. Is there a possibility for a Chris Evans cameo in some fashion? Sure, Marvel loves to pull surprises, but don't expect to see him in the star and stripes chasing down villains again.
The legacy continues with Captain America 4. pic.twitter.com/ZylX3yt1o5

— DiscussingFilm (@DiscussingFilm) April 23, 2021
Falcon and the Winter Soldier was loved by critics and fans alike, which is usually rare but becoming sort of the norm for Disney+. The Mandalorian paved the way for what would be possible on the streamer, and WandaVision delivered on that from the Marvel standpoint.
Falcon and the Winter Soldier stood on the shoulders of both and debuted to the highest audience of any show on the still-young service. So wherever things go with the brave, new world of Captain America, we know it's in trusted and worthy hands.