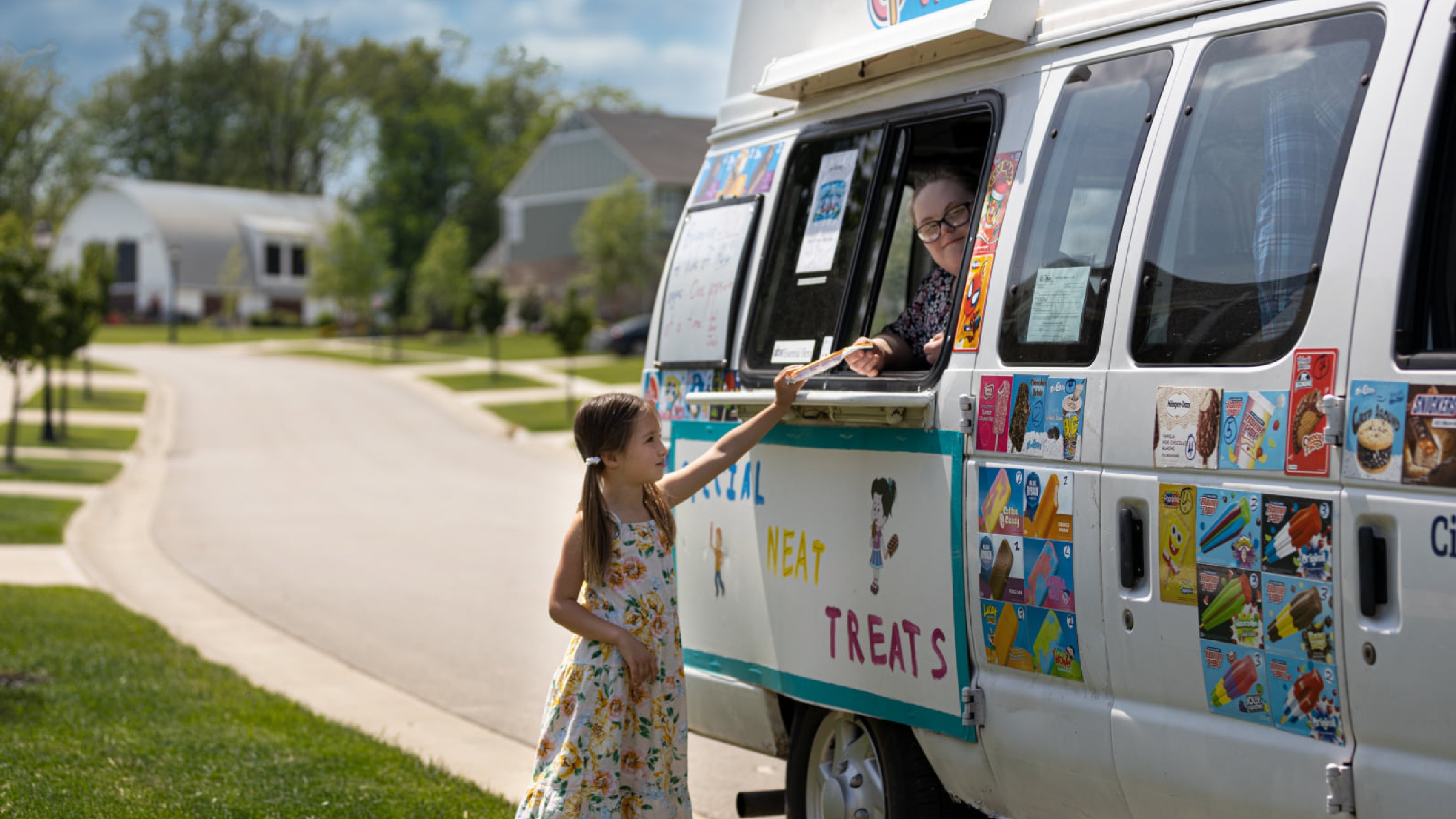 Credit: Facebook/Special Neat Treats
A dad wanted to do something to help his grown children with Down syndrome have an employment opportunity. So he bought an ice cream truck, and now it's become a hit in the community.
Joel Wegener knew his two adult children, Josh and Mary Kate, could have difficulty finding a job as they both have Down syndrome. And when Mary Kate, 21, finished a program for people with disabilities, she said she "wanted to work with papa," he told a local media outlet. And that's how Special Neat Treats was born.
The dad said it started about ice cream, but it's become so much more because every time they go out, they find a family with special needs or some connection. "It's been an unbelievable journey," he said.
The biggest seller is the SpongeBob popsicle, but they've sold more than 5,000 desserts this summer and that has them wanting to expand their business for next summer. The dad has been able to work with his two kids, teaching them about the financial side and managing money, and helping them build their social skills by interacting with customers.
It started out as a dad wanting to do something to help his kids be OK in this world, and it grew into something he hopes inspires other parents of kids with disabilities. He wants to change the entire conversation about how society views people like that.
"It's much more than selling ice cream," he said. "To give me kids something to do and show other parents maybe there is something creative, out of the box we can come up for our family and kids to do."
"No matter what your abilities are, there's something you can do and you can spread joy and interact with people."
There may be no new business that lives up to its name more than the Special Neat Treats ice cream truck.