DC Films Explains How Their Multiverse Will Work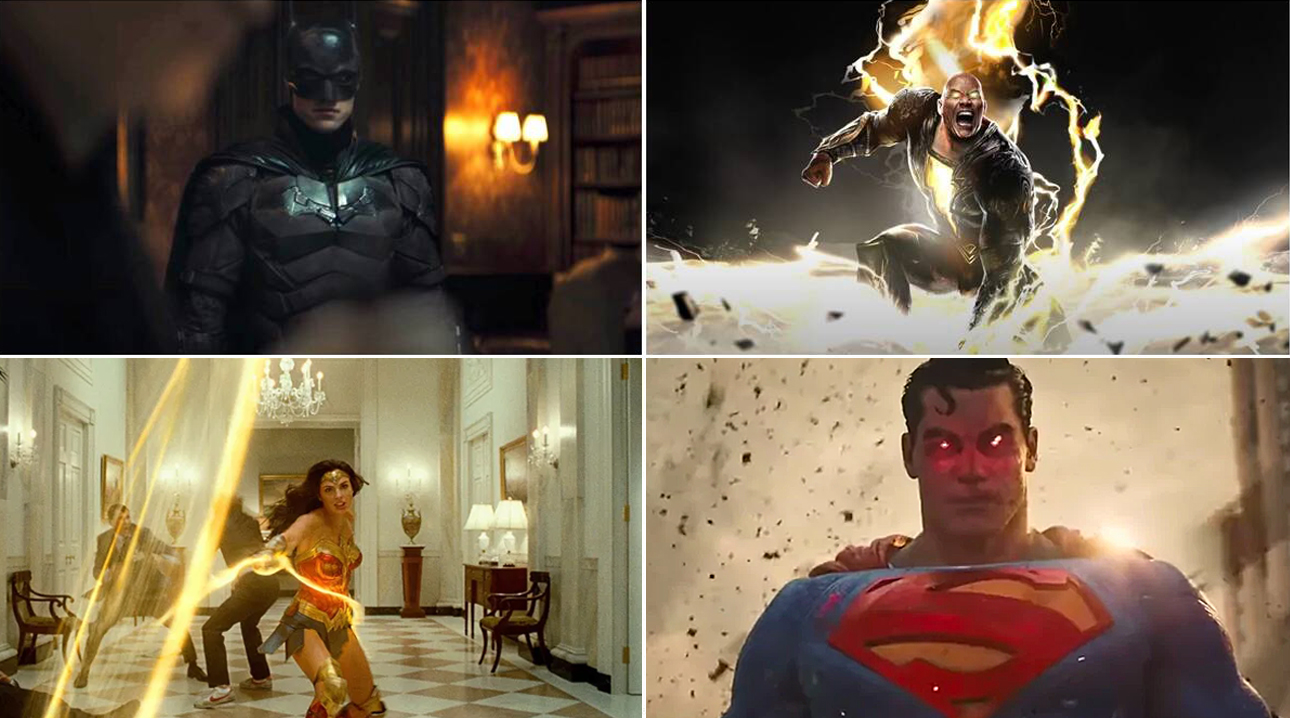 The DC Fandome experience had a little something for everyone.
We got the new Wonder Woman trailer, which looks bright and fun and funny, we got The Batman trailer, which looks dark and intense and serial killery, and we got the Snyder cut trailer, which looks like the most important movie ever made (at least according to the director!). We even got glimpses of Black Adam, a new Suicide Squad, Shazam 2 (Fury of the Gods!), and some teases for the forthcoming Flash movie, which will include multiple Batmans.
Which begs the question: how will all of these movies fit together?
Well, according to the president of DC Films, they won't. While there will be a whole bunch of movies based on DC characters, they won't all exist within the same universe. The DCEU is one thing, The Batman, Joker, the Gotham HBO show are another.
Walter Hamada runs the DC movies, and he is committed to spreading the wealth and not having every story connect to every other story. He started it off by explaining how The Flash opens things up into the multiverse concept DC is running with, especially after Ezra Miller – movie Flash – made an appearance on the Flash TV show with Grant Gustin.
"I knew how meaningful this would be to the fans because Flash created the multiverse… "It became the situation where fans just want to see the characters, you can have The Flash on TV and in movies… and, going forward, there are more opportunities to do this and use the medium in ways we haven't used it before."
On HBO Max, the DC section is even called "The DC Multiverse," which is an indication of how they plan to make these disparate movies work together, even when they don't.
"What the multiverse means is we can tell these great stories where we can tell different stories. There's one earth where have Gal and Ezra… and another where we can have Year Two Batman… and then there's Joker, which isn't part of either continuity," he said. "Matt Reeves can continue to build out his Gotham [in The Batman]. Those are things that we can do because we don't have to worry about how that would impact Aquaman 2 or The Flash, because it's all just part of the multiverse."
It's an interesting, comic-based way of differentiating themselves from Marvel, especially after they rushed the big team-up movie, skipping years of foundation to immediately give us the Justice League before Wonder Woman or The Flash had standalone movies of their own. Call it a backtrack or a course-correction or whatever, DC is moving full-steam ahead with an ecosystem where there can be standalone stories and an extended universe.
"Our focus is telling great stories. If it would work as an Elseworld, we would do that. It's when the right filmmaker and the right story come together."
It's a good idea. Here's hoping the movies are good enough to make it work.