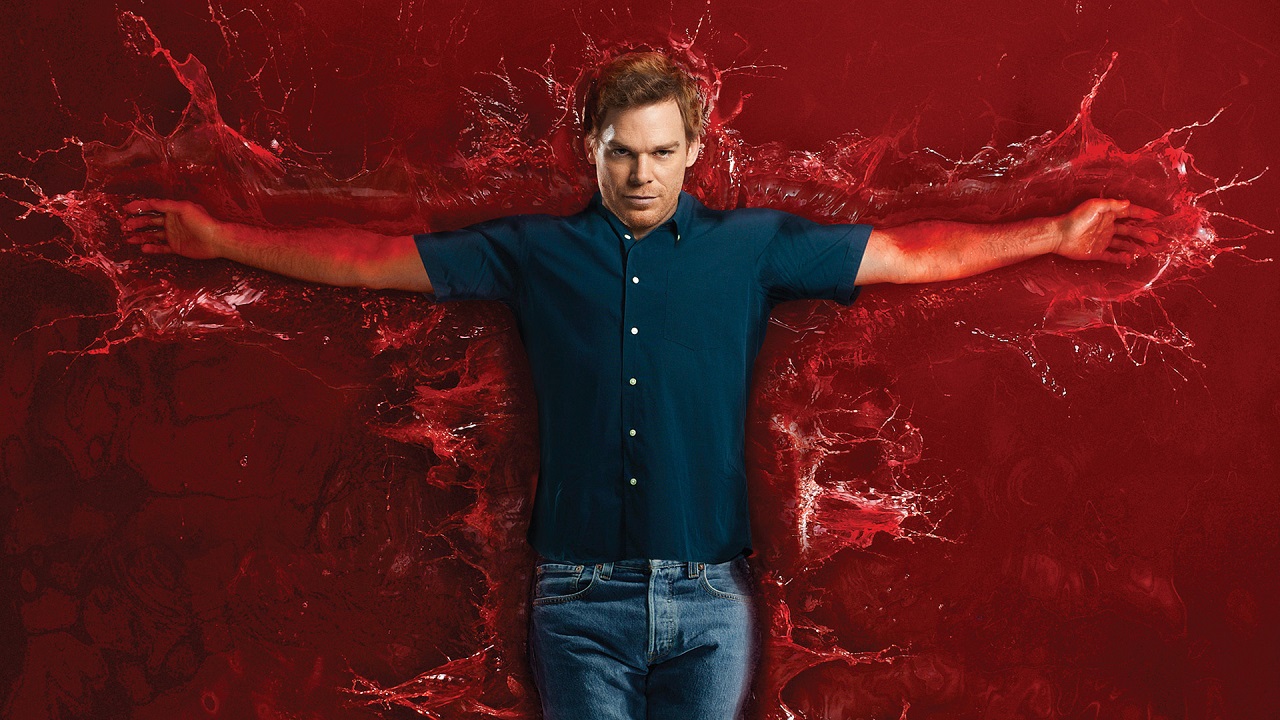 Credit: Showtime
We all have our guilty pleasures. For some of us, it's dad jokes. For others, like Dexter Morgan, that guilty pleasure is a little darker and uglier than everyone else's. At this point, you already know Dexter kills people. You can't hold that against him, though, as he typically only murders genuinely awful people. His version of vigilante justice somehow feels less offensive than your garden-variety homicide. Plus, he's the world's best brother to his tough-as-nails sister Debra Morgan. So, yes, Dexter is, without a doubt, a sociopath — but there's just something undeniably likable about our favorite Miami-based blood-splatter analyst. In fact, we sometimes drop Dexter quotes around the water cooler just to see who recognizes them. Hey, you've got to find your people somehow, right?
Admittedly, we're not sure what it says about us that we always found ourselves rooting for Dexter to get away with murder episode after episode, season after season. Since the ending was a bit, well, lacking, we're pretty stoked to see Dexter return to Showtime with a 10-episode sequel miniseries — it's even better than the news of the Unsolved Mysteries reboot. (What can we say? We like blood splatter too, Dex.)
In the meantime, we'll have to spend a little time living in the past. These are our favorite Dexter quotes from the best small-screen serial killer in TV history.
Dexter Quotes From Dexter Himself
"Harry and Doris Morgan did a wonderful job raising me. But they're both dead now. I didn't kill them, honest."
"Life is so fleeting, so fragile. Every breath, the potential to be our last."
"People fake a lot of human interactions, but I feel like I fake them all, and I fake them very well. That's my burden, I guess."
"Most people hate long lines. The bank, grocery store, coffee bar. Not me. Want a real glimpse of human nature? Stand in the way of someone's mocha latte. It also reminds me that the good people of Miami and I aren't so different. They have no more idea of what I am than I do."
"I would give everything to feel nothing again."
"If home is where the heart is, where do you go when you don't have a heart?"
"Some experiences are so big they change your DNA."
"I love Halloween. The one time of year when everyone wears a mask… not just me."
"Needless to say, I have some unusual habits, yet all these socially acceptable people can't wait to pick up hammers and publicly smash their food to bits. Normal people are so hostile."
"They make it look so easy, connecting with another human being; it's like no one told them it's the hardest thing in the world."
"Am I a good person doing 'bad' things or a bad person doing 'good' things?"
"No matter where we go, we take ourselves and our damage with us. So, is home the place we run to, or is it the place we run from? Only to hide out in places where we are accepted unconditionally, places that feel more like home to us. Because we can finally be who we are."
"Blood. Sometimes it sets my teeth on edge; other times it helps me control the chaos."
"We all make rules for ourselves. It's these rules that help define who we are. So, when we break those rules, we risk losing ourselves and becoming something unknown."
"Smile even when you aren't happy. It's how you fit in."
"Never underestimate the capacity of other people to let you down."
"Anybody can be charming if they don't mind faking it, saying all of the stupid, obvious, nauseating things that a conscience keeps most people from saying. Happily, I don't have a conscience, I say them."
"We only see two things in people: what we want to see, and what they want to show us."
"Why do so many people start their messages with, 'It's me'? Of course it is you. We all know that. But who the hell are you?"
"You can't play on my feelings. I don't have any."
"Tonight's the night. And it's going to happen again and again. It has to happen."
"If you believe that God makes miracles, you have to wonder if Satan has a few up his sleeve."
"How many more bodies would there have been had I not gotten to those killers? I didn't want to save lives, but save lives I did. Motivation aside, I think Harry and Lundy would agree on this one."
"It's OK. Life doesn't have to be perfect. It has to be lived."
"I don't have bad dreams. When I sleep, all of me sleeps. Nothing ever goes bump in Dexter's night."
"We create our own destiny every day we live."
"I don't do my job to catch the bad guys. Why would I want to do that? No, my job is to make order out of chaos."
"There are no secrets in life, just hidden truths that lie beneath the surface."
"It's strange to have a creation out there. A deeply mutated version of yourself, running loose and screwing everything up. I wonder if this is how parents feel?"
"Sometimes, it's reassuring to know that I am not the only one pretending to be normal."
"I can always see other people's problems more clearly than my own."
"You seem uncertain. It's uncomfortable, isn't it? Just when you think you've answered all the questions, another one smacks you in the face. Life, life, life. Life is just like that. Which is why I prefer death."
"I see their pain. On some level, I even understand their pain. I just can't feel their pain."
"Do I see sheets of plastic in your future?"
"It's said there are seven stages of grief. I suppose killing someone with my bare hands in a men's room was my way of working through the anger stage. Whatever the other six stages are… I don't have time for them."
"What did stalkers do before the internet?"
"No cameras, no patrols, no dogs. With billions spent on homeland security, it can't be easy as a couple of snips. So much for the War on Terror."
"Everyone hides who they are at least some of their time. Sometimes you bury that part of yourself so deeply that you have to be reminded it's there at all. And sometimes you just want to forget who you are all together."
"Monsters don't get to live happily ever after."
"She's the only person in the world who loves me. I think that's nice. I don't have feelings about anything, but if I could have feelings at all, I'd have them for Deb."
"The body forms scar tissues to close a wound. Eventually, scars fade. Who knows? With enough time, you might not even remember how you got them."
"I can kill a man, dismember his body, and be home in time for Letterman. But knowing what to say when my girlfriend's feeling insecure… I'm totally lost."
"All you can do is play along at life, and hope that sometimes you get it right."
"I've lived in darkness a long time. Over the years, my eyes adjusted until the dark became my world and I could see."
"Harry was a great cop here in Miami. He taught me how to think like one; he taught me how to cover my tracks. I'm a very neat monster."
Other Dexter Quotes
"I would rather put a campfire out with my face." — Debra Morgan
"Surprise, motherf*cker." — Seargeant James Doakes
"The f*cking Bay Harbor Butcher is butchering my online social life." — Vince Masuka
"Remember this forever: You are my son, you are not alone, and you are loved." — Harry Morgan
"I can't believe I found the one good, truly decent man left on the planet." — Rita Bennett
"If it's working, who am I to poop on your parade?" — Debra Morgan
"If there was a chocolate cake here I would eat it, but I sure as hell don't want to bake one." — Anton Briggs
"You haven't got the first idea who you are, have you? Dexter, meet Dexter. I'm gonna help the two of you get to know each other." — Lila West
"Don't you have to have a soul before it's in crisis?" — Debra Morgan
"Being a journalist these days is a straight ticket to the unemployment line." — Christine Hill
"Keeping the truth from the people closest to you is how you'll survive, and how you'll protect them if anything ever goes wrong." — Harry Morgan
"Tell the universe what you really need!" — Angel Batista
"We can play who's the better asshole… but I guarantee you I'll win." — Debra Morgan
"The pressure's f*cking redonkulous." — Vince Masuka
"If you smell me again, I'll punch you in the throat." — Debra Morgan
"Dexter, you've been working such killer hours lately." — Rita Bennett
"I knew there was something wrong with you. The secrets, the sneaking around. Now it all makes sense. Lot of cops have been where you are. The booze, the drugs. Makes the job go down easier. Stay clean, and stay out of my way, and we won't have a problem." — Seargeant James Doakes
"Double-douche! You are not allowed to talk about anyone I date as long as you're seeing Little Miss 'Pardon My Tits.' I'm sorry, Dex, but she is gross. And pale, and nobody is pale in Miami. She is obviously a vampire. A gross, English, titty vampire." — Debra Morgan
"If you really want to help me get past this, help me find those guys and kill them. I saw you kill Boyd. You knew what you were doing." — Lumen Pierce
"But honestly, when you really get down to it, it's all about faith. It's something you feel, not something you can explain. This is very hard to put into words." — Angel Batista