So, Your Kid Wants To Be A Flareon? Here Are Eevee Evolutions You Need To Know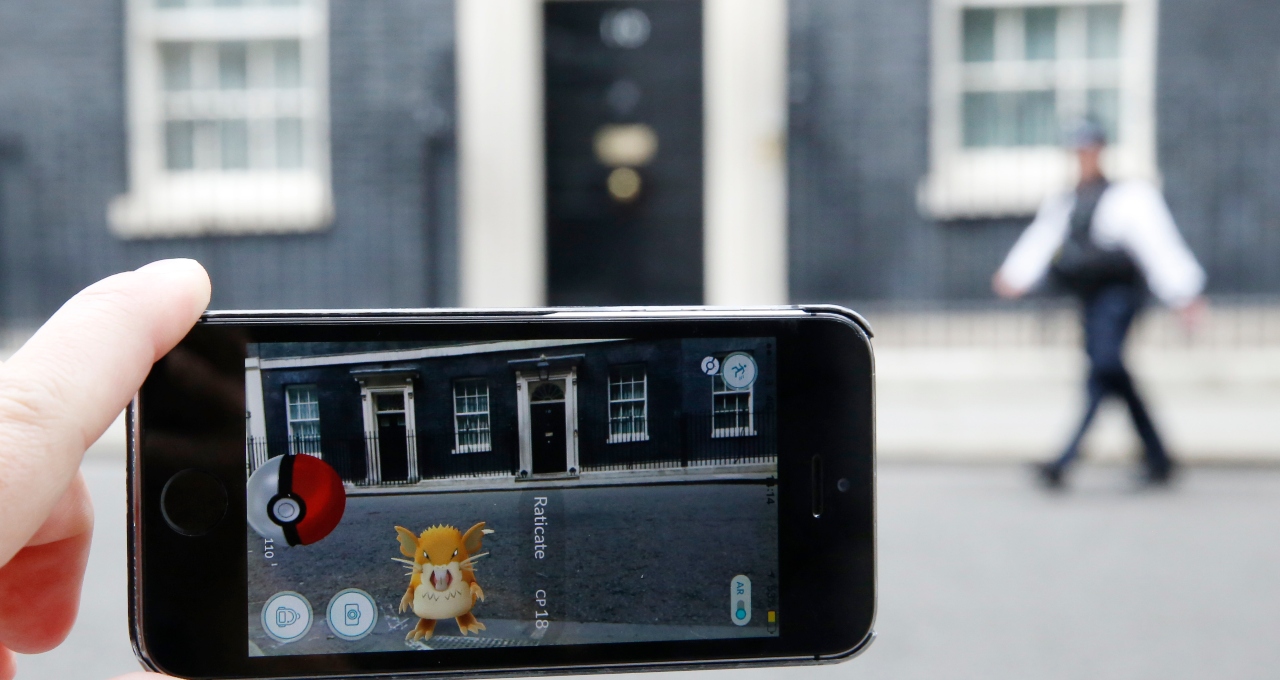 If you're still playing Pokemon GO, you're not alone. As a matter of fact, four years into its run Pokemon GO is still one of the most popular gaming apps. It encourages some obsessive behaviors, sure. But, it's also a shit ton of fun and is just the encouragement our kids (read: "we") need to get off our butts and get moving. It accidentally encouraged exercising, which was pretty great. And now, during this time of prolonged social distancing, it has become a welcome excuse to go out into the world while still giving yourself space. There's nothing better right now than going to the park and seeing people… but also not having to actually, you know, talk to them.
And if you or your kids are obsessively playing Pokemon GO, there's a good chance you're also obsessively trying to evolve an Eevee. Thanks to the game, Eevee has become one of the most popular and played Pokemon… mostly due to the fact that there are just so many variations, known as "evolutions." Do you know all the evolutionary options, their nicknames, and how to get them? Clearly not, since you're here. So, let's get started.
Eevee Evolutions And Nicknames
Espeon: Sakura
Flareon: Pyro
Glaceon: Rea
Jolteon: Sparky
Leafeon: Linnea
Umbreon: Tamao
Vaporeon: Rainer
How to Evolve Your Eevee
According to literally everyone, the easiest ways to guarantee you get the Eevee you want is to follow a two-step process.
1 Rename your Eevee by the desired nickname.
2. Collect 25 candies
3. Evolve your Eevee
There are other ways, though…
For the Original Evolutions: Vaporeon, Jolteon, and Flareon Evolutions
There's only one option here and that's to keep catching Eevies, renaming them, earning 25 candies and evolving your Eevees into Flareon, Jolteon and Vaporeon.
For Espeon and Umbreon
Espeon and Umbreon were the next generation of Eevee evolutions. You can stick to the nicknaming tricks or make your Eevee your "buddy." Everywhere you go, Eevee will follow you, like the world's cutest and craziest looking puppy. After you walk about six and a half miles, you can evolve your Eevee. How do you determine if you'll Eevee into Espeon or Umbreon? It depends on the time of day. If the Pokemon GO screen displays its nighttime interface, your Eevee will evolve into Umbreon. During the day? Eevee evolves into Espeon. Choose which one you want and evolve accordingly.
How to nab Leafeon and Glaceon Eevee Evolutions
Welcome to Generation 4 of Pokemon GO! For these evolutions, you'll need to put a little more skin into the game…literally and figuratively. The best way to get a Leafeon or Glaceon is to head to the store and spend 200 coins on either the Mossy Lure (for Leafeon) or the Glacial Lure (Glaceon). Once you apply the lure, it will work just as the name suggestions and lure that specific evolution of Eevee so you can catch them. Once you've caught the Eevee with your specific lure, you can evolve them and they'll take on that evolution.
Up Next: Sylveon
Pokemon GO has promised the next evolution of Eevee, Sylveon will be available in 2020. So far, fans are still waiting (somewhat) patiently.
Want More Help
We are, by no means, suggesting you cheat. If, however, you were into that kind of thing, though, this video offers some tips. *wink, wink*
Funny Pokémon jokes for your inner Pikachu
What do you call a scout that likes to chew gum while climbing Pikes Peak?
A Peak-A-Chewer!
What do you call a Pikachu that can fix computers?
Geek-achu.
Which Pokémon can see the future?
A pikahead
Baby, I'm A Mismagius.
I'll make all of your wildest dreams come true.
Why can't you blindfold a Pokémon?
Because it's going to Pikachu!
How do you get Pikachu on a bus?
Poke him on.
What Pokémon do people see in auctions?
Bidoof.
Which college do Pokémon go to?
StarU.
What TV show about dancing do Pokémon love?
Dancing with the Staryus.
What is the difference between Snorlax and a pillow?
One sleeps a lot and the other gets slept on a lot!
What type of Pokémon are Jimi Hendrix, Janis Joplin, and Elvis be?
Legendary Pokémon.
What's the name of the Pokémon that traveled with Dorothy to Oz?
Totodile.
Which sci-fi movie do Pokémon like the most?
Staryu Wars.
What does a yellow Pokémon say before teleporting?
Abra-cadabra.
What did one Geodude say to the other Geodude?
Let's rock!
What did the Pokemon say when it sneezed?
Pik-ACHOO!
How did the magician Pokémon disappear?
In a Jigglypuff of smoke.
What do you see above Ash's head when he gets an idea?
A lightbulbasaur.
What do you call a Pokemon that moves very slowly?
A slow poke.
Why was Hypno so active today?
He isn't Drowzee anymore.
How do Pokémon watch cartoons?
On their Teevee.
What do you call a daredevil Weedle who is great at motorcycle stunts?
Weedle Knievell.
What does the Meowth call its reflection?
A copycat.
What is a Pokemon's favorite place in France?
Paras.
What did the Onix say to his trainer?
You Brock.
What happens when a swarm of Pikachu attacks you?
You turn to ash.
Why should you always bring Charmander camping?
He's the fire starter.
Which Pokemon is a huge baseball fan?
Golbat.