This Fan-Made Sonic the Hedgehog Lego Set Is Getting an Official Release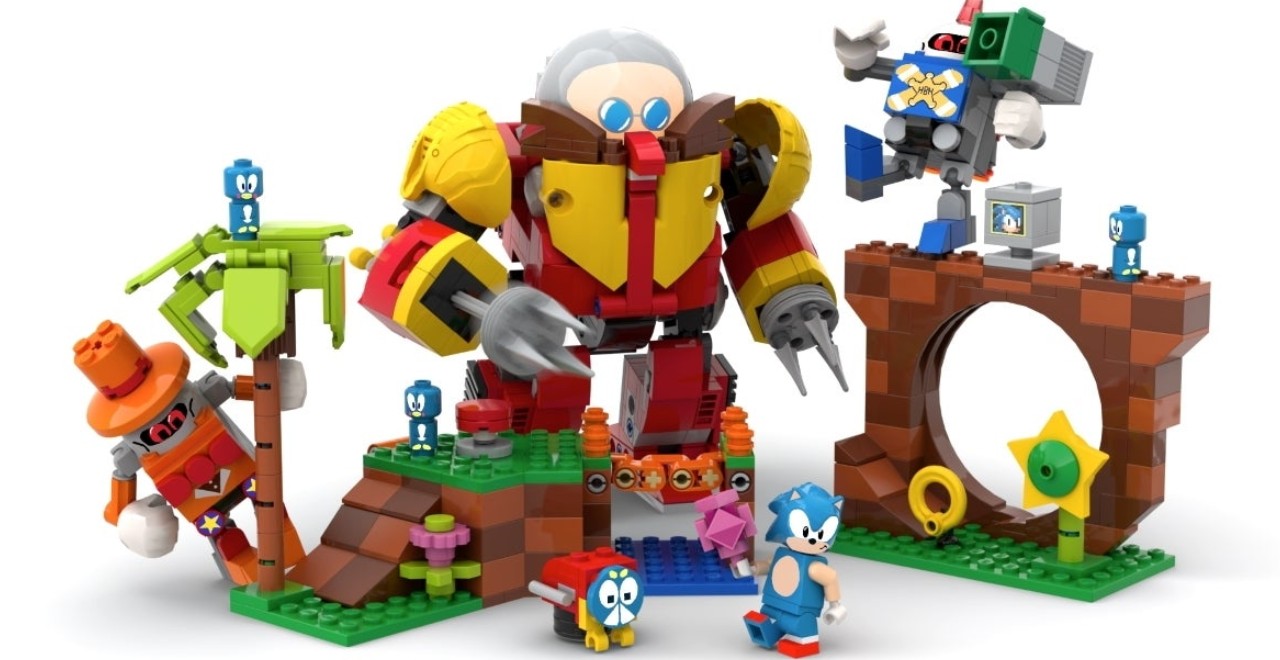 Sonic the Hedgehog is taking over the world.  We're getting a sequel to the hit movie, a Netflix animated series coming out next year, and now a sweet new LEGO set to build (while watching the movie and the animated series at the same time if you're really hardcore.)
24-year-old Sonic fan/LEGO builder Viv Grannell started her "Sonic Mania – Green Hill Zone" project back in 2017 and it amassed a following of 10,000 supporters on the LEGO IDEAS page.  LEGO took notice and has rightfully decided to move the project forward to the product development phase.  It's very well deserved and Grannell is so overjoyed that her "brain is coming out of her ears".
I'll have a "proper" pinned tweet summarising everything in a few hours but my brain is coming out of my ears and my twitter notifs have completely exploded, love yalls gang – this would have been impossible without you ❤

— Viv (@toastergrl) February 4, 2021
The official Sonic the Hedgehog Twitter account even had something to say about it.
Last year, a fan-made Sonic Mania project reached 10,000 supporters on @LEGOIdeas.

We're excited to share it will be produced as an official @LEGO_Group set!

➡️ https://t.co/Y66HuknMdH pic.twitter.com/J2HiT9hBZW

— Sonic the Hedgehog (@sonic_hedgehog) February 4, 2021
Since this is a fan-made project, LEGO will fine-tune all the pieces before its official release.  No price has been set either, but I'm definitely going to be picking this one up, whenever it decides to grace us with its presence.
In the meantime, if you love LEGO, definitely check out this touching tribute to Alex Trebek and these LEGO sets for grown-ups to build once the kids are in bed.