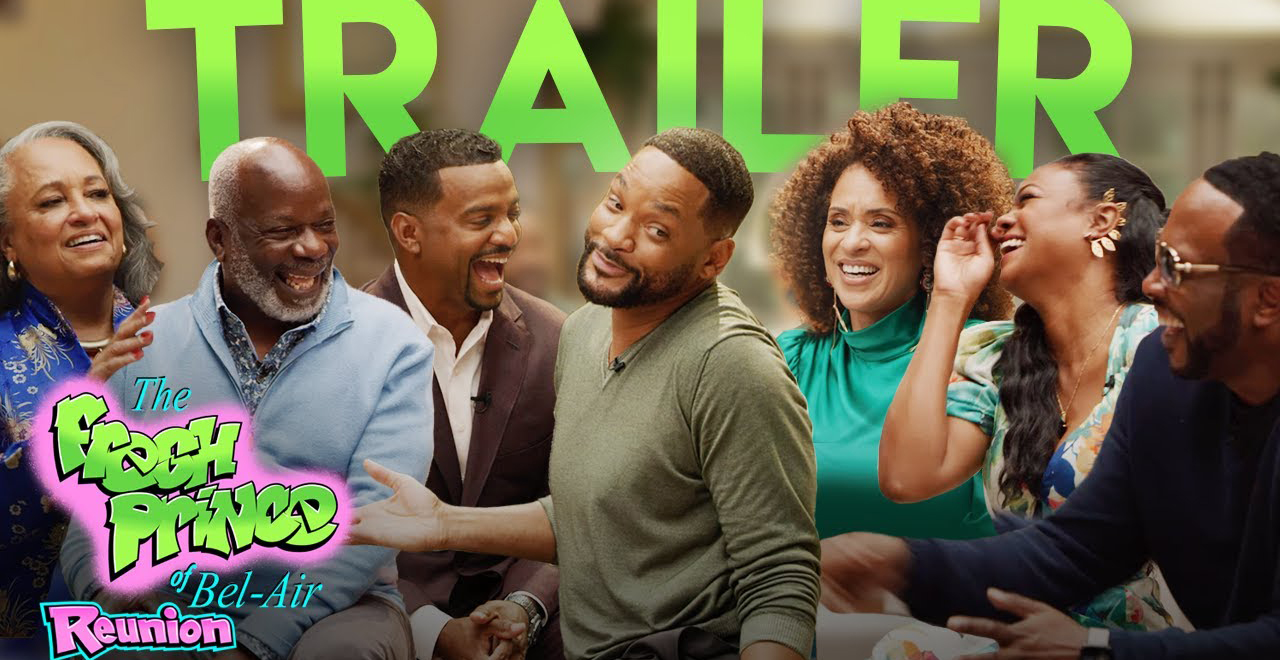 Credit: YouTube/Will Smith
We may not be getting a lot of the big movies we thought we were going to get in 2020, but we have been getting plenty of TV. We're also getting plenty of reboots and reunions.
Friends has a reunion coming at some point, The West Wing did a special live reading episode on HBO Max, and now the Fresh Prince cast is back together for their own special on HBO's streaming service, and we finally have a trailer.
The project was announced months ago, shortly after Smith hosted a virtual reunion, and began filming on the 30th anniversary of the show's original premiere on NBC. It includes the entire cast, even, as teased on Instagram, a reconciliation with the woman who played the first Aunt Viv.
What else is in store? You'll have to watch to find out.
Here's the official synopsis for the reunion:
30 years later, we're bringing the Banks family back together! Join Will and Tatyana Ali, Karyn Parsons, Joseph Marcell, Daphne Maxwell Reid, Alfonso Ribeiro and DJ Jazzy Jeff, for a funny and heartfelt night full of music and dancing in honor of the show that ran for six seasons and 148 episodes. Streaming November 19 on @HBO Max.
Just in time for Thanksgiving! Here's the trailer: