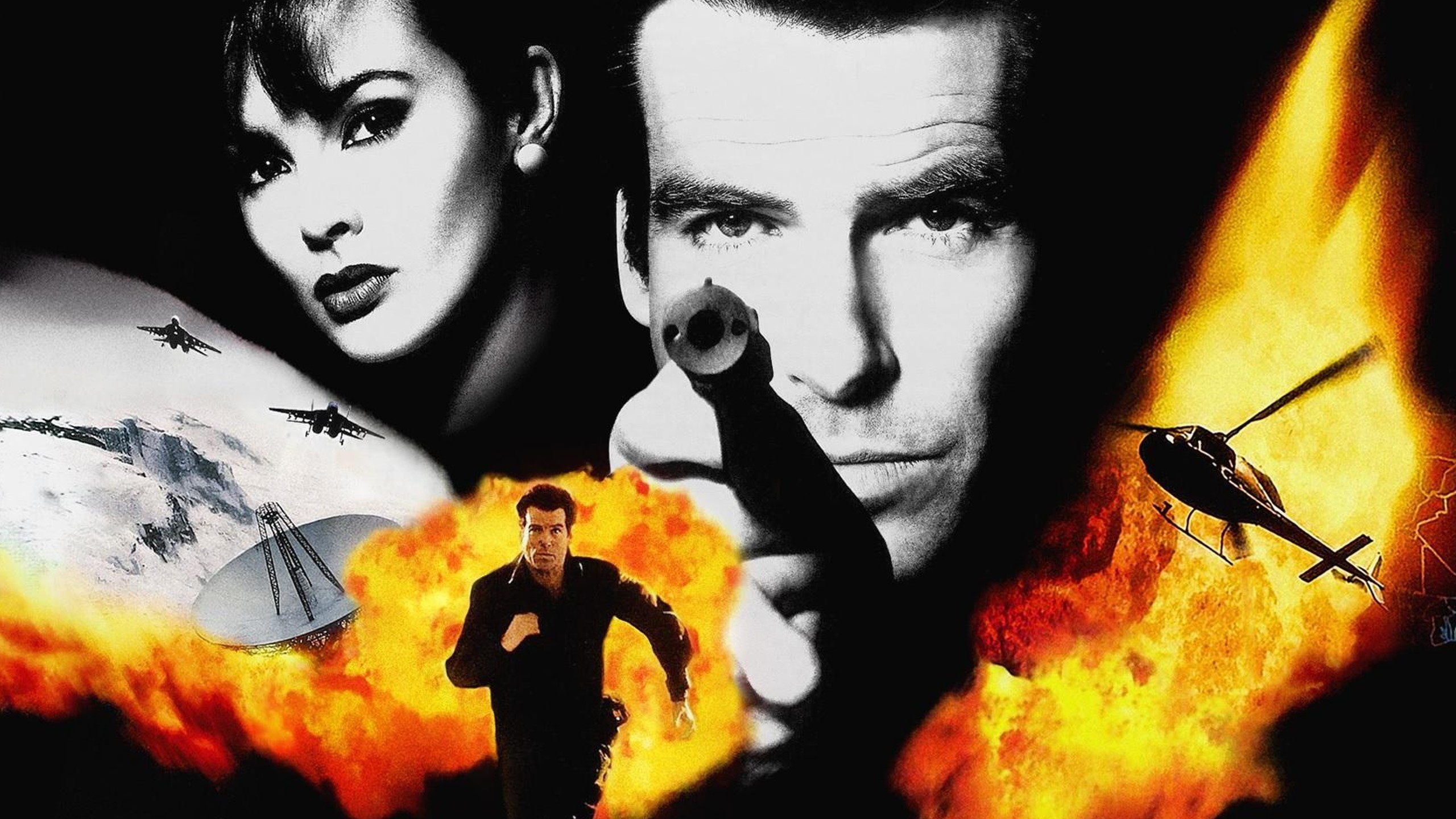 Credit: MGM
GoldenEye 007 means a lot to people who grew up with the N64.  It was the game to have on the system, and arguably one of the best party games ever.  I can remember spending hours with friends battling it out in iconic levels like Facility.  Even the single-player provided a challenge, trying to complete objectives in record times in order to unlock secret levels and characters.  Just talking about it brings back tons of memories from my childhood.  Now, if these latest developments are hinting at a grander scheme, we might actually see the revolutionary game show up on Nintendo Switch Online's new expansion pack that recently added N64 games.
As reported by Eurogamer (via Eurogamer Germany), Goldeneye 007 has been part of the 'German Federal Review Board for Media Harmful to Minors' list for some time now.  However, Schnittberichte.com has reported that the ban was recently removed, meaning it is now legal to advertise and sell Goldeneye 007 in stores in Germany.  What's even more interesting is that there is usually an automatic review of any media on the list after 25 years, but Goldeneye 007 was released in 1997, only 24 years ago.  This could mean someone wanted it removed from the list earlier.  Why now after all these years?  Is it a coincidence that Nintendo's online service featuring N64 games has just been released around the same time as the ban removal?
Schnittberichte.com also notes that Stadlbauer Marketing (a toymaker who also licenses Mario Kart for its Carrera slot car line) has the German rights to Goldeneye 007.  This could be a big hint that someone wants to re-release it in some form, either on Nintendo Switch Online, Xbox (could be the unreleased remaster for Xbox Live Arcade), or even licensed toys (weird but ok).
No one knows who exactly was lobbying for the ban to be removed, but if it was Nintendo, it would make sense.  Digging a bit deeper, it's worth noting that Nintendo's European headquarters are actually located in Germany, which means that its digital store in that part of the world has to follow German laws.  That means any game banned in Germany can't be sold digitally on the European eShop.  If you're trying to reach a global audience with a universally loved game, this ban lift would be a great place to start.
To add even more fuel to the fire, we have heard rumors that other Rare N64 games including Diddy Kong Racing and Killer Instinct Gold could be coming to Nintendo Switch Online, so Goldeneye could definitely be on that list as well.
Of course, this is all just one big theory right now, but the fact that someone had it unbanned can only mean good things for N64 Goldeneye fans.  We'll have to wait for an official answer, but clearly someone wants to do something with the beloved game, and I'm all for it.  4-player online Goldeneye?  Seriously, who doesn't want that?  Just let me remap the controls on Switch because it's kind of a strange set-up right now with the way the N64 C buttons are mapped and I'll be good to go.