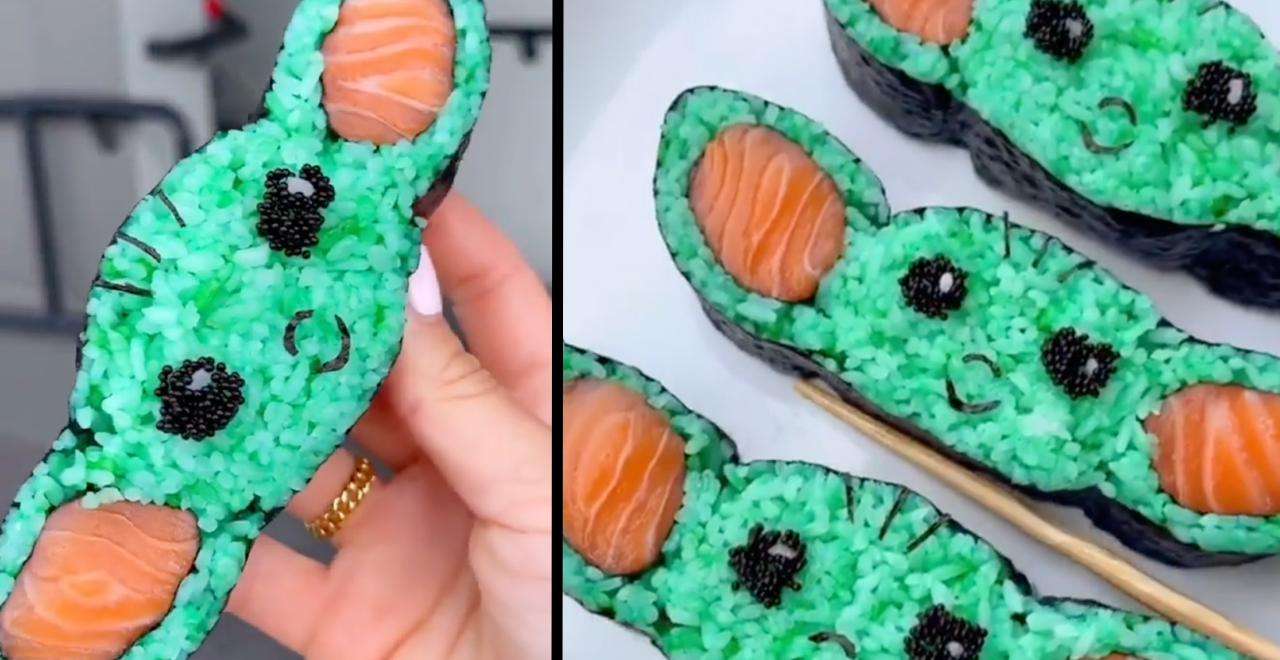 Credit: Instagram/wavemountdora
We've done it, we have reached peak Baby Yoda! The little guy became a pop culture sensation shortly after his debut in season 1 of "The Mandalorian" on Disney+ and went from a must-have toy to just about everything else. And now, The Baby Yoda wave has crested, with his own sushi roll.
The head sushi chef at Wave Asian Bistro and Sushi in Florida came up with the perfect Grogu inspired salmon sushi roll, which The Child himself would approve of. You can watch head sushi chef Alexis Morgan make edible Grogu from start to finish.
View this post on Instagram
Think of where we have been with the Baby Yoda craze. It started when Star Wars fans couldn't even get their hands on toys, since Disney rolled them out slowly (in an effort to prevent spoilers). That led fans to chopping the heads off angel cookies to make Baby Yoda cookies, and even Ba-Yo cocktails.
Then we got the toys we so richly wanted, including LEGO versions for kids, animatronic versions, and even super expensive high-end toys for collectors. After a second season of "The Mandalorian", Star Wars fans even got a lot more of The Child's backstory. Grogu has a name, a dark past, and even a reunion with a Star Wars legend, one that seemingly will take him off the show for a while.
So it stands to reason the Baby Yoda craze will begin to hit the downslope. With less Grogu on TV, there'll be less demand for the little green guy, and thus wild creations like his own salmon roll are some of the last big hurrahs for the force-wielding youngster.