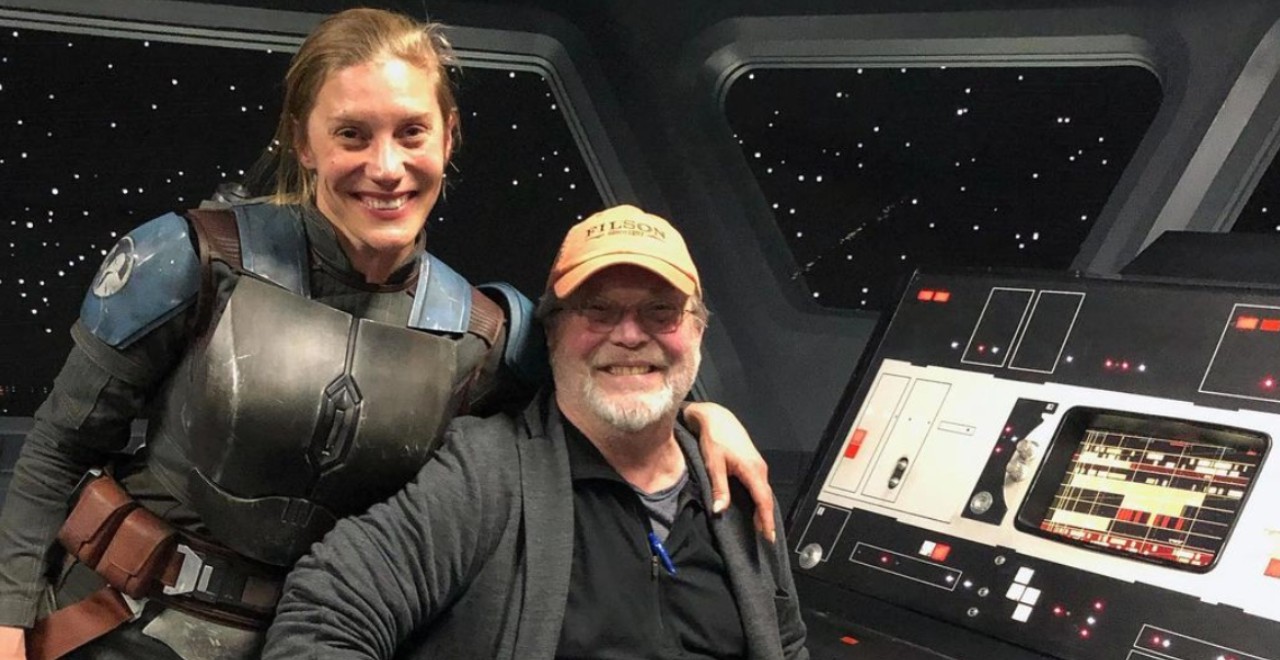 Credit: Instagram/therealkateesackhoff
Generations of Star Wars fans have been introduced to the franchise by their dads. I introduced my kids into the Stars world universe, just as my father did before me. Very few people, though, get the chance to pay their dad back by actually bringing them to a galaxy far, far away. That was the case for one person though, an actor on Disney+'s smash hit 'The Mandalorian.'
Katee Sackhoff plays a Mandalorian badass named Bo-Katan. Her character was a fan-favorite in the animated series, and Sackhoff, who also voices Bo-Katan, got to bring her character to the live-action Star Wars Universe this season (and maybe next, after watching the finale?). And while it was surely amazing for her, what's even cooler is she was able to bring her Star Wars loving dad to the set. Most dads don't get to step on an Imperial cruiser.
View this post on Instagram
"As the daughter of a Star Wars fan, this was one of the best moments of my life. My dad gave me my love of all things science fiction and to be able to take him to set was a dream come true…for both of us.
Thank you Disney, Thank you Dave Filoni for creating this fierce woman and thank you both Dave and Jon Favreau for believing I could take her into live action. You've made this little girl's dream come true."
The Mandalorian recently concluded an EPIC season 2 on Disney+, with the production of Season 3 to begin soon after work on "The Book of Boba Fett" wraps.