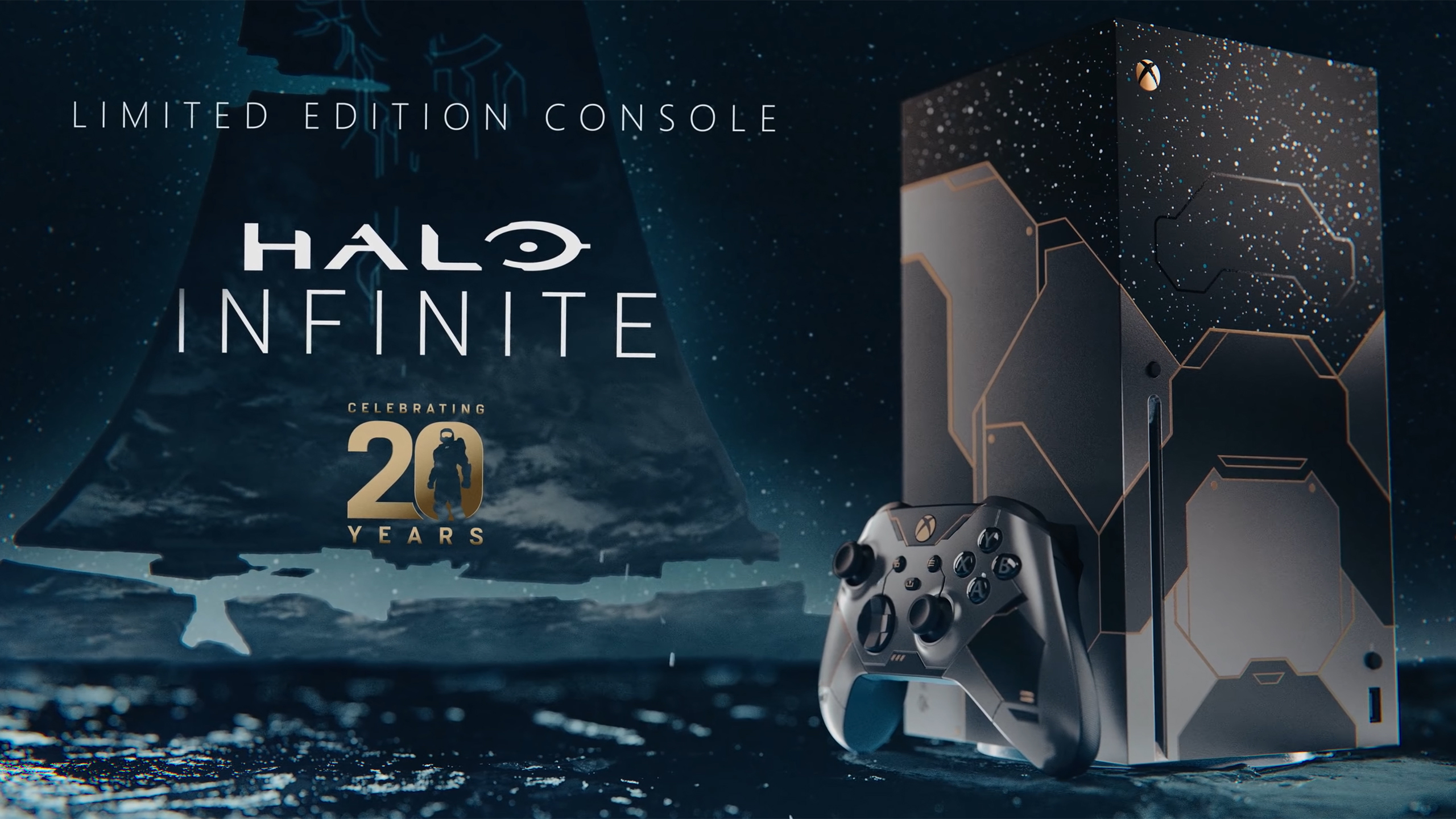 Credit: YouTube/Xbox
"Wake me.  When you need me."
After teasing us for months with a potential release window, we now know how long we will have to wait to play the highly anticipated Halo Infinite.  This also gives us ample time to book time off from work.
During Gamescom 2021, it was announced that Halo Infinite will release on December 8th, 2021 for Xbox Series S/X & PC.  We also got a look at the brand new Halo Infinite Limited Edition Xbox Series X Bundle…
… and the Halo Infinite Xbox Elite Wireless Controller. Both are available for pre-order.
It feels like it has been an eternity (infinity?) since Halo Infinite was announced.  Our first real look at the next-gen Halo was last September.  Unfortunately, that first reveal was met with harsh criticism, with people stating that the game looked far from complete for something releasing two months later as an Xbox Series S/X launch title.  Microsoft and developer 343 Industries would end up delaying the game, and not revealing when it would be ready.  Little updates would come out here and there from the developer to whet our appetites, but nothing substantial.  Now the hype can begin.
This is definitely good news for Xbox and Halo fans.  It was pretty disappointing to find out that one of the most hyped exclusives for the new Xbox Series S/X was going to be delayed.  Halo has a pretty solid track record, so it's great to see things are looking good.  I'm stoked for the free-to-play multiplayer.