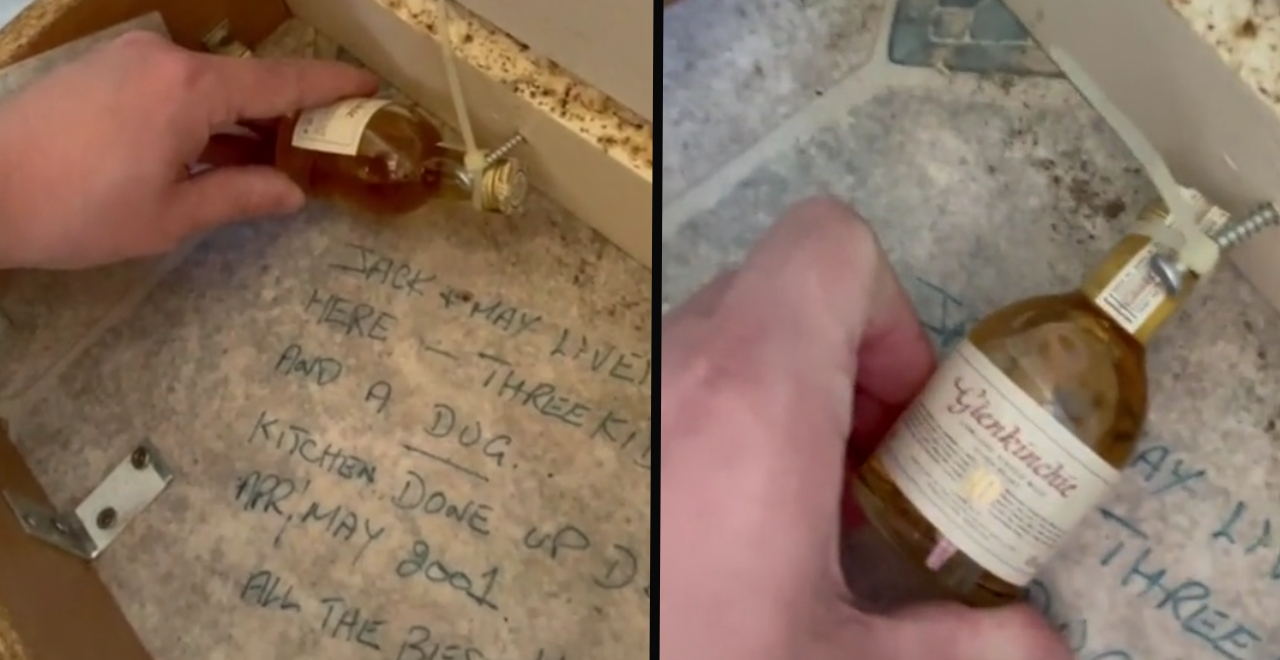 Credit: TikTok/Craig Harrigan
A few decades after her family moved out, a woman purchased the home she grew up in. And when a contractor was working on her kitchen renovation, he found a message and a bottle of whiskey left by her dad years earlier.
The contractor, Craig Harrigan, revealed the discovery on a video he shared on Tik Tok. It was a few simple lines, and a bottle of whiskey. "Jack and May lived here – three kids and a dog. Kitchen done up during April-May 2001. All the best. Have a drink on us."
He told the Today Show they thought the bottle was garbage until they saw the note, and then they called the client. He said she was taken aback when she saw it and mentioned she was one of the three kids.
Her parents had sold the house a few months after leaving the note and whiskey, and his client (the daughter) had purchased it nearly two decades later. Harrigan, a dad himself, knew exactly what to do.
"After she told me it was her father that wrote the note, I cut the section of the floor out for her to keep along with the bottle."
There is no one who will treasure this discovery more than his daughter. And the lesson here is to turn every home improvement project into a mini time capsule, as a way to leave your mark on the world. And who knows, you may just be leaving your kid a drink (at a time when they can legally enjoy it).