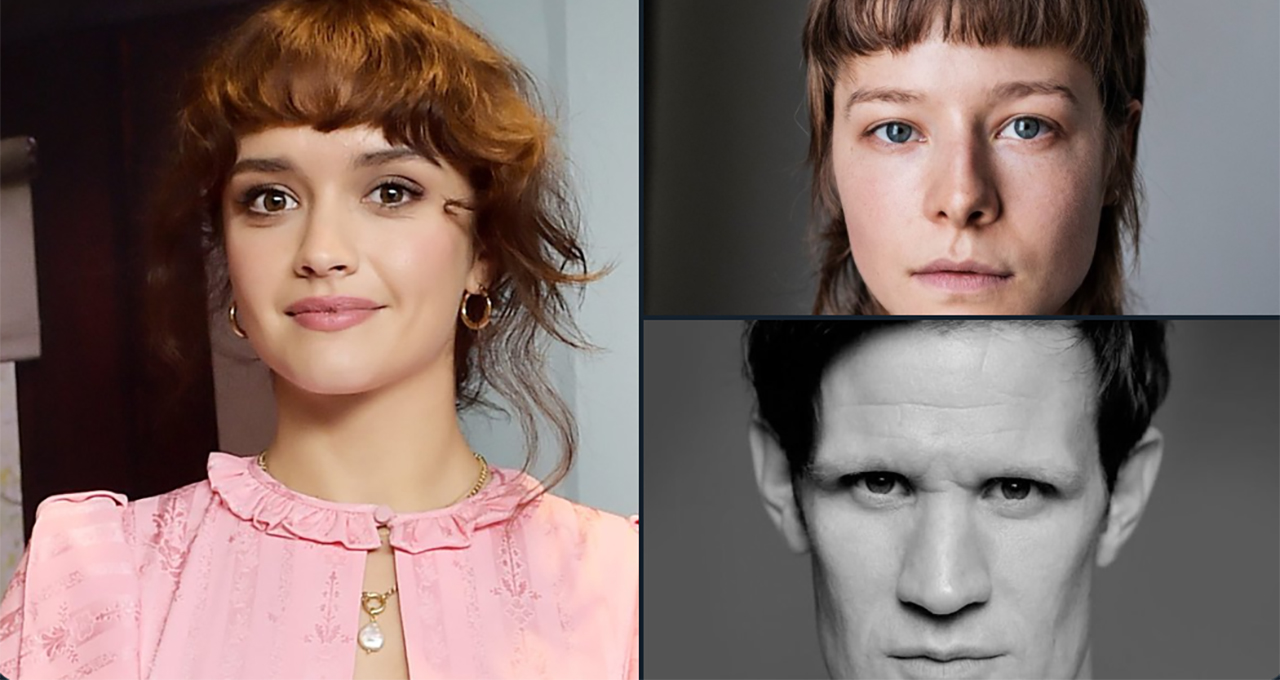 Credit: Twitter/GameOfThrones
Amidst all the Disney, Marvel, Star Wars news, and the hullabaloo surrounding the news that HBO Max will be streaming blockbusters throughout 2021, the prequel to one of the decade's biggest shows keeps plowing forward.
House of the Dragon, HBO's follow-up to Game of Thrones, takes place centuries before Ned Stark and Jon Snow and Arya and Sansa and Jamie and Cersei and Tyrion. It focuses on Daenerys's forebears, House Targaryen, back when dragons were plentiful and they helped the Targaryen's rule the seven kingdoms.
We already know that production is starting soon and that Paddy Considine is playing the king, but the Hollywood Reporter has let loose some new casting announcements, complete with character details.
Joining the cast are Olivia Cooke (Ready Player One), Matt Smith (Dr. Who), and Emma D'Arcy (Wanderlust). Cooke will portray Alicent Hightowerthe daughter of the Hand of the King and the royal hottie and a potential Cersei-like political schemer. D'Arcy is Princess Rhaenyra Targaryen, "the king's first-born child… a dragonrider. Many would say that Rhaenyra was born with everything … but she was not born a man."
Fire will reign.
Olivia Cooke, Emma D'Arcy, and Matt Smith join the cast of @HBO's #HouseOfTheDragon

For the latest updates: https://t.co/ojAsdiyoWV pic.twitter.com/uKSyIGIJJU

— Game of Thrones (@GameOfThrones) December 11, 2020
And Smith stars as Prince Daemon Targaryen, "younger brother to King Viserys and heir to the throne. A peerless warrior and a dragonrider, Daemon possesses the true blood of the dragon. But it is said that whenever a Targaryen is born, the gods toss a coin in the air." That last line seems to imply that Daemon may be a tad, ahem, demonic, and could perhaps even break mad, like his future relative, the notorious Mad King. At the least, he sounds like a potential loose cannon, which is always fun. Especially when one rides a dragon!
No surprise that these characters sound interesting; George R.R. Martin knows how to write compelling, three-dimensional figures. And, being that this is House Targaryen, the presence of dragons should certainly up the ante on the typical political, and social, intrigue that already has Game of Thrones fans lacing up their sneakers.
I wonder who'll they'll cast as the dragons.