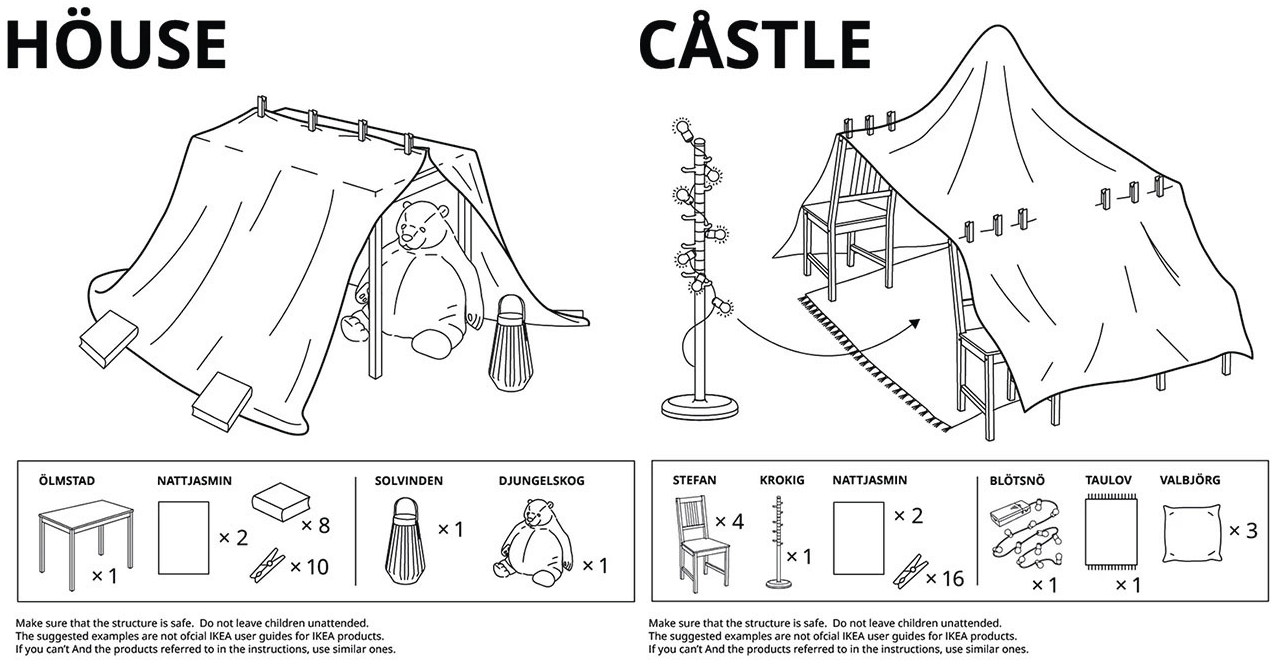 Credit: IKEA
Building a fort out of your existing furniture is like a rite of passage for every child. Not only is it insanely fun for them, but it's even more fun for you because it keeps them occupied for a nice long while. IKEA has decided to make fort-building official with ideas on how to build 6 types of forts during the quarantine using nothing but IKEA products. Equipped with their notoriously difficult-to-follow IKEA instructions, you can spend hours building the actual furniture (and claim that you "built that" as we all do), and the kids can take it from there. Once they're done might we suggest pairing it with homemade IKEA meatballs?
Krokig goes in there. See the arrow? It's out there but it's also in there.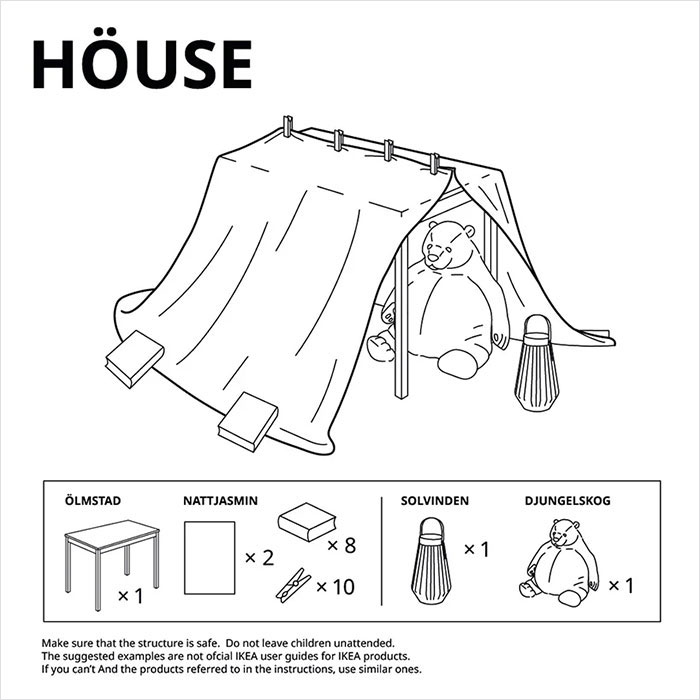 An obese bear by the name of Djungelskog resides in this house. Do not disturb Djungelskog.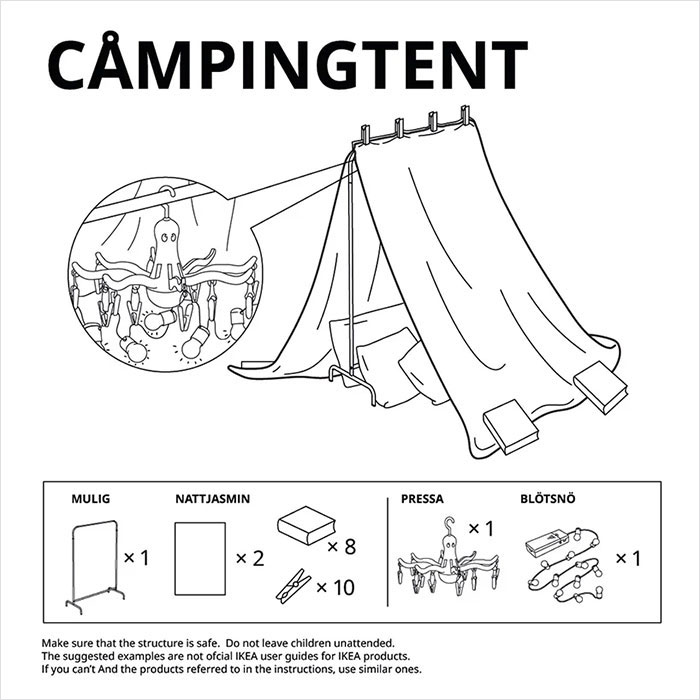 You cannot see her, but Pressa the octopus is hiding in the tent. We don't know what Pressa is when she is not hanging in a tent. Is she a decoration? What. Is. Pressa.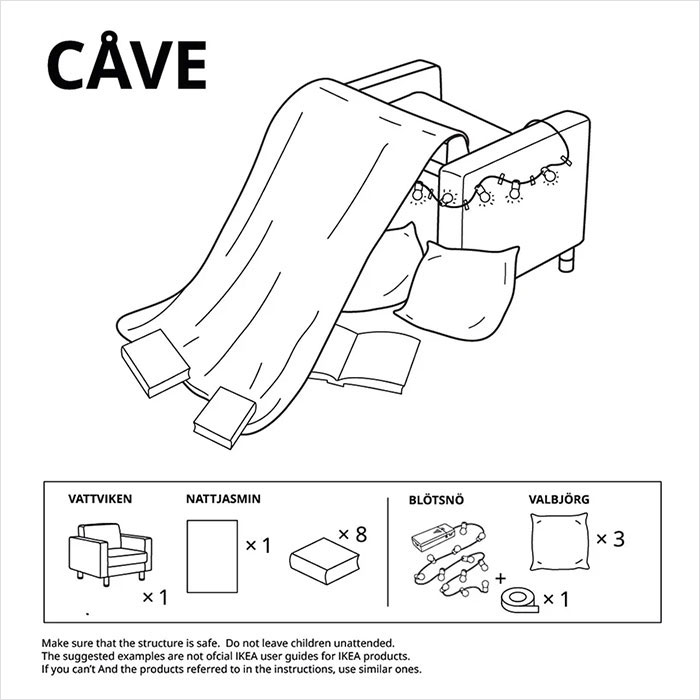 This cave requires 8 books. 2 of them are for keeping the cave in place. 1 is for reading. and the other 5? Well, we don't speak of those books.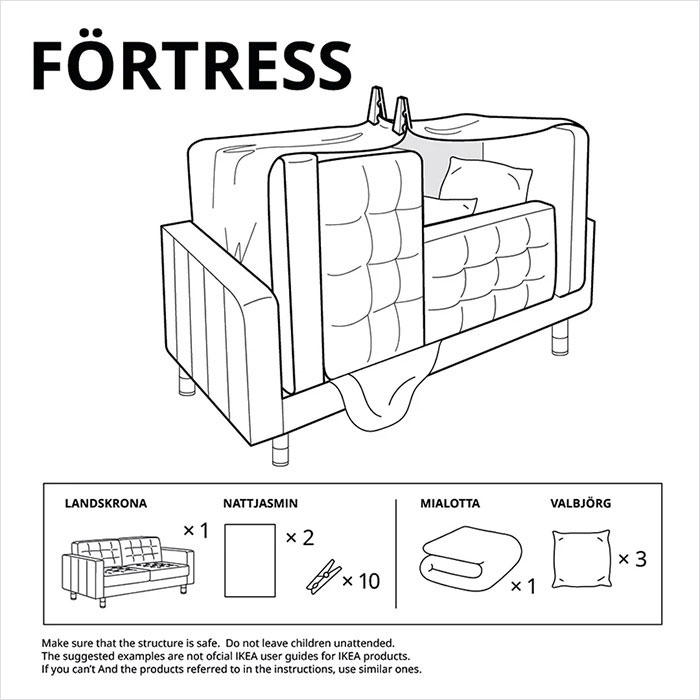 If you seek solitude, the fortress should do the trick. Make sure you stock up on one million clothespins for these forts.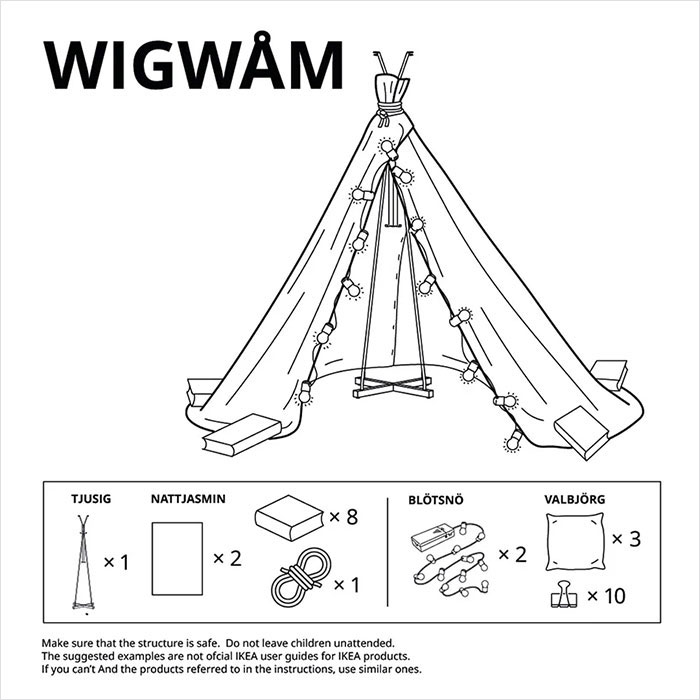 Is this…is this allowed?
IKEA "fans" have already hopped on the fort train (sorry) and are showing off their suspiciously sleek photos. These were 100% not pre-planned by the Russian agency (called Instinct) who created this campaign:
https://www.instagram.com/p/CAH61Atj8pK/?utm_source=ig_web_copy_link
https://www.instagram.com/p/CAFNIt7irTm/?utm_source=ig_web_copy_link
If you've got some dollars and time to spare (and who doesn't???) then this could be your next quarantine project!