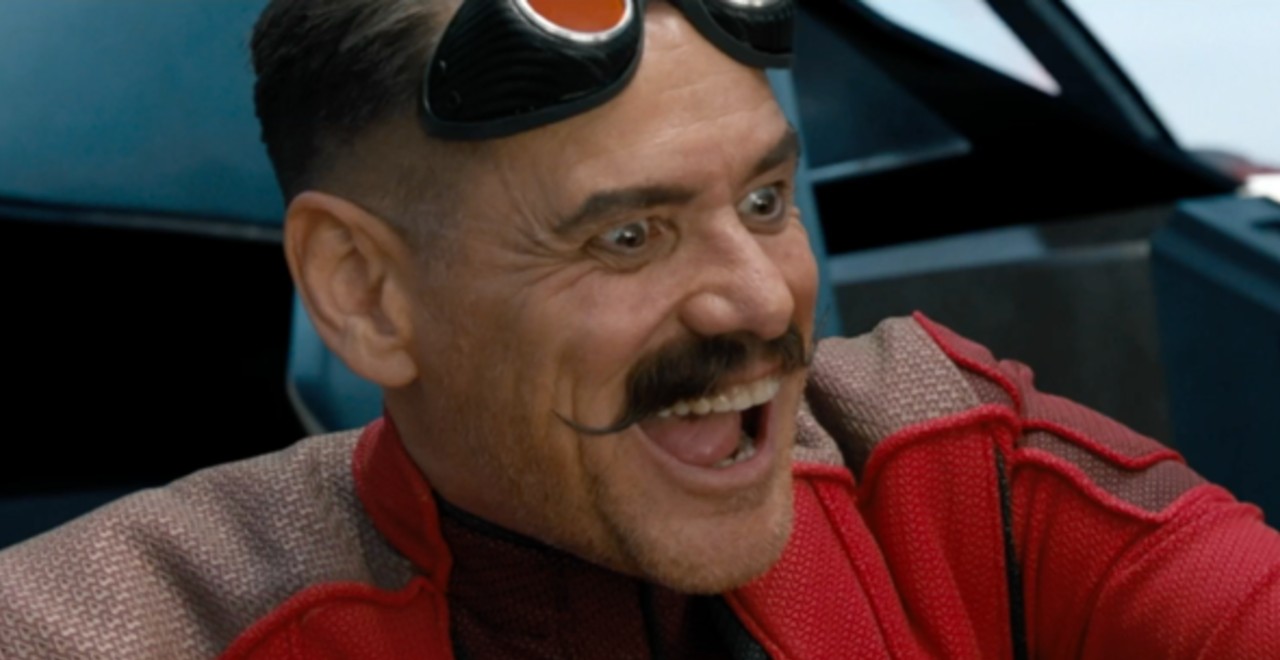 Credit: Paramount Pictures
Two-time Golden Globe winner Jim Carrey can now add another award to his resume… for his role in a film about a talking hedgehog.
Announced on the Critics Choice Awards website, Jim Carrey took home a 'Critics Choice Super Award' for his role as Dr. Robotnik in the 2020 Sonic the Hedgehog movie.  Formed in 1995, the Critics Choice Association (which is still one of the largest collections of film critics in North America) has been providing annual 'Super Awards'.  These awards honor films and performances in genres that are typically overlooked by the Academy, such as Superhero, Science Fiction/Fantasy, Horror, & Action.
I think this is such a cool idea.  There are some really great performances in plenty of films each year, and awards like these allow more actors to be recognized.
If you've seen the Sonic movie, you have to admit, Carrey was one of the best parts.  It might have just been classic Carrey, but he was still very entertaining.  What was initially thought to become a disaster in the history of video game movies after that first trailer released, Sonic the Hedgehog would end up grossing over $300 million worldwide at the box office.   My family and I saw it in theaters and have watched it at least a dozen times at home since we purchased the digital edition.  With a sequel now greenlit, Sonic and Sega fans have plenty to look forward to in the future.
I'm just so glad they went with the redesigned Sonic.  The first trailer with the original design they were going to use gave me nightmares for a week.  I don't think I would have slept again for the rest of my life if I had to stare at this thing for an hour and a half.